December 2021 ForwardAI Update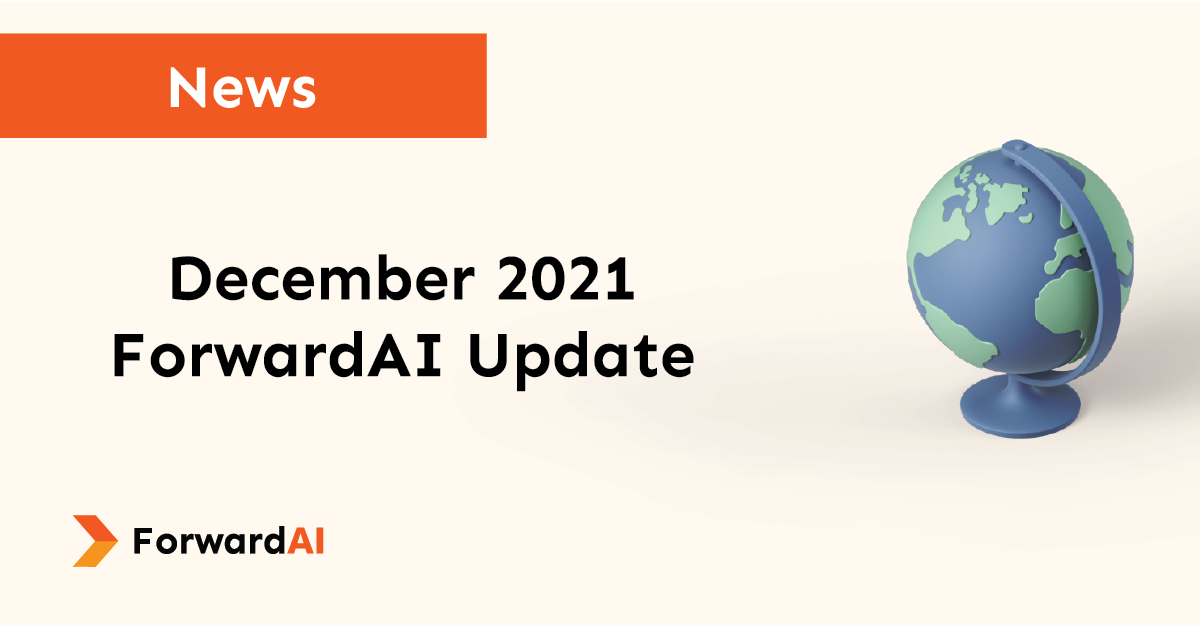 Supporting Banks with Predict-as-a-Service, LendIt SMB Lending Report, Data Residency, and more
ForwardAI Supports Banks with the Release of Predict-as-a-Service at Money20/20 
While in Las Vegas at Money20/20 USA, we released Predict-as-a-Service, an advanced client-facing cash flow forecasting and planning tool designed for financial institutions and fintech to seamlessly add to their SMB client experience.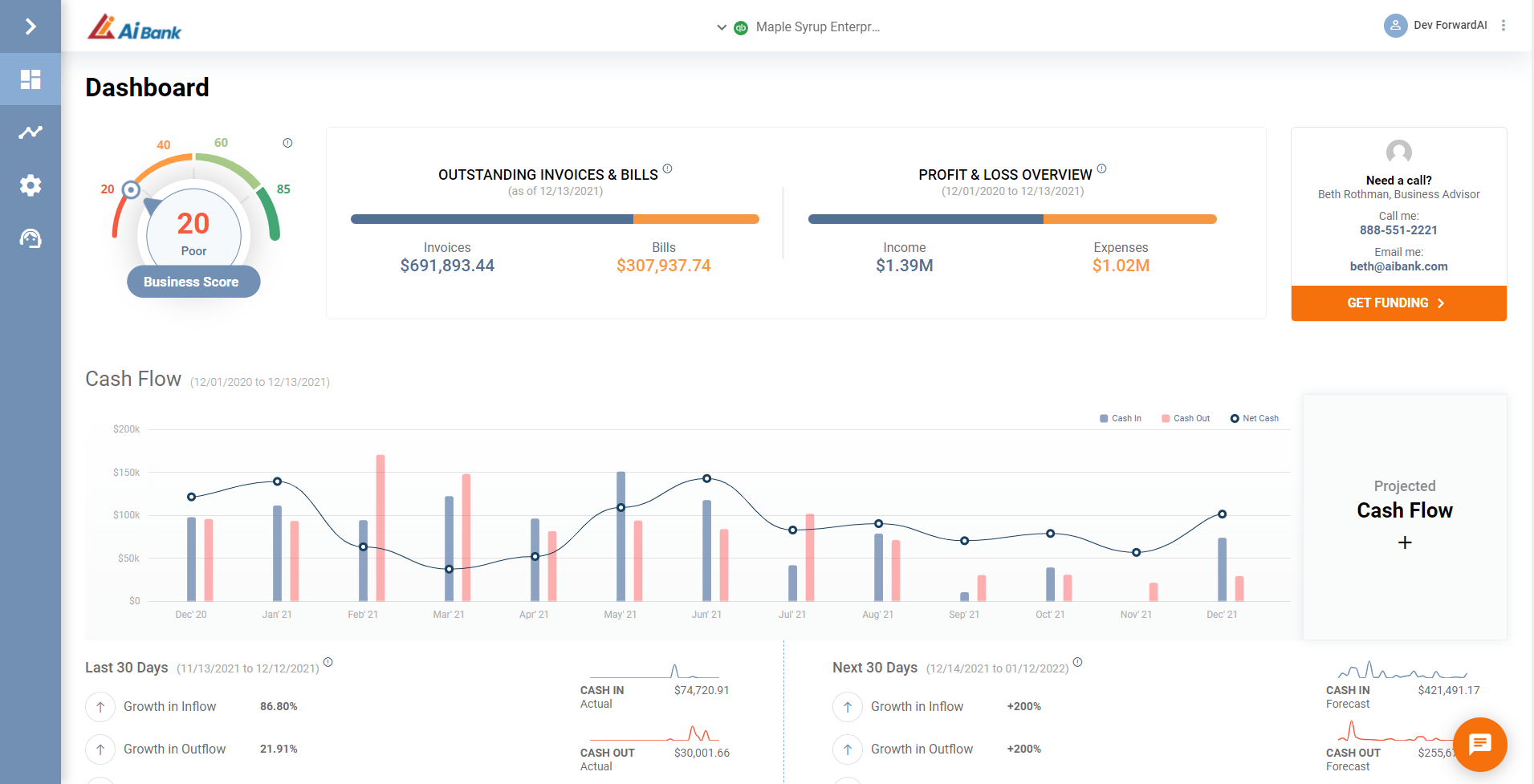 This technology, built using our robust accounting and business data API, can help retain, engage, and support existing business clients while capturing new clientele with a popular differentiated service that keeps business owners' eyes on your brand and platform.
LendIt and ForwardAI Highlight Gaps and Trends in SMB Lending
ForwardAI and LendIt collaborated on a survey earlier this year to evaluate how lenders use small business client data to drive their credit decisions. Our recently-released report explores what we learned and the impact of these findings in the context of the small business lending industry. 
We are looking for the SMB Lender of the Year
Canadian small business lenders played a critical role in supporting Canada's economic recovery throughout 2021. To give back, we decided to partner with the Canadian Lenders Association and BMO Financial Group to sponsor the CLA's 2022 Small Business Lender of the Year Award.
Nominations close on December 15th. 
Product updates 
We're pleased to announce these improvements in our products:
New data residency policy and options
Improvements in forecasting accuracy
Auto-Sync functionality
Credit/Debit memo lines are now available
Enhanced business onboarding journey
Improved push functionality for Sage Business Cloud
Purchase Orders and Taxes report data is now available
Detailed contact information added to Recurring Income/Expense
Added option to download multiple invoices through the Access partner portal
Added option to change the reporting period for Trial Balance and Aging Report
Please get in touch with sales if you have any questions.
ForwardAI press and blog updates
We're expanding our team
Please give a big welcome to the newest member of our marketing team, Alex! We're very excited to have him join us as a Digital Marketing Assistant.
We're also looking to double our workforce in 2022, so keep an eye on our new Careers page to see what opportunities are available.
Happy holidays from ForwardAI
From the ForwardAI team and family, we want to wish all of our subscribers a very safe and happy holiday season. It's been an exciting year for ForwardAI, and we can't wait to bring our services, knowledge, and enthusiasm to even more companies and contacts in 2022.  
Be sure to follow us on social media.