Data Residency Requirements & ForwardAI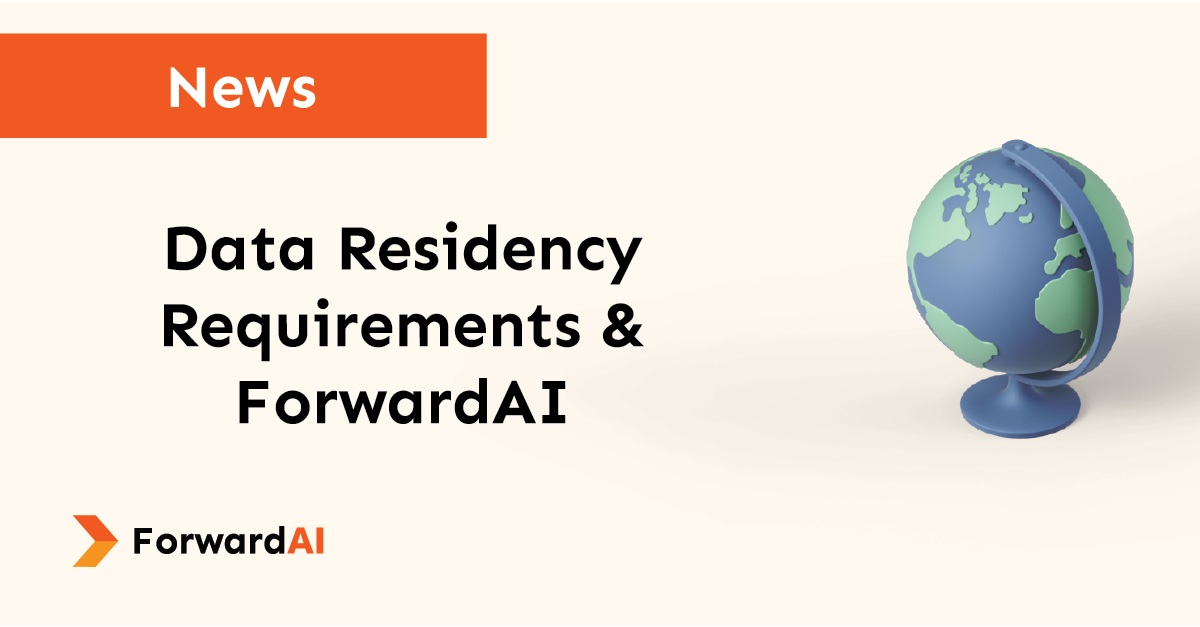 At ForwardAI, we know it's important to keep client data in the right place.
Data residency restrictions are a vital barrier to the industries we serve. We understand that our clients' data's precise location is a critical part of our customers' corporate policies. Where your information is stored geographically can be a big headache if it isn't planned out ahead of time due to regulatory and contractual guidelines. Because of this, we're announcing a strict Data Residency Policy at ForwardAI so that all of our clients can rest assured that we prioritize data management and safety just as much as we prioritize innovation.
As a company serving clients in a growing number of countries worldwide, we go out of our way to check with our clients and see precisely where they want their data (including backups and replicas) stored. This helps our clients comply with regulatory, contractual, and corporate policies, no matter where they are based. To do this, we utilize globally distributed data centers located in the USA, Canada, Australia, the UK, and India, with plans to expand to more regions as demand grows.
Want to learn more?