ForwardAI Joins the Financial Data Exchange (FDX)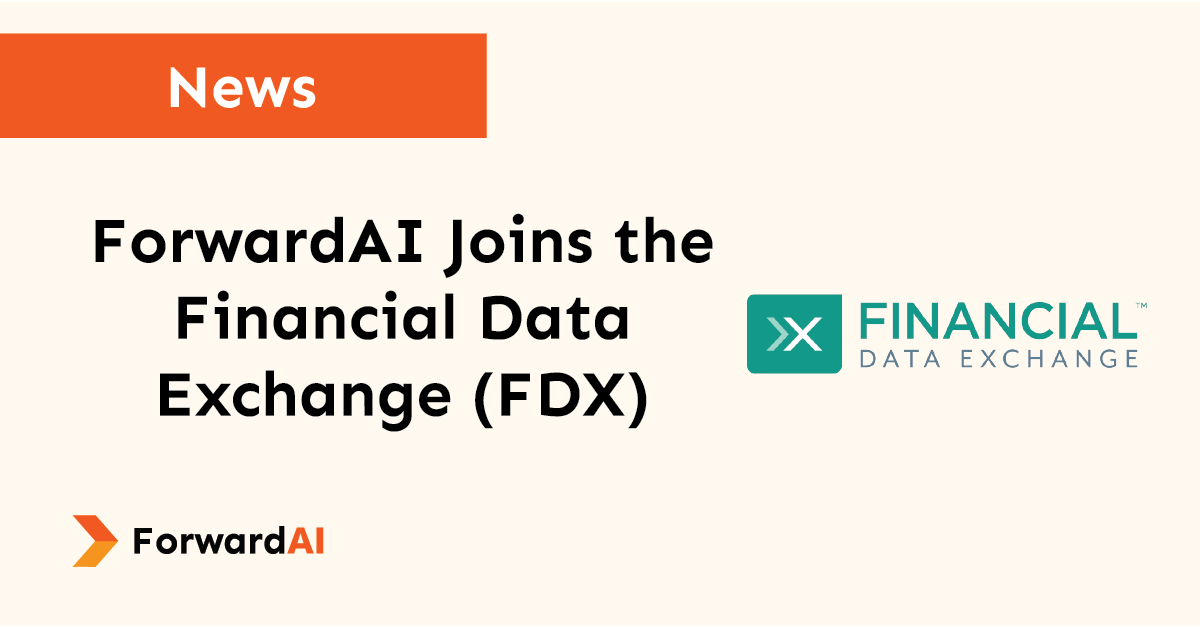 ForwardAI is pleased to announce its membership in the Financial Data Exchange (FDX), a nonprofit organization working to unify the financial services ecosystem in the United States and Canada. FDX has a global membership that includes financial data aggregating fintechs such as ForwardAI, financial institutions, payments networks, financial and consumer industry groups, and more.
FDX's core mission is to unify the ecosystem by creating "a common, interoperable and royalty-free technical standard for the secure and convenient access of permissioned consumer and business financial data, aptly named the FDX Application Programming Interface (FDX API)."
As a company founded by accounting data experts frustrated by the status quo of data sharing during the pandemic, ForwardAI was created to help companies access and assess client data faster. Through its membership with FDX, ForwardAI is proud to be a part of the development towards secure and more accessible financial data sharing.
ForwardAI's Precise API currently provides seamless, streamlined white-label financial data connections to financial institutions, alternative lenders, and other fintechs. Integrations available include QuickBooks Online, Sage Intacct, Oracle Netsuite, Xero, Microsoft Dynamics 365, Freshbooks, and more.