ForwardAI's Diljot Mutti in the Spotlight on FoundersBeta Top 30 Emerging Leaders Under 30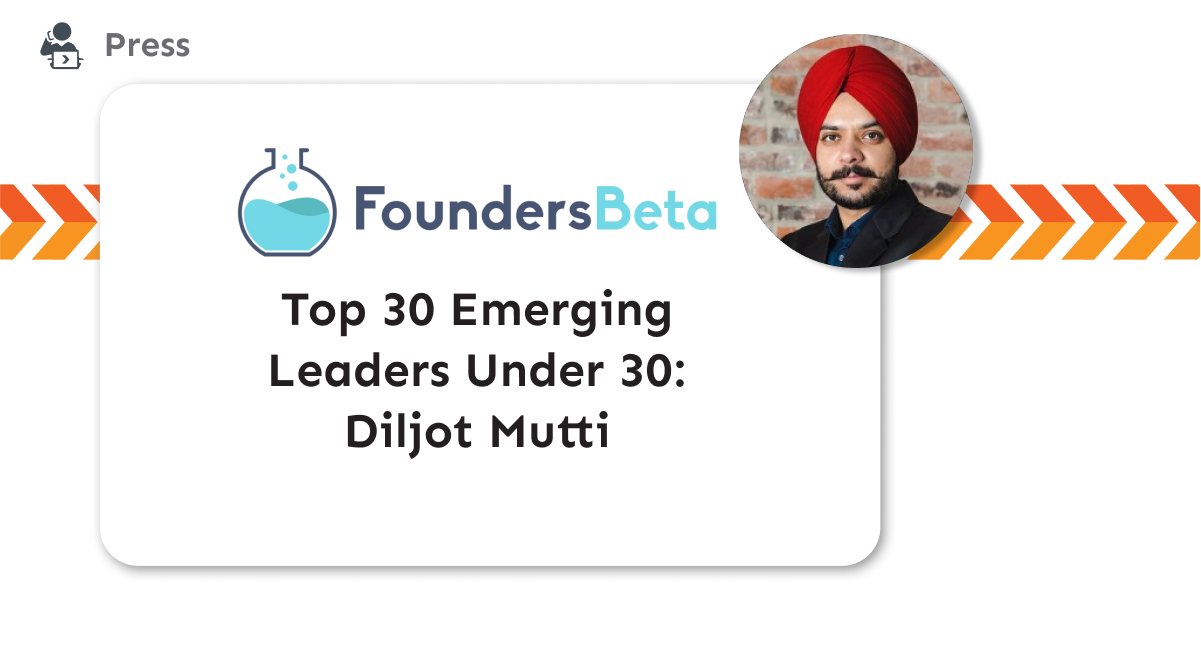 We are overjoyed to share that our very own Diljot Mutti, CTO & Co-Founder of ForwardAI, has been honored as one of the Top 30 Emerging Leaders Under 30 by FoundersBeta. The list shines a spotlight on individuals who are breaking barriers and reshaping the tech landscape, featuring young innovators from the MedTech to fintech sectors. Diljot oversees the development of ForwardAI's technology, which empowers businesses and encourages smarter decision-making. As one of the co-founders and the driving force behind ForwardAI's groundbreaking technology and real-time payments solution, Forwardly, Diljot embodies the innovation and leadership at ForwardAI.
He is best known for leading the team by simplifying complex problems into manageable tasks and translating technical jargon into actionable solutions. His biggest advice to any young innovator or founder is to embrace their curiosity and never stop learning. Technology evolves rapidly, and it's crucial to stay updated and adapt to changes as or even before they come. As we celebrate Diljot's recognition by FoundersBeta, we extend our excitement to all the young innovators on the list and thank Founders Beta for the feature. Read more on FoundersBeta.