Nominate the 2022 Canadian Small Business Lender of the Year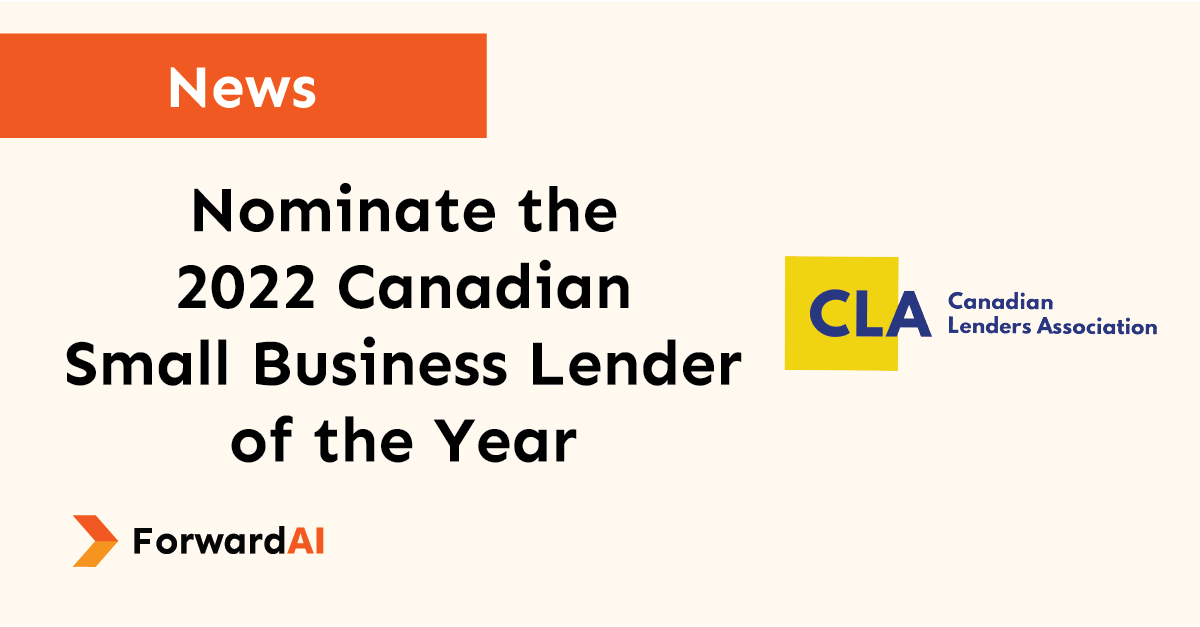 Do you think you or one of your Canadian colleagues meets the bill? Nominations are open until December 15th, 2021.
Canadian small business lenders played a critical role in supporting Canada's economic recovery throughout 2021. To give back, we decided to partner with the Canadian Lenders Association and BMO Financial Group to sponsor the CLA's 2022 Small Business Lender of the Year Award.
This prize will be awarded to an innovative lender who has made the most significant impact in the last 12 months. We look forward to recognizing our outstanding nominees.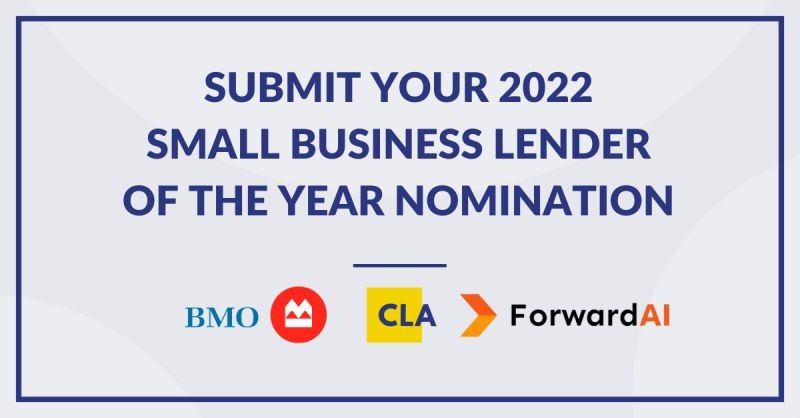 In addition to Small Business Lender of the Year, the CLA is also looking for nominations for Lending Executives, Fintech Innovators, Risk Officers, and more.
Check out the complete list or nominate for an award here.
Worried you didn't innovate enough in 2021 to qualify?
Check out our white paper on how automation can innovate small business lending.
Book a demo and see how we can help you review SMB loans faster.