Signals in Small Business Lending: An Interview with ForwardAI CEO Nick Chandi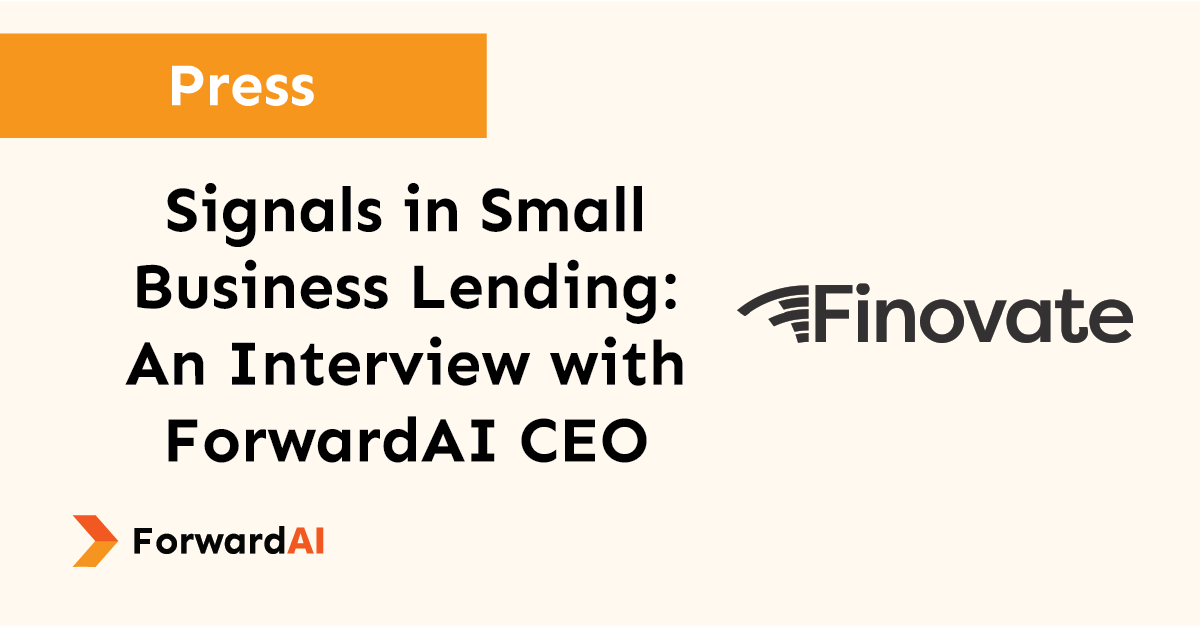 Last year, while the pandemic was heating up, banks' attitudes toward small business lending turned cold. With lockdown measures in place, underwriting became difficult and risk increased across commercial lending.
We tapped ForwardAI CEO and Co-Founder Nick Chandi to discuss what the current lending environment looks like, how data can help, and what we can expect to see in 2022. Read more on Finovate blog.