March 2022 Company Update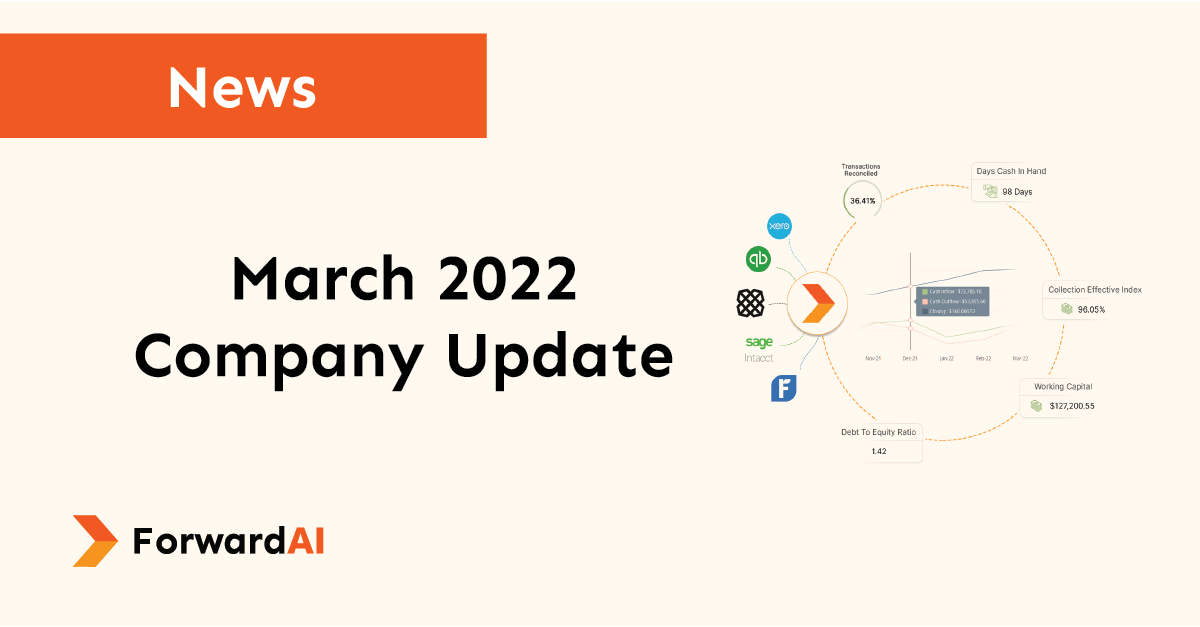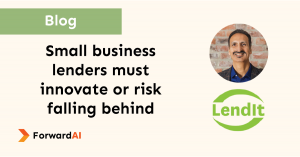 LendIt Guest Post - Small business lenders must innovate or risk falling behind
Nick Chandi explains how SME lenders that don't use new technology will be replaced by those that do, backed by LendIt survey research.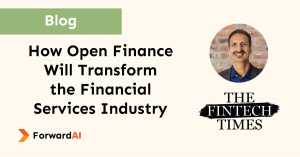 Fintech Times Guest Post - How Open Finance Will Transform the Financial Services Industry
Nick Chandi discusses why businesses should prioritize open data to benefit their own business development.
Upcoming Events
More Content
Company Updates
Monthly Changelog
On March 11th, ForwardAI released its latest development changelog. Take a look to see how we're constantly improving and upgrading our accounting API integrations. Some highlights from the most recent update include:
Improved accounting API Push functionality
Access portal improvements
Connect portal improvements
Administrative portal improvements
And more
ForwardAI Nominated for Benzinga's Fintech Award for Best API
ForwardAI has been nominated for the Best API Award. Don't forget to submit your vote!
Industry News and Reports
Learn what Nick Chandi and other industry leaders share about their 20 top trend predictions for financial data moving this new year, including:
Alternative data
Customer experience
APIs
And more
Read more on what Nick Chandi and other industry leaders share about how open banking will transform the way customers interact with their data and revolutionize how businesses serve customers