Meet the Team at LendIt Fintech USA 2022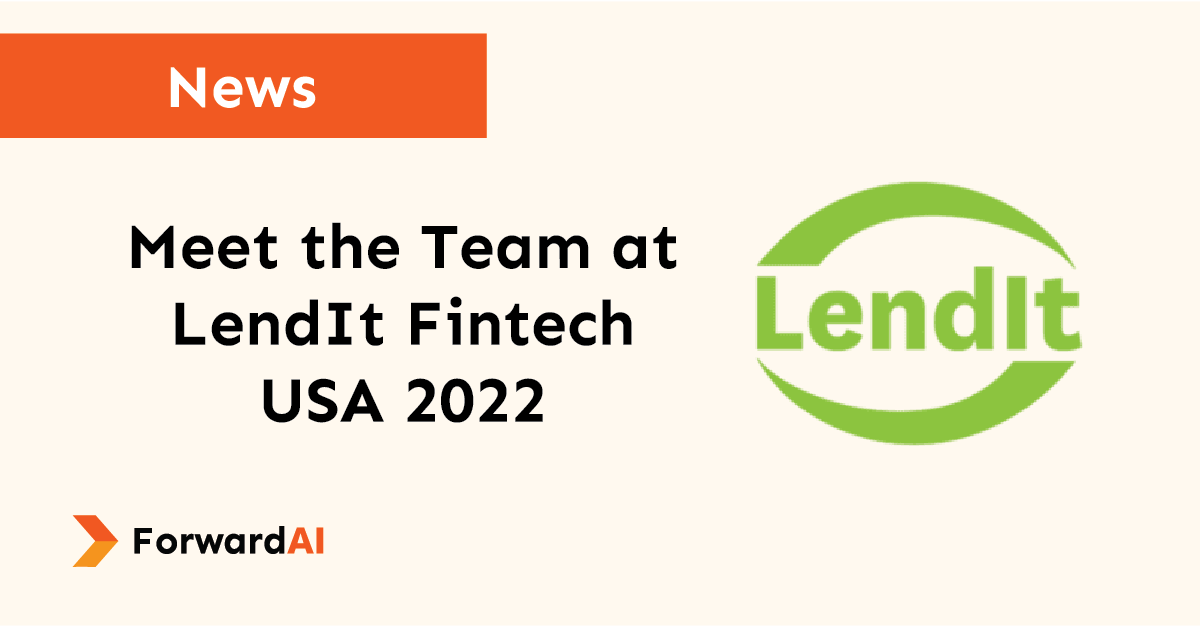 Visit Booth 408 on May 25-26, 2022.
We are excited to announce that this year, the ForwardAI team is a Bronze level sponsor at LendIt Fintech USA 2022 in New York City. On May 25-26th, 2022, attendees can visit booth 408 and meet with the senior leadership team that includes:
ForwardAI CEO & Co-founder Nick Chandi will also be speaking at the panel "Which Financial Services Should be Embedded?" along with other expert panellists at 3:15 PM in room 3 on May 26th, 2022.
Join us at booth 408 to discover how lenders can intake borrower data faster, make decisions on business loans more quickly, and identify potential fraud in only seconds.
Still need to buy your ticket? Use code SPONSOR15_FORWARDAI for 15% off or use this link to purchase.
Book a meeting at LendIt USA 2022