Exclusive: Predict-as-a-Service demo at FinovateEurope 2022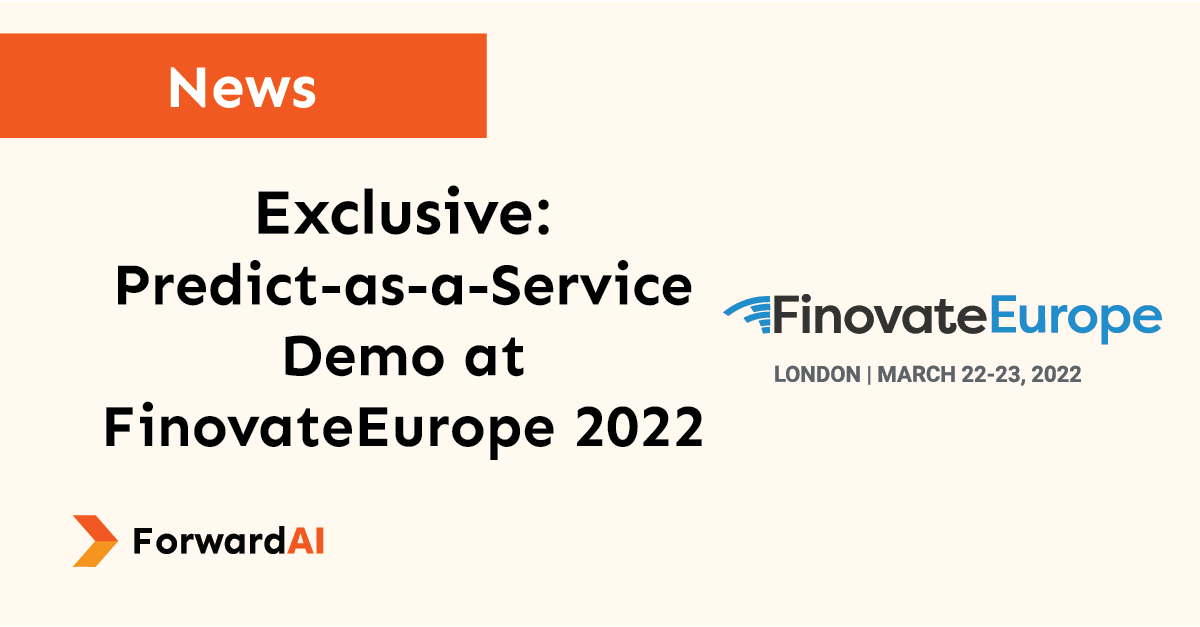 See the demo on March 15th, 2022
We are excited to announce that next month, CEO & Co-Founder Nick Chandi will be showcasing the first streamed demo of ForwardAI's premium cash flow forecasting app, Predict-as-a-Service, at FinovateEurope 2022.
"Many fintechs and banks are looking to expand the services they offer their small business clients," said Greg Palmer, VP of The Finovate Group. "Innovative and cost-effective tools built specifically for small and mid-sized businesses, such as Predict-as-a-Service, have the potential to really make a difference, and we're excited to have ForwardAI demo their solution at FinovateEurope."
During the conference, attendees can watch online and set up virtual meetings with our delegates:
Join Sarah and Matthew at our virtual booth to discover how financial institutions and lenders can expand their small business market share with a premium client-facing cash flow platform. Booth visitors can also learn how to approve loan applications faster and access ongoing financial insights for existing and potential borrowers.
Missing a ticket? Use code FKV2432TFEU to receive a 20% discount when you buy your pass online.