September 2021 ForwardAI Update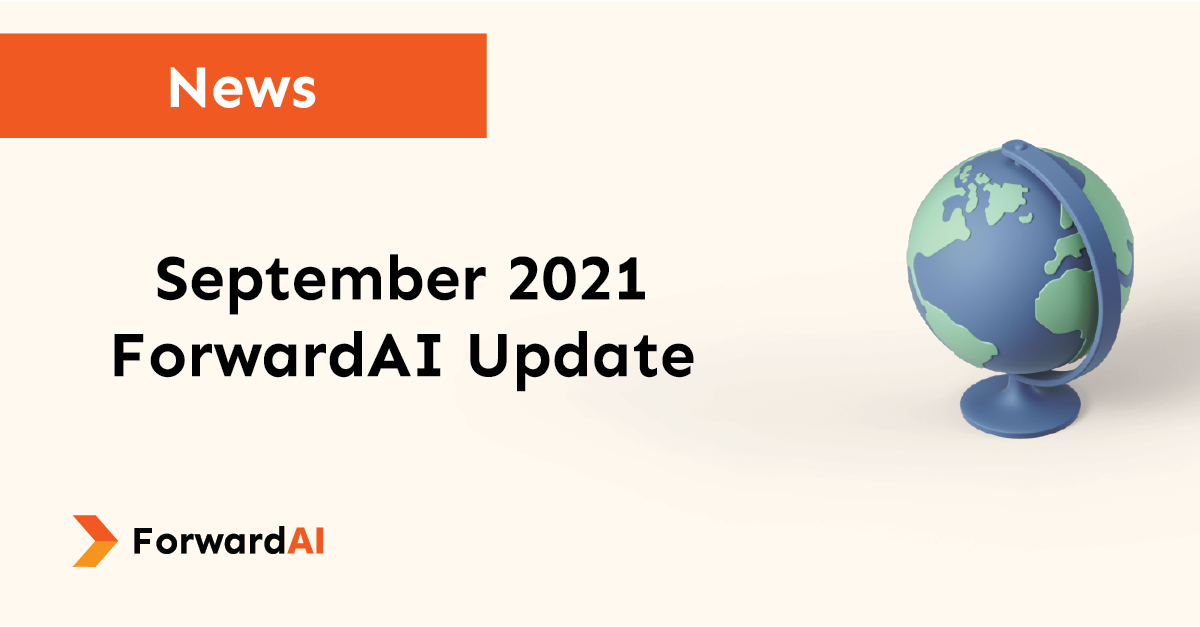 ForwardAI Announcement: PreciseMatch, Push Functionality, and a Better Business List 
Product updates 
We're pleased to add the following list of features to the Precise API, Access partner portal, and Connect client portal:  
PreciseMatch 
Push Functionality 
Clearer Connections – A Better Business List 
ForwardAI Connect now allows credit card connections as well as banks 
ForwardAI Access now offers raw data CSV export options 
Payment history is now also available within Invoices/Bills API responses 
Extended search functionality for raw data points; search customer/vendor lists using names or bills/invoices using dates, amounts, or descriptions 
"Lead" Endpoint is depreciated and no longer available 
Can create businesses by directly calling "Create Business" endpoint
Financial Reports are now available under "Raw Data" to view and download 
ForwardAI disrupts small business lending with PreciseMatch™ 
At FinovateFall yesterday, we showcased our newest technology, PreciseMatch, a state-of-the-art intelligent API technology solution designed to fix data reliability issues in traditional business lending. Using an amalgamation of machine learning algorithms, statistical analysis, NLP, and custom-made rules, it intelligently identifies matching transactions in accounting and banking data and identifies suspicious activity.  
Want to see a private demo? Book a meeting with our sales team.  
Push functionality is live 
We're excited to announce the first live release of the ForwardAI Precise API's Push functionality. Financial institutions can now deliver new services, build deeper relationships, and drive higher engagement with small business clients using this new feature. They can also offer value-added services that act as competitive differentiators and assist in attracting and retaining small business clients.  
Clearer connections – a better business list 
In our latest Access portal update, we overhauled how we display connection insights and information so our users can understand their clients even better. Previously, we only offered the ability to show if a client was connected or not, but with our new user-friendly list, you can see a clear view of precisely what data streams are pending or fully connected.