ForwardAI's QuickBooks Integration – What You Need to Know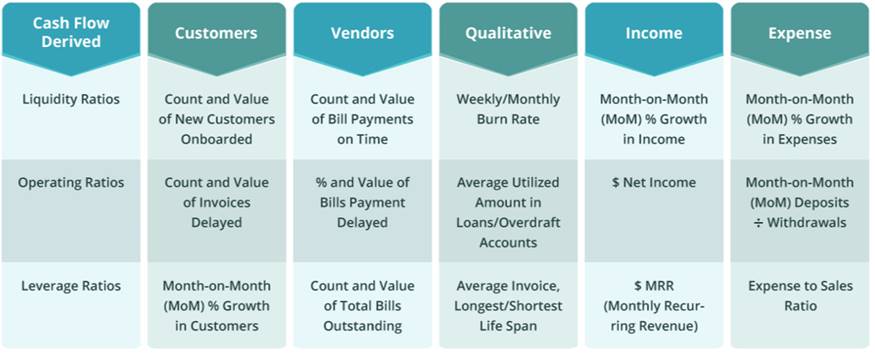 They're not media darlings or mythical unicorns, they're the hard-working people giving everything they've got to make their businesses a success. In fact, 99% of all the businesses in the world are small businesses.
In spite of their diligent efforts, 60% of small to medium-sized enterprises (SMEs) that fail point to cash flow. There's also lack of funding to bolster cash flow with 1 in 5 SMEs being turned down by banks and traditional lenders. What's worse, is that many SMEs don't know the reasons why or even how to improve their chances.
The power of a one-click risk assessment  
There's no question that QuickBooks Online is a smarter business tool for the world's hardest workers — small business owners. That's why ForwardAI is excited to integrate with QuickBooks Online to offer these businesses powerful, intuitive, one-click risk assessment — based on a business' own first-hand accounting data.
While expense tracking, payments and other day-to-day business functions can be easily automated, if an SME wants to know their business credit rating, they have to rely on an outdated system based on second-hand information. That is, until now.
With ForwardAI Predict connect your QuickBooks Online account. It's that simple and your near-real-time credit score will be generated in seconds.
Hundreds of variables, one concise indicator
ForwardAI Predict analyzes the financial data in the business' QuickBooks Online account. Our application sorts the data into key variables and indicators, which are then further divided into two main categories — risk assessment and cash flow analysis.
The risk score, the focal point of the dashboard, is a capstone or synthesis of all the risk assessment variables. Like a car odometer, the risk score shows if the business is accelerating, resting at a comfortable cruising speed or losing momentum.
The table below breaks down some of the variables and indicators that ForwardAI Predict uses to assess risk — factors that small business lenders often use their own assessments:
The added value of cash flow forecasting 
Risk assessment is to cash flow as a chicken is to an egg. You can't have one without the other. Businesses need cash flow to survive. As such, they need to be aware of exactly how and when the cash flows in and out of their business. Cash flow forecasting also helps businesses predict when they'll need funding — letting them plan and prepare to apply for these funds more effectively.
ForwardAI helps SMEs monitor cash flow by:
Detailing accounts receivable and payable exposures.
Comparing income to expenses.
Analyzing categories of expenses.
Projecting monthly cash flow.
Providing a daily cash position.
Risk assessment that includes solutions
In developing their analytics dashboard, ForwardAI didn't want to provide just a series of charts and graphs alone. They also wanted to offer solutions. This is why each assessment also includes a list of insights that show businesses which goals they're achieving and where they're reaching their goals and where they can improve.
Our insights that help SMEs improve their financial health and increase their chances of getting the funding they need include:
Evaluations of key liquidity ratios.
Comparisons to industry benchmarks.
Generation and investment of operating cash flow.
Debt and repayment indicators.
Return on capital employed.
Financial tools for businesses, accountants and bookkeepers
Any business, accountant or bookkeeper using QuickBooks Online can use ForwardAI's risk assessment and cash flow forecasting. We want to put these tools into the hands of the people who need them the most — whether it's the businesses themselves or the financial professionals who consult and advise them.
Unless you've been stranded on a desert island or huddled in a safe room, you know that technology is set to transform accounting. This "Fourth Industrial Revolution" will also change the relationship between accountants, bookkeepers and businesses.
When all the basics are covered and simplified by automation, there's more time to focus on conceptual and insight-based tasks, like cash flow consulting. The more businesses know about their current and future cash flow, the more able they are to make strategic, data-backed decisions.
Learn more about how cash flow consulting benefits businesses and accountants alike. 
Look better in front of lenders.
Improve your cash flow.
Grow your business.
"Every day, small businesses struggle with a lack of accurate and efficient ways to assess risk and accesss funding. We're leveling the playing field so that SMEs can seize upon further opportunities for growth."
—Nick Chandi, ForwardAI CEO and Co-Founder
We invite you to try ForwardAI Predict and we can't wait to hear what you think. 
See more reviews and insights via FitSmallBusiness
In addition to our listing in the QuickBooks App Store, you can also learn more about ForwardAI in our listing within the 2018 Small Business Accounting Software Reviews & Pricing Guide.
QuickBooks, QuickBooks Online, QuickBooks Connect and the Small Business App Showdown are registered trademarks of Intuit Inc. 
The information in this article is not financial advice. It does not replace the expertise that comes from working with an accountant, bookkeeper or financial professional.