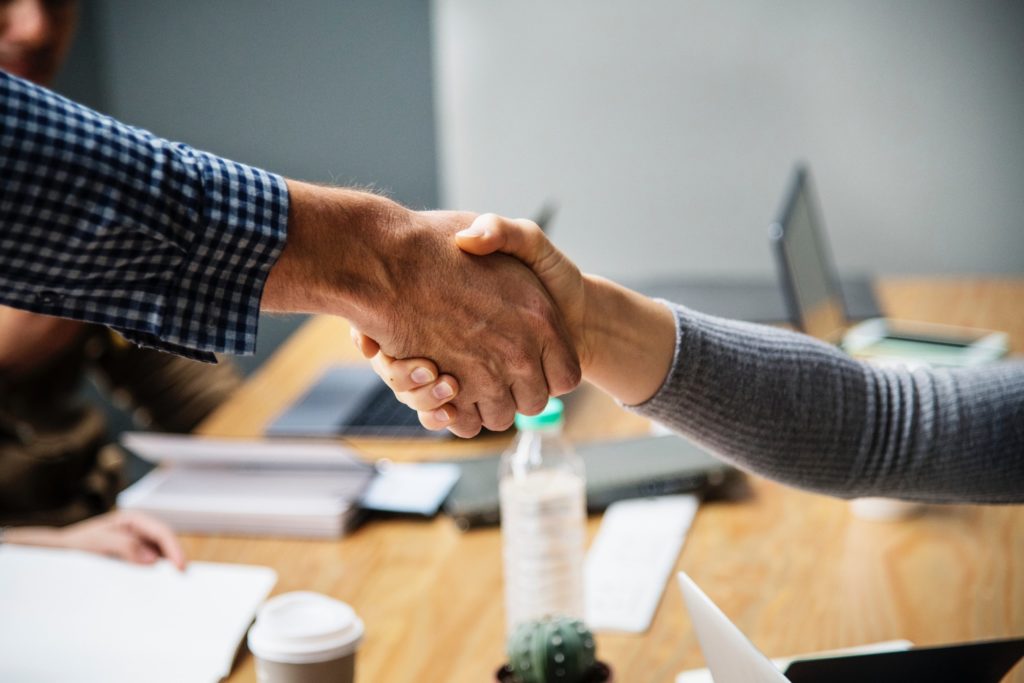 Most people recognize the importance of their personal credit score. It determines the credit cards you qualify for, if you can get a good rate on a personal loan, and whether you can get a mortgage. All too often, entrepreneurs may not realize that they also have a business credit score. This rating can be just as important to your business as your personal score is to your personal finances.
Protecting and maintaining a solid business credit score is essential to securing financing and setting up favorable terms with vendors. Whether you're an old hat or new to the world of business ownership, knowing where you stand is the first step toward building solid business credit. (Get a quick estimate of where you stand with a risk assessment from ForwardAI.) 
What's the difference between a business credit score and a personal credit score?
The concept of a credit score — be it a business credit score or a personal one — is to take one's lending history and distill it into a singular metric. This number reflects how good you or your business is at paying back the money it borrows. Both business credit and personal credit reporting agencies develop their credit scores through proprietary algorithms and base their figures on set scales. In the end, both are measures of trust. (Imagine if you scored your friends and family members the same way.)  
Personal credit scores can go up to 850, although few (if any) people have one that high. An "excellent" credit score is 750 or above, which means you're among the top contenders for a loan. A score between 700 and 749 denotes "good" credit, and means you're likely to get approved for most (but not the premier) loans and credit cards. Once you're between 650 and and 699, you're in "fair" territory, and become less attractive to borrowers. Beyond fair territory is "poor" (600-649) and "bad" credit (below 600).
A similar setup determines your business credit score. Business credit reporting agencies look into whether your business pays its bills on time, uses only a moderate amount of its credit limit, and how long its been in operation. Business credit scores also take your industry into consideration, as business trends can impact your ability to pay back future debts.
Dun & Bradstreet, Equifax, Experian, and Transunion use their own algorithms to determine how creditworthy your company is, but grade with the same score range (0 to 100, with 100 being the best credit score possible). FICO's Small Business Scoring Service, however, uses a 0-300 range for its scores. Each will look at many of the same factors to determine your company's credit score, however.
Why is business credit important?
Your business credit score does more than demonstrate how well you pay your bills. A good credit score can mean the difference between getting a loan with favorable terms, or even getting your application approved at all. Business credit scores provide lenders with a snapshot of how trustworthy your company is with its money, and if it's risky to provide you with funding.
A good credit score inspires confidence in prospective lenders, business partners, and vendors. It demonstrates at a glance that your company's 5 C's of Credit are in good shape, that the industry it's in is stable, and that your business has a good chance at remaining open for the next 12 to 24 months. You can put together a dazzling presentation to lenders and prove your business model, but your business credit score does the real talking.
It's vital to consider your business credit from the moment you set up shop. Even if you don't foresee the need for a loan, you're going to want to start building a business credit history as soon as possible. If you do end up needing a loan, and want to prove that your company is worth the investment, you'll be glad that you did. Plus, the sooner you build business credit, the sooner lenders can stop relying on your personal credit in order to make decisions about your company's creditworthiness.
How personal credit can affect business credit
It's essential to keep your business and personal finances separate. This isn't just good for cash flow monitoring, it's also crucial for your business credit as well. Lenders will look at your personal credit score if your business credit history isn't available, or doesn't provide a robust picture of its borrowing history. This is great if your personal credit is good or excellent — less so if you have a shaky credit history.
This may seem paradoxical, considering that most corporate entities protect individual owners from taking on their company's legal and financial obligations. But matters of credit tend to function outside of this convention. Creditors can access your personal credit history and credit score in order to make business decisions. Most will do so as part of the application process, too. It's particularly important to have a good personal credit history, then, if you want to borrow for your business. Even if you've got a great track record with your company's credit, you may still get rejected for loans and credit cards if your own credit report comes back spotty.
Although lenders will consider your personal credit as part of most business loan applications, you can still put your best foot forward by building business credit early. This makes it easier for lenders to evaluate your business on its own merit, rather than relying more heavily on your own personal finances.
How can I improve my business credit score?
There are ways to improve your business credit score — even if you're just starting out. Here are four tactics to use to build business credit and raise your credit score:
1. Apply for a business credit card
If you haven't done so already, apply for a business credit card and use it monthly. More importantly, pay the balance off, in full, every month and stay well below your credit limit. The longer you do this, the more you demonstrate your company's ability to handle money well and pay back debts. If you already have a business credit card and didn't pay your full balance every month (or even missed a few months' payments altogether), the same logic applies. Build a steady habit of paying your balance in full, and you'll be on your way toward a better score.
2. Check for mistakes
You should also make sure that your company's credit history is accurate. Purchase a credit report from one or more reporting bureaus and review the information therein for any inaccuracies. If you happen to find an error in your report (nearly 25% of businesses do), be sure to contact the issuing bureau immediately. You'll want to monitor your credit history regularly for any inconsistencies (or worse yet, fraudulent activity).
3. Negotiate trade credit
Another great way to improve your credit score is to establish trade credit with recurring vendors. Trade credit means that a company trusts you to pay for goods and services per period, rather than conducting a transaction every time your order gets fulfilled. The more trade credits you establish with repeat clients or vendors, the more you can demonstrate that your company is trustworthy. You uphold your obligations to pay, and do so when scheduled. This is exactly what future lenders want to see.
4. Establish a line of credit
Consider opening a business line of credit if you want to improve your credit score. A line of credit avails you to a set amount of money from which you can borrow, only paying interest on the funds you've taken out. Lines of credit demonstrate that you can consistently pay back your debts. Plus, they build trust with your existing lender, which may make them more inclined to approve future loans as well.
It's important to take charge of your business credit score, whether you're just starting your business or have been in operation for years. Credit is not simply a number that's assigned to you — it's a reflection of your own behaviors, patterns, and business operations.
Business credit and asset-based lending
Earlier in this article when we talked about building business credit, we discussed traditional forms of business financing. However, you should also be aware of the growing range of alternative lending options, including invoice factoring.
Invoice factoring is a type of asset-based lending in which you sell an outstanding invoice to a factor (lender) who gives you a set percentage of the invoice. The factor then handles the collections process and forwards the remaining balance, minus interest and fees once the invoice is paid.
Within this process, your risk profile is considered when setting the rates. However, the invoice itself serves as the collateral. Note: As invoice factoring isn't captured by the established credit bureaus, it won't hurt your business credit score. And if you use invoice factoring to ensure that you make other creditor payments, it helps you build business credit.
Assessing cash flow, risk, and financial health
If you use small business accounting software, you're off to a great start. With ForwardAI, you can take this data and import it into an interactive dashboard that helps you analyze and monitor your most important metrics from income and expenses to the customers that represent your greatest credit exposures.
Cash flow and credit drive your business. Get the keys to take charge with ForwardAI.
The information in this article is not financial advice and does not replace the expertise that comes from working with an accountant, bookkeeper or financial professional.
Images via Pexels.