A Guide to Alternative Financing for Small Business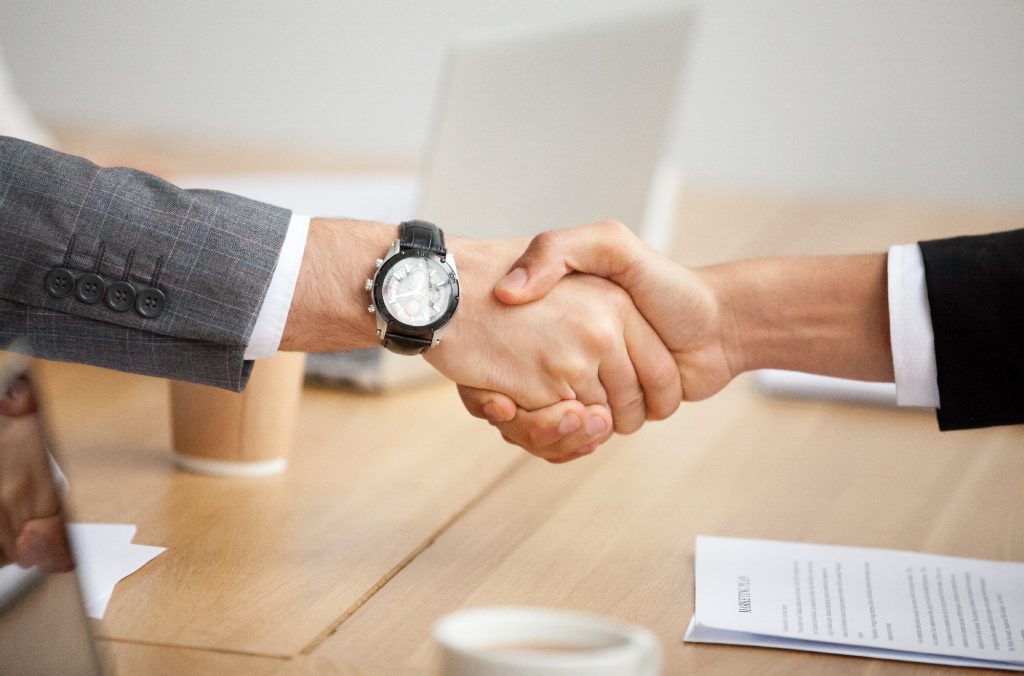 Whether you're launching a startup or looking for additional money to expand an existing business, financing is the fuel on which a small business drives its company's performance, growth, and success.
While great business planning is essential for business owners, funding is one of the most vital elements. It is used to create enough working capital, manage cash flow, purchase assets, restructure the company's debt, rent operational space, hire employees and cover a plethora of other expenses.
But getting that money through a traditional bank is not a piece of cake. Poor credit history, limited cash flow, too much debt, many loan applications, or lack of a solid business plan, there can be myriad reasons for your small business loan rejection. Moreover, the entire process of seeking a business loan can give a serious migraine to any business owner, other than those who have amazing credit.
According to Credibly's SMB Forecast Report, published last year, 62.5 percent of small businesses did not seek a traditional bank loan before turning to alternative lending. When you're a novice and do not have much money, then no matter how creative your business idea is and how enthusiastic entrepreneur you are to take your company to the next level, you will find it shocking that the bank may not be eager to fund your business for various reasons.
And, this is the situation where Alternative lending intervenes.
Before you decide on the right alternative lending option to meet your unique financial needs, you need to know the nuts and bolts of alternative business financing. Keep reading while we are sharing all the important aspects that you need to know about this method.
Getting started – What is Alternative Lending?
Alternative financing for small business is a medium of getting loans outside of the traditional lending space when you are struggling to receive funding for your small business. Though there can be a few physical locations, most of the alternative financing options are available online – help you apply and approve funds with just a few clicks on your smartphone or laptop from the comfort of your home or office. Besides that, non-banking financial institutions that are lacking a full banking license – also offer a wider variety of lending options to merchants and business loan seekers.
Alternative Lending Industry Trends
The chatter about alternative lending in the present scenario is awe-inspiring. The digitally advanced alternative lenders have made their mark on the industry and are continuing to grow in the coming years.
Just 10 years ago, you barely heard of the phrase "alternative lending", but now it has become a buzzword in the small business financing industry. It may account for a small segment of the US lending market today, but is growth is worth noticing – pressuring banks and credit unions to digitize their own lending options.
Thanks to Fintech companies that have changed the lending process significantly from the past decade. These lending counterparts are allowing businesses to achieve their ultimate business goals and objectives. Without this advanced technique of financing, you will not be able to witness as many flourished SMEs and successful entrepreneurs as there are now.
Today, these financial institutions are handling billions of dollars in loans for millions of customers in the USA and intruding on territory conventionally held by big nationalized banks. Small business owners across the world are welcoming this funding option with open arms. They think alternative lenders can better assist them in money management, lending, and investment needs.
Fintech companies are changing the brick-and-mortar landscape of funding by utilizing various advanced technologies like blockchain, artificial intelligence, and machine learning. Alternative lenders use these technologies to gather data from several sources, analyzed the information, check customer's creditworthiness, and onboard customers. According to Business Insider's report  "it's critical for incumbents to leverage technology, otherwise, alternative lenders could begin taking a larger share of the market."
Here are some alternative lending statistics by Statista that will blow your mind in 2020.
The total transaction value in the Alternative Lending segment amounts to US$33,513.5m in 2020.
The market's largest segment is Marketplace Lending (Consumer) with a total transaction value of US$24,766.7m in 2020.
From a global comparison perspective, it is shown that the highest cumulated transaction value is reached in China (US$265,789m in 2020).
Things You Must Know About Alternative Lending
This option is usually provided to startups and small businesses who are struggling to get funds from non-bank lenders
By leveraging advanced data and state-of-the-art technology, alternative lenders quickly evaluate a business's credit risk and expect less paperwork and faster response times than traditional banks
This industry is growing by leaps and bounds. In 2018, the amount of money borrowed through alternative funding amounted to $3 1.5 billion, and that was five times what it was in 2013. It is expected to show an annual growth rate (CAGR 2020-2023) of 0.9% resulting in a total amount of US$34,399.9m by 2023.
Though alternative financing for small business has numerous benefits which include flexible payment, less documentation, and an easy application process. However, one shortcoming that you may have to pay a little higher interest rate than traditional banks.
Reasons You Should Consider Alternative Lenders to Get a Business Loan
There are several reasons why a business should consider loans for businesses, however not all companies consider half of them. When conventional lenders are not approving your loan but you have an immediate need for capital, alternative lending can be the life-saver for your business in that situation. If your business is ready to take a leap, but you don't have adequate money to do so, here are the reasons you might re-consider applying alternative lending.
To Expand or Relocate your Business
Are you in favor of buying a new premise or expanding your existing location? A business loan can help you cover the finances without eating your operational funds. Now you can access the loan at a reasonable interest rate and repay it over a long period.
To Purchase or Upgrade Your Business Equipment
If you're looking to finance a business vehicle, certain IT equipment or other tools and types of machinery, then alternative financing for small business is one of the best and most famous lending options available.
To Hire New Talent
The key reason why business owners tend to shy away from hiring is the cost. While going for alternative lending will help you get business loans easily, however it will also help you focus on what's important for you and your business and cover the expenses of the new talents without comprising the quality.
To Increase your business' Cash Flow
A business loan from alternative lenders for managing your cash flow helps your business stay afloat when circumstances are not in your favor. It also allows you to continue promoting and seeking new customers to generate revenue.
To Build Credit for the Future
A credit score is an important factor for your business, whether or not you're aware of it. Taking out a loan and making regular and timely payments will help you easily qualify for a loan. Also, you can get approved for higher limits, achieve more negotiating power and more other interesting benefits.
To Market your Business
Alternative lenders provide fast funding and a short repayment term when applying a loan to market your business. Getting extra working capital will help you cover all the marketing expenses that your small business might encounter such as personal selling costs, online advertising, marketing agency commissions, direct campaigns, marketing salaries, customer surveys, printing & mailing and a lot more.
Other situations to get a business loan from alternative lenders are:
Buying inventory and raw materials
Purchasing an insurance
Rent payments and renovation
Tax payments
Training and development
Funding of invoices
Funding  of fixed assets
Buying new  units
Funding of working capital
Types of Alternative Lenders
Nowadays, there are more options than ever to get a business loan, and many of the alternative lenders can be found with just a few clicks on your laptop or smartphone. Here are the main types of alternative lenders:
Marketplace Platforms
Small and medium-sized businesses can rely on marketplace lenders for quick and easy business loan approval. Unlike banks, they don't lend themselves but leverage a technological platform to connect borrowers directly with banks and investors. They make money from commissions and fees received from both parties.
There are numerous online lenders who can provide fast, affordable small business loans tailored to the client's needs. Online lending marketplace such as, ForwardAI Predict, Lendio, Fundera, and Nav connect you with multiple lenders, help you choose the one that's the best fit for your business.
Peer-to-peer Lenders
This is a platform that helps small business owners borrow directly from other individuals through online organizations like Peerform and Funding Circle.
Direct Private Lenders
A direct private lender is one who use their capital to finance startups and small businesses. These lenders are not affiliated with banks or any financial institution and instead interact directly with borrowers.
Types of Alternative Financing for Small Business
So what's the first step in finding the right financing options for your business? Ultimately, the alternative funding options vary depending on your business needs and current financial situations. With this in mind, here are the top financing options available for small businesses.
It is imperative to have an ample cash flow when you're running a small business. Due to this, many business owners find line-of-credit the most useful loan type. Having line-of-credit loans in your financial playbook comes with benefits that make managing and nurturing your business easier. It works similarly to a credit card and is one of the most versatile small business funding solutions available.
From purchasing inventories to making payroll to paying for a surprise expense, this type of debt financing provides you with a lump sum of cash to meet a variety of business needs. The best thing about this loan is that you pay interest only on the portion of the money you use. Moreover, you can pay off the balance at any time without a prepayment penalty. It is also called revolving credit lines because once you repay the outstanding balance plus any interest, you will have the ability to borrow all the cash again.
Common Qualification Required
2+ years in business
Minimum annual revenue of $100,000
Collateral to back the loan
Must be a profitable business
A good credit score
Best For
This is a great choice for small businesses looking for ways to better manage cash flow. It is one of the best alternative financing for  small businesses that go out of cash during slow seasons. It is also a great option for business owners who want the flexibility to pay for important and emergency expenses throughout the year.
SBA loans are one of the best ways to get long-term funding for your small business. Guaranteed and backed by the U.S Small Business Administration 7 (a), helps the lenders provide more flexible payment terms and attractive low-interest rates that's otherwise unavailable at reasonable terms for small business owners. In an SBA loan, the amount ranges from $30,000 to as high as $5 million.
SBA loans are specially designed for SMEs and generally used to meet a wide range of expenses such as equipment purchase, working capital, real estate purchase, or leasehold improvements. An SBA loan may vary depending on your business qualifications and which lender you choose.
Common Qualification Required
2+ year in business
More than 640 credit score for the business owner
A business must operate for profit
Be engaged in the US or its territories
Best For
These loans are the most desirable types of financing options for business owners with strong credit who are looking for secure, low interest, and long term loans.
Also called invoice receivable financing or invoice factoring, is a type of assets-based funding solution. It allows business owners to improve cash flow and working capital when having long invoice cycles. This is one of the fastest and easiest ways to get immediate access to cash without needing a loan. You don't need to wait for invoice payment and can make repayments when the money comes in.
The invoices serve as collateral, so you won't have to worry about submitting real estate, inventory, blanket liens or other costly forms of collateral.
Common Qualification Required
High credit rating
The creditworthiness of your customers
Sales are $5000 or more per month
Your company is incorporated in the US
30 or more days to receive the payment
Best For
Invoicing financing is one of the best alternative financing for small businesses that get paid long after delivering their products or services.
Although business credit card interest rates tend to be high, it is the easiest and quickest option for getting working capital for your small business. Whether you are looking to pay office rent, advertise a product, or pay phone bills, a business credit card is your ultimate solution in day to day business credit situations.
Besides that, credit cards offer businesses special rewards programs, cashback, and sign-up bonuses. These cards typically carry limits of $50,000 or more. While you don't require any collateral for small business credit cards, some issuers may ask for a personal guarantee.
Common Qualification Required
Business's legal name
Good credit history and score
A good relationship with the bank
Need to sign a personal guarantee
Best For
Ultimately, business credit cards are just a perfect alternative financing  for small businesses. However, as compare to other options in our list, they rank at the top funding options for those who want the ease of having regular access to cash flow and financial flexibility in the form of credit.
Purchasing equipment is one of the most common reasons small business owners seek for a loan. Whether you're a startup or an established company, obtaining equipment for your business need a sufficient amount of cash. You can now purchase all the latest tools and technologies or upgrade an existing one by applying for equipment financing. You can acquire everything from tables to computers, trucks, heavy machinery or virtually any other equipment for your business.
Common Qualification Required
A minimum credit score of 550 to 640
6 months to 2 years in business
Minimum annual revenue of $25,000
Best For
Equipment financing is undoubtedly a great alternative financing for small business that are finding it difficult to get capital to purchase needed equipment such as the lease of a vehicle, basic office machinery or other specialized equipment for business operations.
Also called "installments loan", is a conventional method of business lending, historically obtained from a bank or credit union. In this type of loan, borrowers are provided a lump sum of money which is repaid to lenders over a set term (for example, six months or five years), with a fixed or variable rate of interest.
The best thing about term loan is flexibility and transparency. It allows you to get funds and send EMIs electronically with as little stress or confusion as possible. These days, there are several online marketplaces that will help you to get small business loans for a variety of purposes, even if you have bad credit.
Common Qualification Requirements
Minimum 1 year in business
Minimum annual revenue of $100,000
A minimum credit score of 660
At least 3 full-time employees
Best For
Term loans are most suitable for established small businesses that are looking for extra money to purchase real estate, vehicles, or equipment.
It is another type of alternative financing for small business which is gaining popularity within the small business community. As the name suggests, microloans are low-value loans of less than $50k (typically closer to $5k – $10k), offered reasonable interest rates. As traditional banks are not interested in lending such small amounts of money, a plethora of alternative lenders is leveraging the benefits from the past few years.
Common Qualification Requirements
Have a credit score of more than 550
Be no later than 30 days overdue on bills
Have no foreclosure for the past 24 months
Should have a business plan with a 12 months cash flow projection
Have a partner referral (like SCORE or SBDC)
Best For
It is just a perfect option for businesses that are in the startup phase of their lifecycle and need working capital to successfully move their business ahead.
Though it's not a loan, it's becoming one of the most popular alternative financing for small business options among small business owners. If you've been looking for a way to get money to fund your business, MCA can be the right choice for you. In this type of financing, alternative lenders advance a loan to small businesses that are paid back with a percentage of their daily credit card transactions, plus interest. The best thing about this loan is when sales are down, your payment may be too.
A business owner can apply for an MCA and have cash transferred into a business examining account quickly – sometimes within one working day. The amount you can get via MCA ranges from $1000 to $200, 000. Since MCA are incredibly expensive – we would suggest you explore other options before settling on one.
Common Qualification Requirements
Should be located in the USA
Must have Shopify payments enabled
Have a profile that is considered low-risk
Process a certain amount of gross merchandise volume (GMV)
Best For
MCAs are best suited for the business owners who are in need of capital instantly. They can use the credit card for most of their business transactions, such as retail stores, restaurants, and medical offices.
It is a method of raising finance for a new business venture from a large number of people. It includes family, friends, customers, and individual investors. There are four types of crowdfunding – debt, rewards, equity, and charity. Crowdfunding makes use of the internet to connect with thousands of potential funders –primarily via social media, crowdfunding platforms, relatives and work acquaintances. In addition, there are many other websites that offer crowdfunding to a wide range of business types.
This unique method of raising money for your business has numerous benefits. You can reach thousands of passionate investors who can see, interact and share your fundraising campaigns. From launch to close, you get the chance to advertise and market your business idea through social media, email newsletter and other popular forms of marketing tactics. This will help increase awareness, build trust among prospective customers, and boost website traffic. Moreover, it provides validation, social proof and an opportunity to refine your business idea.
Common Qualification Requirements
Best For
Want to test your product idea and get a market insight? Go for crowdfunding which is going to be one  of the best  alternative financing for small businesses and startups. It is often used by inventors, entrepreneurs, musicians, filmmakers, artists, and charities.
The benefits of Alternative financing for Small Businesses
Easy and Fast Approvals
Whereas conventional lenders often take weeks and months to approve, alternative lenders offer loans within days of your requesting them. They can make decisions fast, without the red tape that traditional financing is connected with.
Simpler Qualification Process
You don't need to worry about your bad credit history when applying for a loan from alternative lenders. Banks use various parameters to check your business' reliability and creditworthiness that can waste a lot of time and energy. Alternative lenders are equipped with modern methods to check your financial history. You won't need a whole bunch of documents to get your loan approved.
Diversity of Loans
Are you looking for extra funds to hire new employees, purchasing equipment, increase your credit history or boost your working capital? Alternative lending helps you explore a variety of new types of financing.
Flexible Loan Terms
Alternative lenders provide hassle-free payment options to startups and small businesses. They give you the flexibility of paying daily, weekly or monthly. Moreover, they make repayment simpler for you, set up automatic payments for you that will lessen the burden of remembering the date to pay the loan amount.
Final Thought
Running a small business is a challenging and expensive endeavor. While it can be tough to find the right lender to meet your business' financial needs, it's not impossible to obtain a small business loan.
Are you looking for funding options in 2020 for your small business? Choose one of the above alternative financing for small business to drive your business forward. No matter what option you choose, do your research and be prepared and realistic with your ability to repay the loan when looking to borrow.
Get prequalified Line of Credit from SME lenders in a simple and quick process that takes less than 2 minutes. Any business operating in the USA and Canada may qualify. No credit check and no fee is charged to provide funding quotes.
Image Via  Freepik