A Complete Guide to Merchant Cash Advance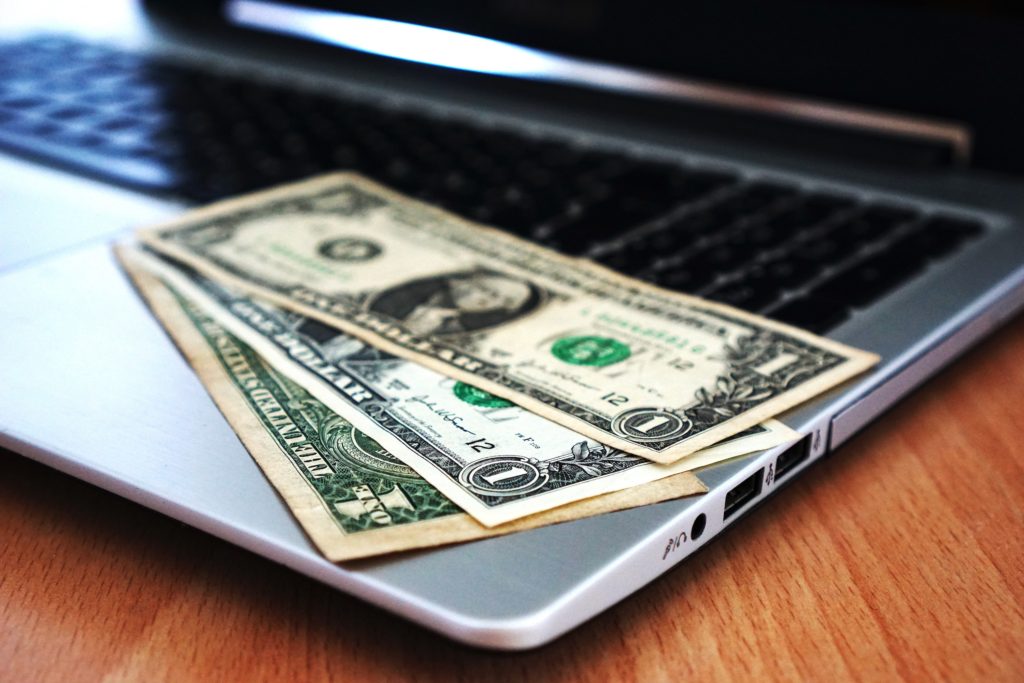 If you're looking for a fast and flexible funding to meet a short-term need of capital, a merchant cash advance can be one of the most popular and advantageous options. Because of its quick application and approval process and easy credit requirements, MCA is a convenient funding program for small business owners for growing their business and sustaining cash flow temporarily.
Wondering whether a Merchant Cash Advance is a great funding option to meet your business's financial needs. Here, we will get you each and every step involves in the MCA lending process.
What is a Merchant Cash Advance?
Technically, MCA is not a loan; it's an advance payment against your business' future income. With Merchant Cash Advance, the lender provides a lump sum advance, which is then repaid automatically using a percentage of your daily credit card or debit card receipts, along with an additional fee. The lenders generally look at your credit card processing statements to examine if you can repay the borrowed amount through your day-to-day sales from the credit card.
As compared to traditional bank loans, MCA is an easy and quick way to get funding for your small business. Moreover, a fast approval process with no collateral requirement that will better suit most small businesses – even you don't need to have perfect credit.
Whether you're looking to purchase new inventory, bridge the gap in cash flow, pay the debt, open a new location or advertising, a Merchant Cash Advance can be used for a variety of business purposes.
MCA fees are usually higher than many of its counterparts, however, the exact fee amount varies based on the borrower's ability to repay the amount. To calculate your fee, lenders determine the factor rate based on your creditworthiness. If your business shows a healthy stream of credit or debit card payments, the lender will likely charge you fewer fees.
Features of Merchant Cash Advance
Security
Unsecured – no need for collateral
Maturity
Paid daily via your merchant account until the advance is fully paid
Factor Rate 
1.14 – 1.18
Funding Time
As little as 48 hours
Qualification Requirements
Wondering if your small business can qualify for a Merchant Cash Advance?
If you have a new business, too low credit rating, limited business history, or don't have enough assets to provide as collateral, MCA could be a solution to your financing problems. However, in these cases, the rates and fees are much higher than the typical percentage.
Also, your eligibility for Merchant Cash Advance varies lender to lender. One lender might require you to maintain at least $2,000, while another might require $5,000 in your monthly credit card transactions. While you must have been in the business for at least a year to qualify for an MCA, some might consider you for lending with six months' time in business.
If you are running a business where a huge portion of your revenue is through credit card payments, you can use an MCA to solve your short-term funding needs. In addition, if you're engaged in a seasonal business such as Halloween Retailer or Lawn Care Specialist, MCAs can be beneficial as you don't have to pay a bigger sum during quiet periods.
While there is no silver-bullet answer for getting qualified for an MCA, here are some general minimum requirements:
Business History
Have been in the business for at least 1 year
Credibility
Must have a minimum credit score of 500
Annual Revenue
$50,000+ in annual revenue for your business
Business Type
Must have healthy, consistent cash flow
While these above factors play an important role in getting a Merchant Cash Advance for your small business, it's not the only thing considered when making approval decisions. Depending on the lender, there are many different things that can affect your eligibility. So, it's vital to discuss your requirements with your lender and determine what works best for your small business.
How to Apply for a Merchant Cash Advance?
Applying for a Merchant Cash Advance is a fairly straightforward process. You don't need to go through the complicated loan application and endless documentation and can get a Merchant Cash Advance anywhere between hours to few days. Most applications can be done online the same day you apply by providing supporting documents of your business such as your Business ID and recent bank statements.
Documents you need before applying:
Driver's License
Credit Card Processing Statements
Bank Statements
Voided Business Check
Credit Score
Business Tax Returns
Advantages of Merchant Cash Advances?
For many small business owners, fast approvals and fund releasing and easier qualification requirements are the biggest drivers of MCAs. Though an MCA has numerous advantages, here are some of the major benefits that a small business can get with a Merchant Cash Advance.
The online application process of a Merchant Cash Advance is simple and easy
You don't need to have a perfect credit to apply for an MCA
Payments with an MCA are much more flexible since payments are based on your credit card sales
Fast approval and funds release – can get funds within 24 to 48 hours
Repayment isn't a fixed monthly payment
There is no collateral requirement for Merchant Cash Advances
Why You Need a Merchant Cash Advance For Your Small Business?
Whether you are only seeking loans on a short-term basis or want to balance cash flow in a seasonal business, you can use an MCA for a variety of small business purposes. A Merchant Cash Advance is a great funding option if you are:
Looking to expand business operations
Looking to purchase new inventory or equipment
Dealing with seasons issues
Meeting payroll expenses
Needing temporary cash flow help
Paying other debts due
In need of cash to pay unexpected payments and unplanned expenses
How does a Merchant Cash Advance Work?
A Merchant Cash Advance is usually for businesses whose primary revenue stream is from credit and debit card sales such as restaurants and retail shops. With a Merchant Cash Advance, an advance lump sum amount is given to borrowers which are based on their business' financial health.
The borrower agrees to pay the lender with a percentage of his/her daily credit card sales. This amount is calculated based on the amount funded plus fees called a factor.
For example, you have borrowed $20,000 and factor rate is 1.50, the lender will collect $30,000 ($20,000*1.35). In other words, the fee is 50% of the borrowing amount.
The repayment period typically ranges from 3 to 12 months; the higher your credit card sales, the faster you'll repay the amount.
In this case, let's assume your lender deducts 10% of your monthly credit card sales until you've repaid the $30,000. And if your day's revenues total $4,000, then the repayment amount of that day would be $400. In this way, you would repay the Merchant Cash Advance until it is totally paid. If the average credit card sales of your business are $400 every day, you would pay off the advance by the 75th day.
How Much Does a Merchant Cash Advance Loan Cost To Businesses?
Merchant Cash Advances often come with factor rates instead of interest rates which usually range from 1.14 to 1.48: a factor rate is a percentage that shows how much extra you owe on a loan. Unlike an interest rate, the factor rate is expressed in decimal figures.
Besides that, MCAs often include processing fees, set-up fees, and even payment fees that can as much as double the actual cost of the loan. You pay only when you draw funds, and regular interval of time, you simply put back part of the amount you drew, plus a flat fee.
Get prequalified financing options from SME lenders in a simple and quick process that takes less than 2 minutes. Any business operating in the USA and Canada may qualify for Merchant Cash Advance. No credit check and no fee is charged to provide funding quotes.
Image Via FreePik