ForwardAI Joins the BC Tech Association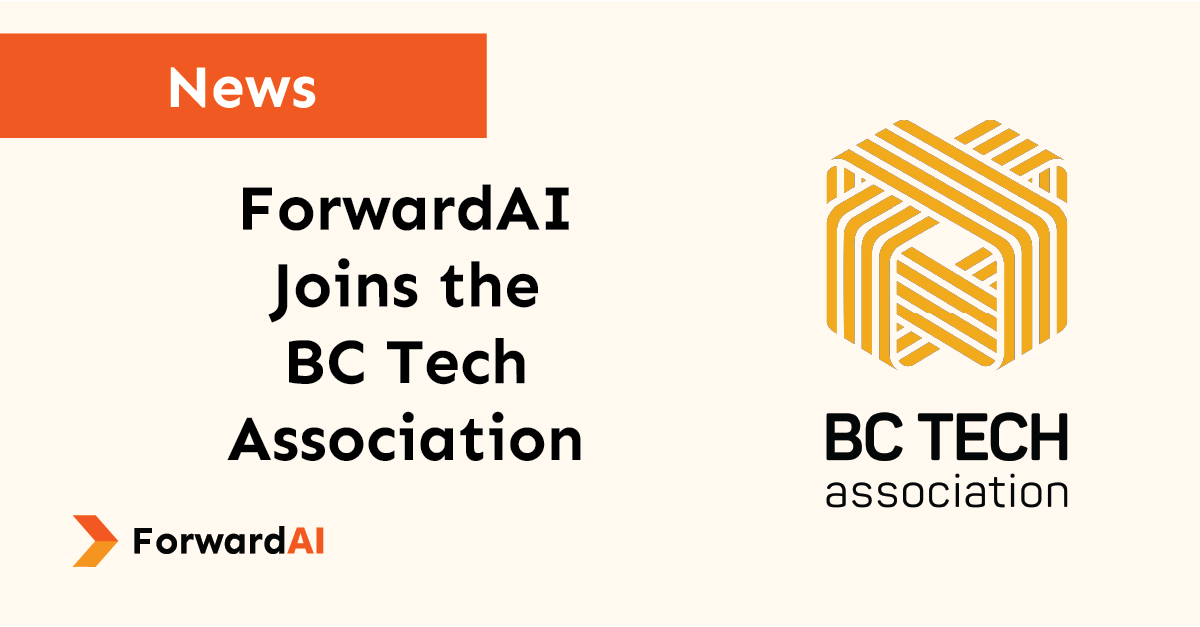 ForwardAI is pleased to announce its membership in the BC Tech Association, a nonprofit organization focused on growing the next generation of tech companies in British Columbia. BC Tech's priorities include helping tech companies grow and scale, accelerating technology adoption, and growing the talent pool in BC.  
"As an innovative AI-driven Fintech company, we are thrilled to have ForwardAI joining our BC Tech community. BC Tech is passionate about helping startups turn into scaleups, and we are looking forward to being a part of ForwardAI's journey," said Erika Borgerson, VP of BC Tech.  
As a company with a strong corporate presence in British Columbia, joining the BC Tech Association is considered an essential step in the growth of ForwardAI.  
"British Columbia has been my home for decades," said Nick Chandi, CEO & Co-Founder of ForwardAI. "BC Tech's strategic goals align perfectly with ForwardAI's. Our team is looking forward to giving back to the community by participating in local tech events and helping non-tech companies adopt new technologies."  
Small business lenders or financial advisors currently relying on manually-driven paperwork and KPIs can try ForwardAI Access, a partner portal that helps accelerate small business lending and allows for unintrusive ongoing financial monitoring of small business clients.  
Small business owners and accountants currently relying on manual cash flow calculations can try ForwardAI Predict, a free cash flow forecasting and management portal. Predict is a perfect first step to utilizing AI in your day-to-day business with rolling cash flow forecasts, scenario planning, and financial reports.