ForwardAI Chosen as a Top 100 Tech Company to Watch For in 2023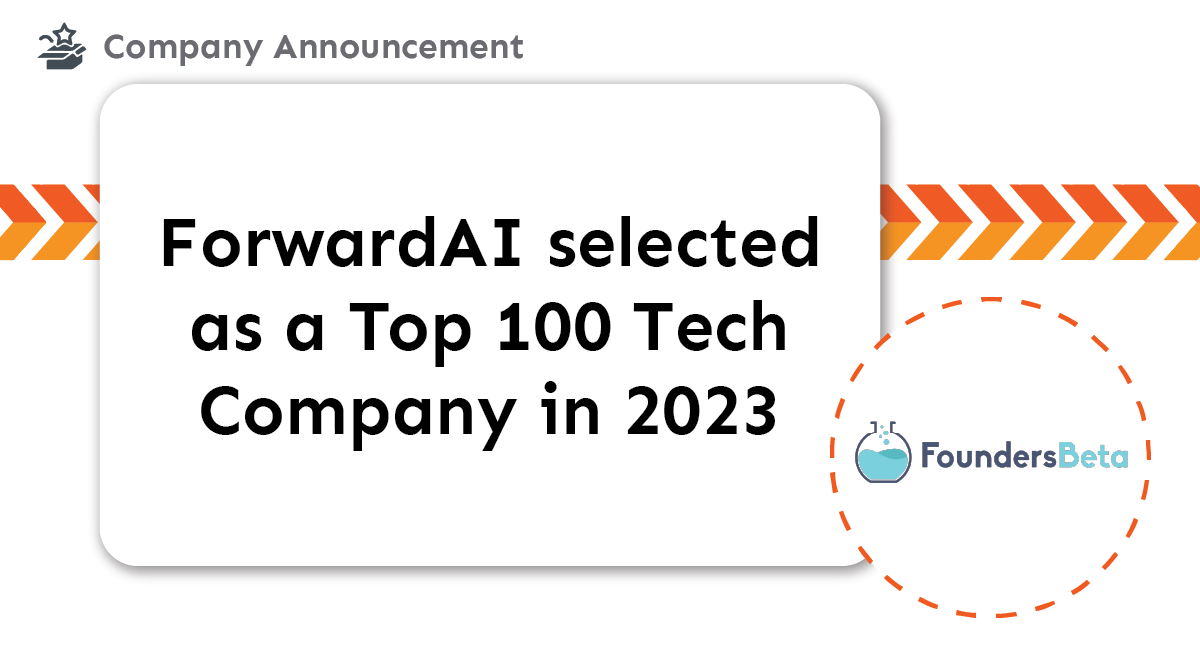 ForwardAI is thrilled to announce that we have been recognized as one of the Top 100 Tech Companies to Watch For by FoundersBeta for the second consecutive year. This is a testament to our unwavering commitment to innovation and pushing the boundaries of what is possible in the fintech industry.
We want to extend our heartfelt thanks to our team for their hard work and dedication. Without their tireless efforts, this recognition would not have been possible. We would also like to thank our clients for their trust in us and for allowing us to help them achieve their goals.
This recognition is a validation of the hard work and dedication of our team, who constantly strive to provide the best possible solutions for our clients. Our technology makes it easy for companies to gain more insight and control over their financial information, allowing them to make informed decisions and achieve their goals. Our focus has always been on developing innovative solutions that meet the needs of businesses of all sizes, and we are thrilled to be recognized for our efforts. 
At ForwardAI, we understand the importance of staying ahead of the curve and adapting to the ever-changing technology landscape. Stay tuned for some exciting updates from ForwardAI over 2023 as we further improve our products and launch some groundbreaking new features.