ForwardAI is a Top 100 Tech Company to Watch For in 2022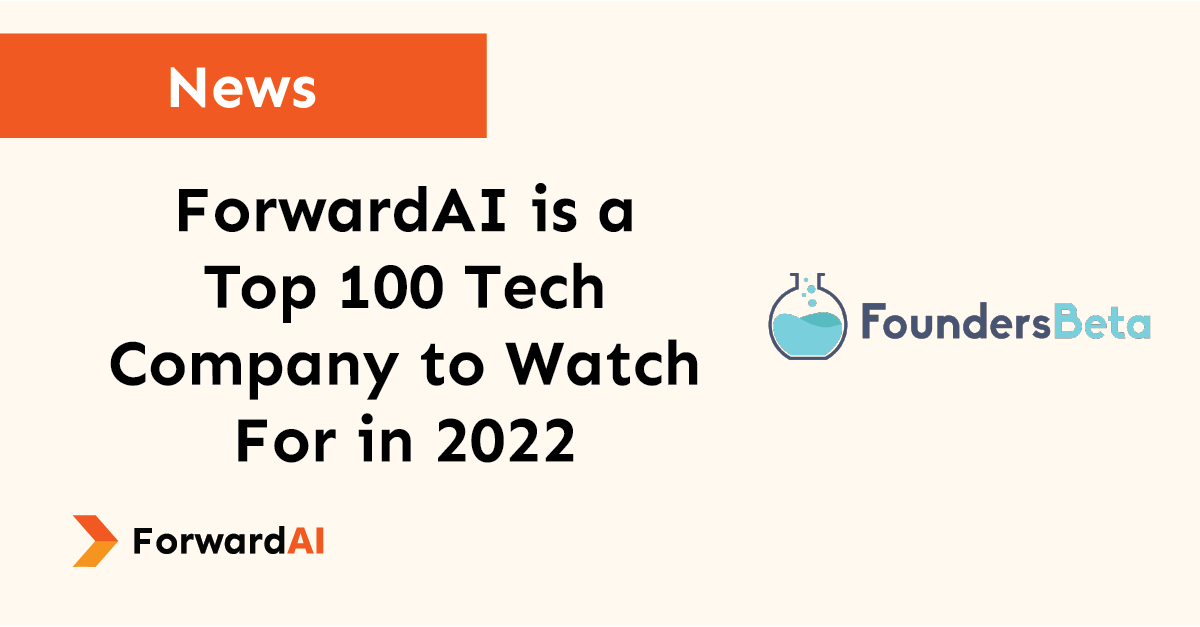 ForwardAI is proud to announce that we have been selected as a Top 100 Tech Company to Watch for in 2022 by FoundersBeta, an online startup community that empowers entrepreneurs to connect with talent, funding, and other resources.
As Nick, Jag, and Joe – serial entrepreneurs and co-founders of ForwardAI – became increasingly aware of how complicated the small business loan application process was during the start of the pandemic, they were determined to make a difference.
ForwardAI was created to bridge the gap for financial institutions, lenders, and other fintechs by providing easier accounting data access and faster client assessment.
Our Precise API provides seamless, streamlined accounting and financial data connections from clients to financial institutions, alternative lenders, and other fintechs. Precise also includes PreciseMatch, a revolutionary intelligent transaction mapping technology for small business lenders, which can turn accounting books validation into a process that takes only seconds.
FoundersBeta is comprised of founders, innovators, and changemakers with over 6,000+ members across the globe. Its core mission is to help entrepreneurs find team members and resources and ultimately build a better hub for startups.
Become a Member at FoundersBeta