ForwardAI announced as finalist in the 2022 Technology Impact Awards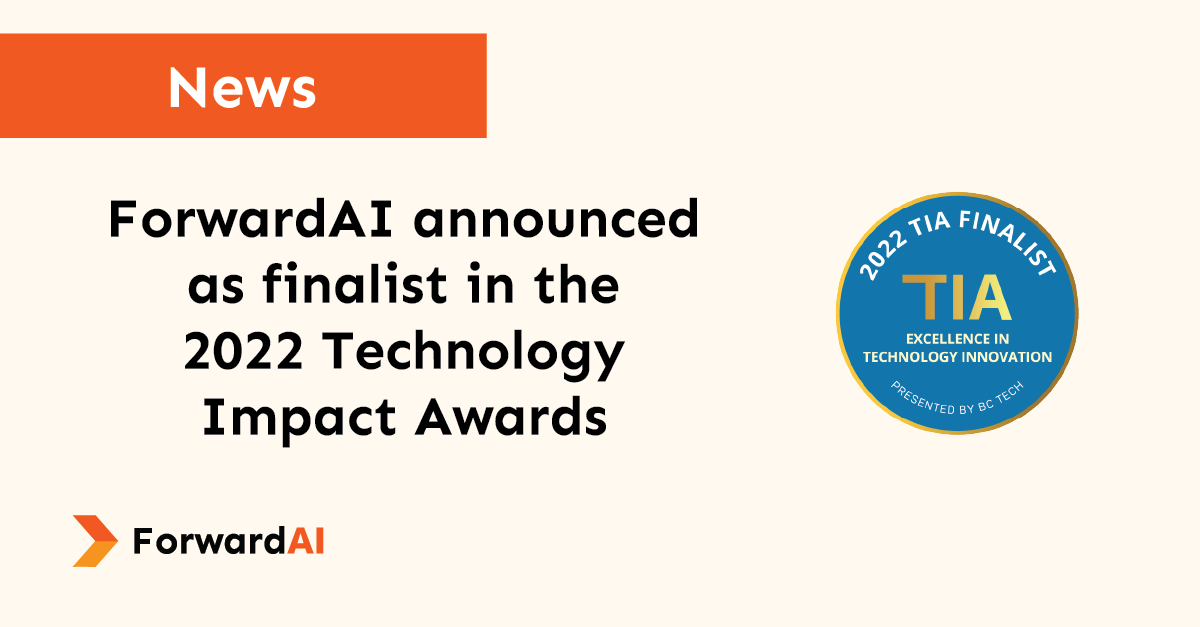 ForwardAI is thrilled to announce that we have been nominated as a finalist for a 2022 Technology Impact Award for Excellence in Technology Innovation by the BC Tech Association – a nonprofit organization focused on growing the next generation of tech companies in British Columbia. As a proud member of BC Tech with a large corporate presence in British Columbia, ForwardAI is delighted to be recognized as an innovative company in one of the world's fastest-growing tech hubs. Read more about the finalists for Excellence in Technology Innovation awards here.
ForwardAI was created to bridge the gap for banks, lenders, and other fintechs by providing easier accounting data access and faster client assessment. With several leading small business software integrations, the intelligent PreciseMatch™ tech, deep client analysis, unparalleled forward-looking data insights, and a complete suite of calculated KPIs and ratios, ForwardAI customers can turn client intake and risk assessment into only three quick steps.
We look forward to continuing to innovate, deliver better solutions to lenders, and give back to the local community here in British Columbia and North America as we continue to grow and innovate small business technology.