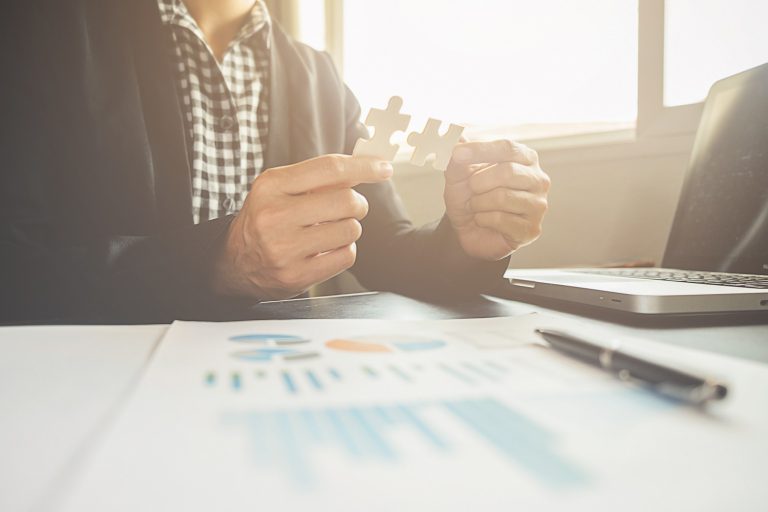 In this day and age, being a financial advisor isn't easy.
Environmental change, new regulations, volatile markets, geopolitics, economic turndown, and evolving technology trends are just some of the challenges financial advisors are facing everywhere.
A certified financial advisor has to wear many hats, from an asset manager to a financial consultant to even a psychologist, to direct the energy of challenges towards positive growth. In fact, how smartly you face and overcome these challenges is what can make it or break it for your career as a financial expert.
Have a gander at some of the most common problems with you as a financial planner and some advice on how you can successfully steer through the roadblocks and work toward growing your business, gaining maximum revenue, and establishing yourself as a trustable advisor.
Understanding and Managing Client's Expectations
Your financial advisory service is nothing without your clients. Despite this indisputable fact, some advisors don't give special attention to their client's true wants and needs. Your clients may have different expectations related to creating financial goals, keeping proper financial records, and getting a regular update on investments and financial plans. You need to understand your clients' physiological stimuli that cause them to buy your service.
Here are a few ways you can work on managing your client's expectations:
Openly discuss possible solutions to a problem.
Show them how you can add value to the various financial equations.
Collect direct feedback about their needs and priorities.
Educate them on their options of investing thorough highly digestible content.
Instead of pushing your agenda, listen to their goals, values, and concerns.
Give your communication a personalized, relevant and actionable touch.
Keep your client's best interests your top priority.
Building Your Own Powerful Personal Brand
In a competitive market where a sheer number of people who call themselves "financial experts", robo-advisors handling the construction and maintenance, big-name firms are just a few clicks away and the proliferation of information on the internet is constantly growing, how do you stand out from the crowd and get others to notice you more?
You need to work on creating a unique value proposition that will help you make your service attractive. For that, you need to define which clients can benefit from your advisory services, how your financial solutions are impacting the client's business, and why other business owners choose you instead of a competitor.
Besides, walk them through the most appropriate business strategy based on their financial status. You should explain what is affecting their business' finances and what they should do to improve it.
Here are some important steps that can help you build a powerful financial advisor personal brand:
Know your clients – what are their needs, pains and priorities, and how you can help?
Create a clear value proposition – what advisory services you can offer? Are your services relevant to your clients'? Is your message realistic?
Define your brand style
Develop and maintain a voice and tone of your brand.
Create an appealing website and memorable logo.
Participate in online communities and groups.
Stay active on social media platforms.
Share valuable content that educate, inform, engage and surprise your clients.
Add value by helping your clients solve problems, fear, and concerns about finances from your unique perspective.
Help your clients during challenging times.
Exercise emotional intelligence

Share great business and finance stories.
Adopt an anti-selling mind-set.
Use humor, compassion, and empathy.
Ask them about their family and personal life.
Be honest, authentic and empathetic.
Create positive emotions by providing a sense of trust, safety and being cared for.
Increasing revenue and profits
Low revenue and profits is another big challenge for financial advisors today. Typically, clients need to counsel various industry-explicit experts to get a better idea about their financial health. From financial planning to risk management, tax planning, investment planning and more, clients are having a thin time. By offering a variety of financial services to your clients, you not only set yourself as a better source for financial services but also grow your revenue and profits.
When you offer multiple services to your clients, they don't have to interact with a wide range of finance professionals. It saves their time and provides you the opportunity to better serve your clients, ultimately, boost your wealth.
Here are some services that a financial advisor may offer to its clients to grow revenue and profits:
Risk management
Insurance planning
Emergency fund management
Investment planning
Portfolio management
Debt management
Tax planning
Budget forecasting
Small business planning
Retaining Clients and Keeping Them Happy 
You can't buy loyalty, but you can reward it. If you fail to retain your clients, you'll be losing your business eventually.
Believe it or not, retaining your clients is a key aspect of your financial advisory profession. Undoubtedly, converting your prospects to clients is a challenging task, but your efforts can pay off if you focus on the ultimate goal – retention.
Loyal clients are your biggest business assets. So, it's vital to create a client retention strategy to keep your existing clients engaged and happy.
Here are a few top client retention tips you can follow to inspire loyalty:
Work on identifying your niche market and sharing your values.
Spend enough time to build a strong relationship with your existing clients.
Be transparent and honest.
Regularly stay in touch with them – through email, phone call, reminder card, or weekly or monthly newsletter.
Leverage client feedback surveys.
Develop a frequent communication calendar.
Surprise and delight your clients.
Hindering Technology Adoption
Technology has transformed the finance industry significantly throughout the past couple of decades. Fintech technologies like big data automation, AI, blockchain ledger, and machine learning that makes the job of financial experts easier, more efficient, and more effective for their clients.
There are myriad of underlying reasons why many financial professionals are so resistant to technology like lack urgency, widening generation gap, client training, legacy technology, technology Illiteracy, and cybersecurity concerns.
Financial advisors must adopt new technology to improve operations, remain competitive, expand flexibility, cut costs, serve clients faster, retain clients, improve decisions, and forge a strong client relationship.
Here are few latest technology that advisors should embrace to become a financial expert of the future:
Could-based accounting to access financial data anytime and from anywhere.
Blockchain to record financial transactions.
Integration of accounting software solutions.
AI-powered cash flow forecasting and management software to make smarter financial decisions.
Robotic software to reduce operational costs by automating repetitive tasks.
Advanced mobile apps to access data and record transactions.
Financial planning and wealth management technology.
Auto lending and loan origination software to process and approve loan faster.
CRM software to manage your interaction with current and potential clients.
Portfolio and document management software.
Email marketing automation software.
Risk assessment software.
Final Thoughts
To survive in a competitive world and keep ahead of the competition, it's more important than ever for advisors to understand and overcome the above challenges. Those who can successfully manage their clients' expectations and grow their businesses can improve retention and bottom line.
Image Via  FreePik