4 Tips on How to Offer Cash Flow Advisory to Clients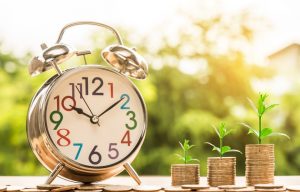 If you're looking to grow and diversify your accounting business, adding cash flow advisory service to your financial toolkit can be a game-changing alternative.
Cash flow is the lifeblood of a business. That is pretty well-establish in the entrepreneurial scene, but there are still many gaps in understanding and managing cash flow.
Poor cash flow is one of the biggest reasons why half of all small businesses don't survive past the 5th year. Nearly 2 in 3 (64%) of small business owners in Canada were cash flow negative in October 2019, according to recent stats shared by Intuit.
The concern and fear about money flowing out of business faster than coming in can keep thousands of business owners, CEOs, and managers awake at night.
What are the biggest factors impacting cash flow? Why is it challenging for small business owners to maintain a positive cash flow? And what can accounting professionals do to solve help small businesses' cash flow problems?  
You heard it 100 times before, but cash is still king. Providing a futuristic and reliable cash flow forecasting service will not only make you a trusted advisor to small businesses in areas other than tax preparation and bookkeeping, but may also help you take your accounting business to the next level.
Who are your ideal clients? What cash flow pain points worry them most? How do you even approach them about cash flow advisory? Here are 4 tips to help you figure most of that out.
Identify Clients in Need
Pitching ideas to the right audience is essential for them to fly and the same applies to cash flow advisory. Likely, the right clients are already in your current client base, meaning that you can tap on the opportunity right away. A good approach when screening through current clients is to divide them into subsets so you can clearly target the ones that are more likely to convert. You can do that by assigning them to each of these three groups:
Group 1 – Hot
Have asked you directly for help with cash flow managing and forecasting.
Are growing too fast and need guidance to remain cash flow positive.
Have recently encountered a cash flow problem and looking for a solution in urgent.
Are in seasonal businesses and looking for an accurate cash flow forecast.
Group 2 – Warm
Want to see the impacts of different situations and investments on their future cash flow position. (i.e. Purchasing new inventory, launching new products or hiring new employees).
Have poor cash flow and are seeking financing.
Are struggling with common cash flow-related symptoms such as disorganized books, bad debts, out-of-sync-credit terms, lack of cash flow forecasting, etc.
Are looking to sell their businesses in the future and want to improve their cash flow before working with buyers.
Group 3 – Cold
Pretty much any client that doesn't fit in the previous groups for the time being. It's important to keep monitoring and considering them for the future as their circumstances might change.
Educate Your Clients and Understand Their Needs
As a financial advisor, you have the superpower to bring the numbers to life and provide advice to solve a client's cash flow crisis. Equipped with great experience, advanced tools, and intelligent skills, accountants can offer a vital lifeline.
Actually, your ideal clients aren't always aware that SME cash flow advisory is even a thing.
If you want to bring out the best of your cash flow service, it important to take a step backward and educate your clients about what is cash flow forecasting and why it's important for their businesses. Moreover, try to know what the main causes of their poor cash flow are and how to fix them. Make sure your clients:
Can see their daily, weekly, and monthly cash forecast and plan their income and expense accordingly.
Have enough money every month for various financial expenses.
Have the cash to reinvest back into their business.
Can concentrate on what's important for their business – whether it's marketing their products, purchasing new items or speaking at conferences.
Don't live with stress and anxiety that cause health issues.
Enhance Your Advisory Conversation
Cash flow is businesses' lifeblood and driving force. Therefore, it should be a central focus of your advisory conversation when offering cash flow service to SMEs.
Make your service stand out from the competition by adding value to your cash flow conversations:
Share your accounting experience and the number of satisfied clients to build trust.
Whether if you prefer Facebook, LinkedIn, or Email, be available on different platforms so communication can happen on client's turf.
Ask good questions!
Show your reputation and credibility by creating full case studies, writing engaging blogs, sharing social media posts and client testimonials, and organizing events.
Implement ForwardAI To Automate Your Cash Flow Forecasting Services
Last but not least – supercharge your cash flow advisory services by introducing an automated way to create and monitor cash flow forecasts and analytics for free.
Let your clients know the different scalable intelligent cash flow forecasting features of the software such as accurate financial analytics, beautiful financial reports, intuitive future forecasting, multiple scenario analysis, and strategic advice & decision.
Build trust and confidence among your target clients by letting them know how this tool helps them see their financial future and avoid common cash issues.
Let your clients know how ForwardAI helps accountants and SMEs:
Saving time and energy by building a cash flow forecast in minutes
Helping them to make smarter financial decisions by seeing the impact of different situations on their future cash position
Allowing them to monitor and track cash position through interactive Cash Position Calendar and chart.
Benefit from daily, weekly, and monthly automated cash flow forecasting to improve your clients' financial health. No endless spreadsheets, no irrelevant messy data, simply project your clients' cash flow in clear, insightful ways and create custom scenario Analysis to plan ahead and provide value-driven advice for clients' sustainable growth.
Sign Up for FREE and take control of your cash flow.
The information in this article is not financial advice and does not replace the expertise that comes from working with an accountant, bookkeeper or financial professional.
Image via Pexels