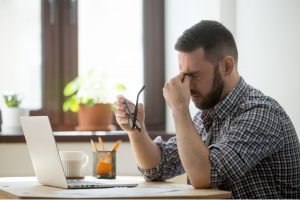 Life is always full of surprises. You never know what is going to happen tomorrow that will change your life or business forever. If you're struggling to make payments on one or more of your small business loans due to a drop in revenues or higher than usual expenses related to coronavirus outbreak, it's best to take action immediately before procrastination kills your motivation.
There will be inevitable consequences of COVID-19, which may mold the future of small businesses. Adopting a proactive approach is vital to take control of your money and reduce financial stress.
Sometimes the situations are complicated, and the solutions are simple. If you had to take out a loan to kick start or grow your small business and you have every intention of paying it back, but a few unexpected challenges causing you to miss a payment, don't panic. Here are some of the many smart ways you can keep your lender satisfied and cash flow pumping around your business.
Communicate With Your Lenders
Your lenders may not like surprises. So, if you have an upcoming payment that you can't afford, it's essential to reach out and talk to your lender. They might understand the urgency of your request in this unprecedented time, whether it's changing due dates, extending terms, lowering the interest rate, or deferring payments until your business back on track.
For example, there are many banks in the USA such as Bank of America, PNC Bank, Ally Bank, that are offering payment forbearance with late fee forgiveness and repayment flexibility for small businesses impacted by the current crisis.
Don't be shy with the lender and see what help they're willing to provide. It doesn't hurt to ask, and you might be astounded with their compassion.
Consider Short-Term Financing
Getting a loan to pay off another loan may sound weird, but it becomes necessary when you need immediate cash to keep your business running until other forms of small business assistance come through.
If you're finding yourself unable to pay back your loan payments, discover whether your business is capable of securing any of the following types of small business loans.
SBA loans like Paycheck Protection Program Loans (PPP) and Economic Injury Disaster Loan Assistance Program (EIDL). The former can provide a forgivable amount to help you fund payroll, healthcare, rent, and mortgage while the latter helps you cover essential day-to-day expenses and debt payments.
Business Credit Cards are another prominent short-term financing option that provides you with the flexibility to use the money for a variety of expenses such as equipment, supplies, inventory, and more. Plus, you can make necessary loan payments on your credit card and earn cashback and other rewards on your purchases.
Use Business Line of Credit to finance ongoing expenses, cover working capital gaps, protect against emergencies, purchase inventory & equipment and a lot more.
Increase Your Cash Flow
Boosting your cash flow during this extraordinary time seems difficult, but it's not impossible. A faster flow of cash can reduce your borrowings seamlessly while help you grow funds for growth and expansion of your business.
To achieve positive cash flow, it's vital to monitor, analyze, forecast, and manage it. Consider areas where you can grow sales and cut spending in a crisis. With several financial technologies and an innovative range of digital cash flow forecasting and managing software at your disposal, there are endless possibilities for boosting your cash flow.
Don't Give Up Hope
You're not alone, the global outbreak has affected the farthest reaches of the world. If you can't make your small business loans payment, keep trying, trust yourself, and don't give up.
Today, there's an enormous amount of financial aid available for small businesses throughout the nation. Banks, alternative lenders, and other financial institutions have been helping business owners by lowering loan requirements, renegotiating loan payments, forgiving partial or full loan amount, and more.
There is always a way out, all you have to do is take it. Feel and pride in yourself, especially in times of difficulty, so you can survive your business against all odds.
Image Via FreePik