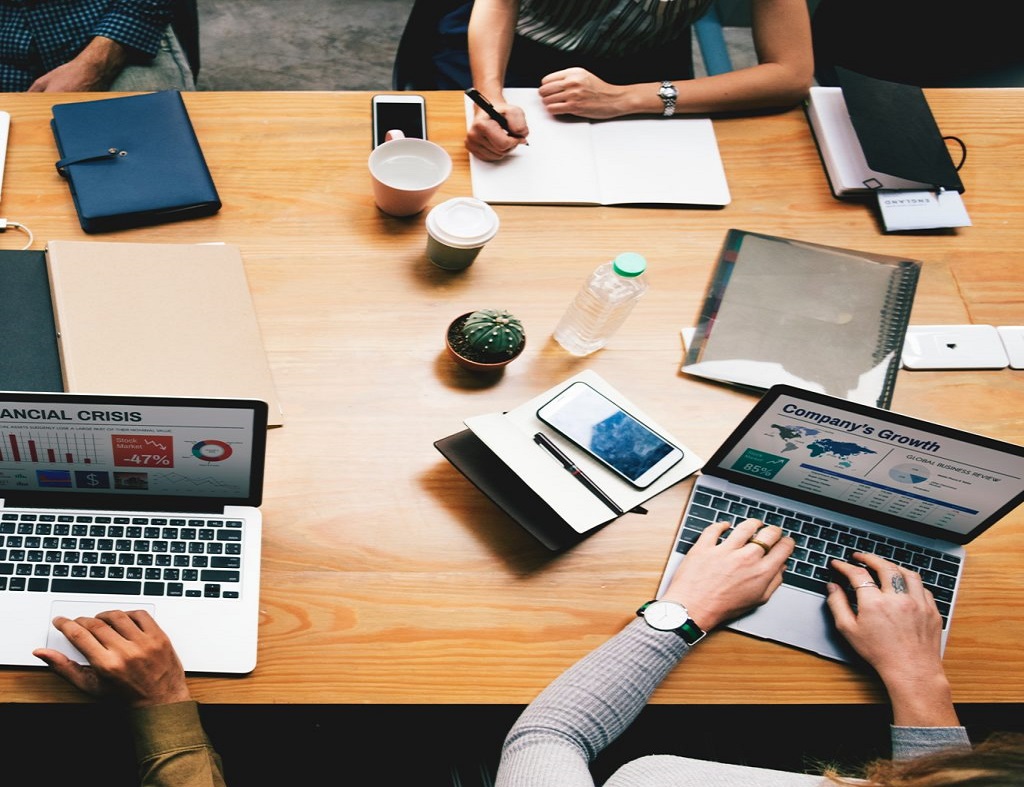 Technology is transforming the landscape of small business accounting. Empowered by the automation and innovation fueled by artificial intelligence (AI), the cloud and blockchain — now, more than ever, accountants are expanding their roles as business advocates and advisors.
It's a trend backed by a 2016 study by the International Federation of Accountants (IFAC), which found that 41% of entrepreneurs believed accountants were their most trusted advisor — nearly double that of the 21% for other business consultants.
Many of the accountants advising the small to medium-sized businesses (SMEs) are small to medium-sized practices (SMPs) themselves. What kind of help do SMEs need? One of the main areas driving demand for advisory services is cash flow consulting.
Cash flow consulting in the real world
Here's a real-world account of how SMP, Lucid Advisory & Finance, helped SaaS help desk software provider Groove find its rhythm with cash flow forecasting, budgeting and everything else.
Lucid Advisory & Finance
Lucid Advisory & Finance founding partner, Nick Bird, has discovered that helping businesses better understand the basics of cash flow and cash flow forecasting (through cash flow consulting) is having a huge impact on the startup, SaaS and crypto companies his firm serves.
"When we first meet with a client, we ask them, 'Where do you want to be in five years?" he explains. It may seem like a broad question, but the answers are quite telling.
"If you don't know where you want to go, it's really hard to make a plan to get you there. Tracking your metrics, including cash flow, isn't just an abstract chore, it's a tool for better decision-making."
In fact, his favorite part of his job is seeing his clients flourish, make well-informed decisions and grow their business.
According to Bird, once business businesses start looking at their cash flow and financial metrics more carefully, they also gain:
Confidence — Through better, more informed decisions.
Accountability — By comparing performance to projections.
Peace of mind — Knowing that they've taken greater control of their financial health.
Read more: Cash flow 101 — the basics
How cash flow consulting works
As part of the cash flow consulting process, financial professionals like the team at Lucid will review a business' cash flow statement on a routine basis. The time period, like holding monthly recaps, depends on the specific needs of each business.
If a business doesn't have a cash flow statement, their advisors will either use accounting software to create a basic statement or take advantage of integrated solutions, like ForwardAI . 
By reviewing cash flow statements on a regular basis, companies are able to see how the cash flows in and out of their businesses in terms of day-to-day revenue and expenses, as well as capital investments and borrowing activities.
What businesses can learn 
Through this process, a business can pinpoint when most of their regular bills and responsibilities, like payroll, hit the books — in comparison to when the bursts of revenue come in. For example, for an SaaS company, this would be when the subscription fees are processed.
Knowing this cadence helps a business be more precise in knowing when their cash reserves are highest and lowest. Over time, these patterns are used to create cash flow forecasts that serve as performance benchmarks.
How cash flow informs decision-making
As metrics change and there's a drop, the monitoring helps provide insight into where the problems may lie. Conversely, if things hold steady or improve, a business can take confidence in knowing they're on the right track.
They can also use this information to plan their next steps. Is it time to hire new staff? Develop a new product? Raise prices? All of these decisions are affected by cash flow, which means the more you know, the better decisions you make.
More tips: How to read a cash flow statement 
Case study: helping Groove chart an even course
When Bird first met, Groove founder and CEO, Alex Turnbull in 2016, Turnbull was like most startup CEOs. He was hyper-focused on his product. Yes, he checked the business' banking account. But, he didn't track any key performance indicators (KPIs) and he certainly hadn't been spending the few hours reserved for eating and sleeping for keeping the books.
It's a scenario that's all too normal. It's not a criticism of entrepreneurs. Starting your own business is HARD. Unless you've been through it before — most businesses, even the high-tech ones, don't always realize how vitally important cash flow management and cash flow consulting really are.
A breakthrough in the form of a trusted advisor
Because they're busy getting their businesses off the ground, concepts like working capital or debt-to-equity ratio aren't always top of mind for business owners. While everyone wants to avoid a cash flow crisis, no one is building a damn or even watching the water to see if there's impending doom.
"Alex is a bootstrapper. He'd put a ton of sweat equity into his business. He's also an amazing marketer and the Groove blog is one of the best SaaS startup blogs I've ever read. But, he wasn't an accountant and there's nothing wrong with that." says Bird.
Baby steps…
Once Bird and Turnbull discussed Groove's needs and goals, Lucid got things rolling by creating a one-year budget and, in time, a three-year budget.
In conjunction with the long-term forecasts, Bird and Turnbull meet monthly to go over Groove's financials. A typical agenda, looks a little something like this, with reviews of:
Previous action items
Overall performance
Trends
Variances
Projections
Staffing
Grown-up questions
By answering questions, like the ones below, Lucid helps Groove make more precise, data-driven decisions.
How quickly do you want to reach this goal? ("Now" is an acceptable answer. The question after that is, "Is this realistic?")
What resources do you have right now — and what will you have in a few months?
What level of cash in the bank are you comfortable with?
How is the business performing compared to this time last year?
What options are available if the detestable Mr. Murphy and his famous law make an appearance?
Big picture thinking
"The awesome part of doing this is that we were able to help Groove manage their cash flow so efficiently, they could hire as quickly as needed to get the next update up as quickly as possible," says Bird, genuinely excited about the results. (There's really something to be said about having a passion for what you do.)
Turnbull concludes, "I'll admit. I approached asking for help with cash flow and financial management with about as much enthusiasm as dental work. Thankfully, I met the right team. Now, when Nick gets me to open my mouth, it's always for the greater good of my business. The only pain is a few really bad jokes now and then."
"In all seriousness, the process has been transformative. There's truth to the adage that says it's better to work smarter than harder. I sleep better at night knowing there are no financial monsters hiding in my closet."
Real-life cash flow stories matter
At ForwardAI, we believe that businesses should be empowered with the best tools to give them insights into their cash flow and manage their overall financial health. It's also why we offer our cash flow forecasting and risk scoring free of charge.
Whether it's the businesses themselves or the accountants and bookkeepers who serve them, we make it easy to look at your finances, without looking away in frustration.
Want your cash flow story to be told? Tell us here. We're looking for real-world cash flow management and funding stories from businesses and the professionals who advise them. 
Thank you
In closing, we'd like to personally thank Lucid and Groove for sharing their cash flow consulting story. Their experience truly shows how an openness from both sides yields a much greater good.
Bonus content:
The untold stories of Nick Bird and Alex Turnbull
When everyone has their professional hats on, it's easy to forget the human side of what we do. Here's a little about Nick Bird that most people may not know: He's one of seven children. He lived in Brazil and speaks Portuguese and is a single father to two children.
When Alex Turnbull isn't building startups, he's probably on a surfboard somewhere along the coast of Rhode Island. Alex and his wife have a dog named Honey Badger. There's no word on whether or not the pup can surf.
This story is being shared on an informational basis only. Every accounting firm and business has their own unique needs. Be your own success story by taking the time to find the right fit.
Image via Pexels.