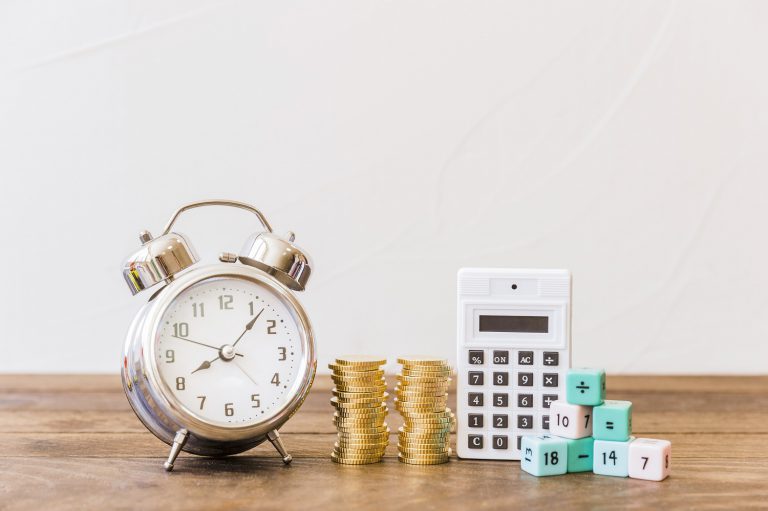 Do you need a small business loan?
Certain misinformation and notions are lurking online or you hear every day about small business financing that may discourage you from borrowing cash to run and grow your business.
These myths aren't necessarily all true.
Likewise, there are some folklores about small business lending that might motivate you to apply for a loan.
Some of these are myths as well.
Whether you're an aspiring entrepreneur who requires money to purchase office space or inventory or an experienced business owner looking for extra working capital to boost investment or grow your company, ignoring facts can make your small business loan process intimidating, complicated, and downright scary.
In this blog post, we will help you separate fact from fiction and bust a few of the biggest misconceptions you might have about small business lending.
Myth: Your New Business Doesn't Qualify For a Loan
Fact: 
No matter what your small business financing needs are, getting a loan for your start-up is extremely difficult. You must have a strong financial track record and credit history to secure loans. However, it's not true and a brand-new business can also qualify for small business financing. Seeking funding from venture capitalists, angel investors, crowdfunding and the SBA microloan program are some of the many popular options to get your business off the ground.
The banking and finance landscape changed significantly over the last 10 years and how lenders accessed capital that time doesn't apply anymore. Because of the changes in the financial industry inclining intensely towards an increasingly virtual experience, nowadays more and more lenders are specifically offering startup loans that require little or no business credit history to qualify.
Though you may face less favorable interest rates than an established business, you do have the chance of getting the funds to support your start-up. Before choosing a small business lender, identify your need, do your homework, and reach out and discuss the loan requirements with your lender. Research and compare lenders to find out who wants to be your companion in your entrepreneurial journey.
Myth: The Bank is your only or Best Option
Fact: 
Traditional bank loans may have lower interest rates and predictable monthly payments but lengthy paperwork and longer wait time too. Moreover, banks prefer to provide loans to established businesses that already have revenue and stable growth. So, if you're a startup, have a low credit score, or limited revenue, a bank is possibly not your best choice.
It's not the bank but your financing needs that matter when applying for a small business loan – what is your business type, what is your industry, what is your current business revenue, and what amount of money you need to borrow. All entrepreneurs need to research and compare various lenders and choose one that best fits your needs.
Since American banks have tightened up their lending standards in recent years and made it increasingly difficult for small business owners to secure funding, many alternative lenders have come on to the market to cater to demand. There are a lot of online lenders to consider, plus options such as crowdfunding sites, peer-to-peer lenders, and local community banks.
Myth: You Must Have Perfect Credit Score to Get a Loan
Fact: 
This is one of the most common and outdated myths out there – that small business owners must have a good credit history to qualify for a loan. Although a good credit score may improve your chances of securing a business loan, it's not the only element lenders take into account when providing loans to small businesses. They also consider cash flow, annual revenue, time in business, customer creditworthiness, growth figures, and more. Moreover, if they are offering a secured loan against some personal collateral, this can also increase the chances of a loan getting approved.
Besides, there are several online lending marketplaces, such as ForwardAI Predict, that helps you connect with multiple lenders who can offer bad credit loans to small businesses. Furthermore, invoice financing and asset-based lending are the best kinds of loans if you've experienced some struggle paying your bills previously.
Myth: You Less Likely to be Approved If Ask for More Money
Fact: 
It's illogical to say that the more money you ask for, the worse your chances. You're not asking your friend to give you his/her favorite food but borrowing money that you'll repay, with interest, at regular intervals. The loan amount you ask for doesn't matter as long as you can pay off the principal amount plus interest.
Your lenders don't care much about the loan amount but who are the borrower and the appropriateness of the amount. They also consider collateral available and cash flow history and projection when reviewing your loan application. Don't be afraid to ask for the amount that you really need.
Myth: The Approval Process is too Complicated
Fact: 
Gone are the days when borrowers had to walk into their local community banks, submit endless documentation, and wait for months to get their loans approved. Today, several online or alternative funding companies are leveraging digital fintech technologies that streamline the entire process.
Nowadays, you can secure small business financing from the comfort of your home with just a few clicks on your phone or laptop. With the help of lending marketplace, you can complete your loan application for many lenders online within few hours and receive your funds in your accounts as little as 24 to 48 hours.
Final Thoughts
Securing a small business loan can be a challenging and time-consuming endeavor, but the process is only as complicated as you let it be. While these above factors play an important role in getting small business loans, it is not the only thing considered when making approval decisions. Depending on the lender, many different things can affect your eligibility. So, it is vital to discuss your requirements with your lender and determine what works best for your small business.
Image via  FreePik