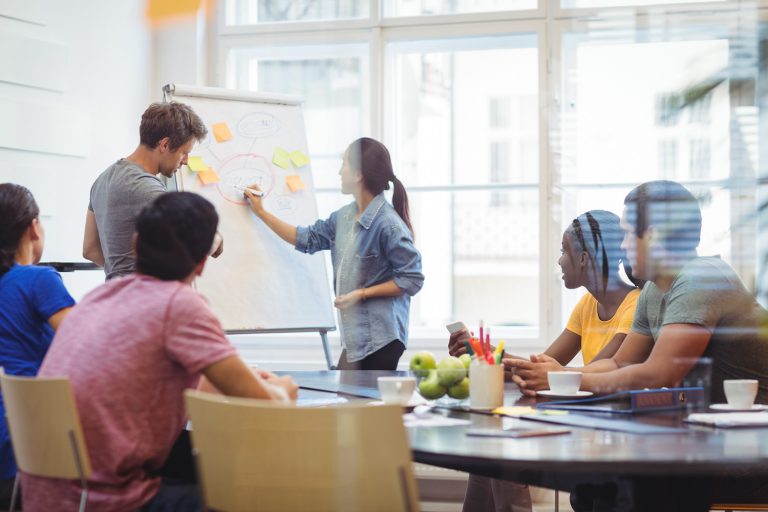 Nobody ever predicted a pandemic of this proportion that would change our lives and work culture forever. The effect of this outbreak is having a profound and serious impact on businesses all over the world and the global economy is already facing an economic turndown worse than the great depression.
Business owners who have experience surviving their businesses during such hardships/crisis in the past are adopting different strategies to mitigate financial risks that could certainly come handy. If your business has never experienced such an economic downturn, it doesn't mean you have to face this economic crisis alone.
Though your business is affected by the novel coronavirus, it's not the only statistic to measure your company's current performance. A single metric can't reveal much insight and you require a thorough analysis and examine several statistics together to get a clear picture of your business' ability to run and survive in challenging times.
Consumer Behaviour Trends                                    
COVID-19 has changed consumer's attitudes, behaviors, and purchasing & spending habits around the world. It is important to look at and track consumer behavior trends to know how these can impact your small business during and post-pandemic and take necessary steps to overcome these obstacles for business success.
Purchasing Patterns: 
Due to this unprecedented time, shopping behaviors are evolving. Consumers only buying local, what they really need, avoiding going to the market, and embracing digital eCommerce.
Through behavioral data analysis amid and post-pandemic, you can extract deeper consumer information and present a more personalized experience to your customers.
Consumer Confidence: 
COVID-19 has adversely affected consumer confidence. Income changes, leisure time, and stay-at-home orders are immensely influencing attitudes and behaviors of the consumers.
When consumer confidence is low, they spend less and feel more financially unstable. This metric can be an indicator of the estimated demand for your products now and in the future.
Consumer Spending: 
With new strict social distancing measures & restrictions, spending is down across all the industries. Moreover, as companies laying off employees and dramatic unemployment hitting people of all ages, consumers are left with lower disposable income, which is hurting the entire economy.
Consumer spending is one of the most important driving forces for your business' growth and provides you valuable insights about your products and services, so it's vital that you measure and track it both during normal and hard times.
Your Business' Financial Performance Indicators
Along with regional and global consumer behavior trends, you need to track and improve certain financial metrics to become financially independent in this harsh and weird time.
Cash Flow: 
It's essential to monitor and analyze cash flow that's coming in and out of your business each month, week, or day in challenging times. This KPI reveals how well your company generates cash to pay its obligations and fund its operating expenses.
If you fail to manage your cash flow now, you will most likely not survive later. It's always a great idea to leverage technology, improve your accounts receivable, delay your payables, and, if needed, consider adequate small business financing to manage your small business' cash flow.
Sales Revenue: 
It's undeniably one of the most important financial metrics because it measures your business's ability to increase revenue over a fixed period of time.
Selling, in itself, is difficult and selling in a difficult environment can be a nightmare. If you're successful in just maintaining your total sales or let alone increasing it, you can survive your business in a tough economy. On the contrary, if your sales are down, you have to update your strategies to maximize sales.
Net Profit Margin: 
It is a profitability metric used to calculate the percentage of profit a company earned from its total revenue. It is the percentage of revenue remaining after all expenses have been deducted from total revenue.
Tracking Net Profit Margin during a recession is a great way to predict how much actual profit you made on sales after deducting all expenses. You can also measure whether your income exceeds the costs of running a business.
Unpaid Invoices: 
Tracking and monitoring your unpaid invoices is the first step in improving the way you manage it. Not receiving payments on time can be a huge setback for your business. If you've been struggling with any aspect of your business accounts receivable process, tracking and following some best practices to make invoicing easier will help. An ideal invoicing system helps you in a myriad of ways, from getting paid faster and sending invoices quicker to tracking cash flow and improving security.
Other Business Metrics
The secret of a successful business is not only bringing new customers but retaining existing customers too. If you want to run and survive your business in tough times, measuring customer loyalty with key customer retention metrics is crucial.
Customer Loyalty and Retention: 
Customer Retention Rate (CRR) is an ideal metric to start measuring your customer loyalty. It reflects the percentage of customers who remained loyal over a specific period of time. By lowering the prices, quickly shipping your products, providing better customer service, and offering loyalty programs, you can improve customer loyalty and retention in challenging times.
Employee Happiness:  
Pandemic has affected everyone including your employees. Always remember that a happy employee is a productive employee.
When times are tough and company layoffs are in the news every day, measuring this metric will help you keep your employees engaged, focused, and motivated and bring out the best of your business.
Digital Presence: 
COVID-19 proved how important it is to have a digital presence in your business. Though society is in its re-opening phase, the government's lockdown orders have taught us that we must adopt digital presence to survive with no little boot-traffic.
You need to figure out how you can leverage online platforms to sell and market your products and services. Remember, the future is online and you'll have to create a digital presence sooner or later to keep your business afloat and running.
While these business metrics let you improve your business' overall results during a crisis and help you make intelligent decisions, it's not that they will definitely or dramatically change your financial situation. Ensure you have a solid financial backbone and business plan so you can withstand any up and coming cash crisis.
Image Via  FreePik