Rising small business expectations and the evolving roles of financial service providers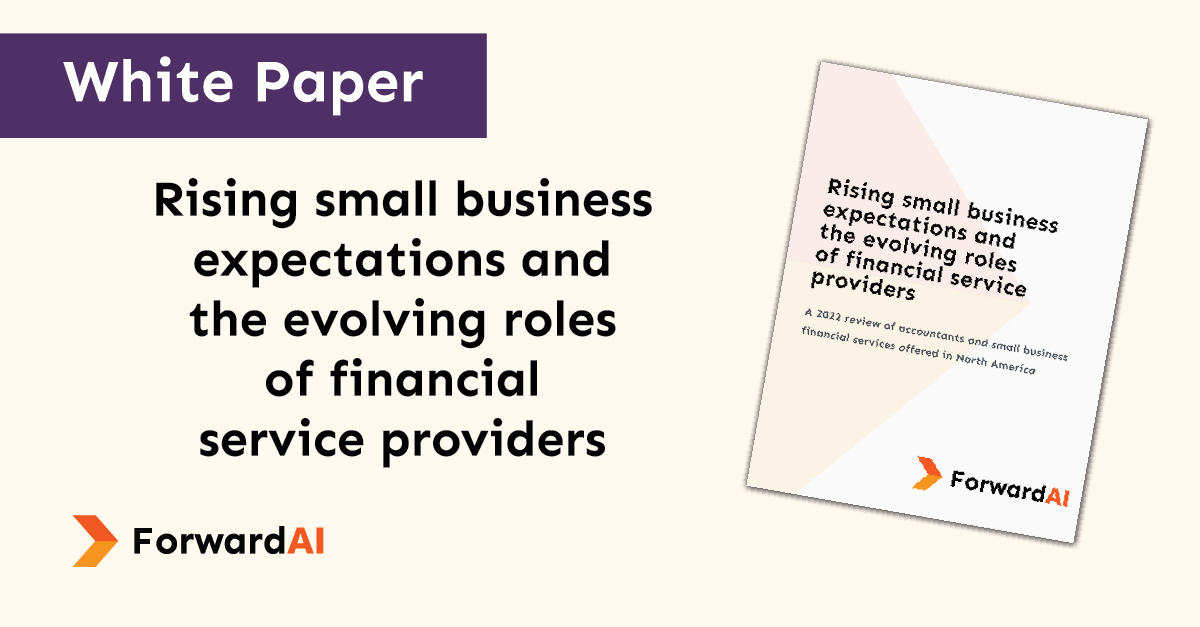 The "new normal" is here to stay.
Business owners are becoming accustomed to better products and services as consumers and are starting to expect the same from their business service providers. The question is, are business service providers adapting to meet the expectations?
In this report, ForwardAI is uncovering insights into the business service landscape across North America for the first time from 900+ respondents. Read on to learn how service providers are adapting, as well as advice on how to provide value-added service to stand out from the crowded market.
Key findings from our report:
Over half (52%) of business service providers provide neither funding advisory nor cash flow forecasting services – both crucial for a business's success
For bookkeepers and accountants that provide funding advisory, three in four (75%) also offer cash flow forecasting – the highest among all industries.
Technology adoption barriers, industry, company size, and geography affect what services are offered.