Introducing Modern Cash Flow Solutions to Small Business Clients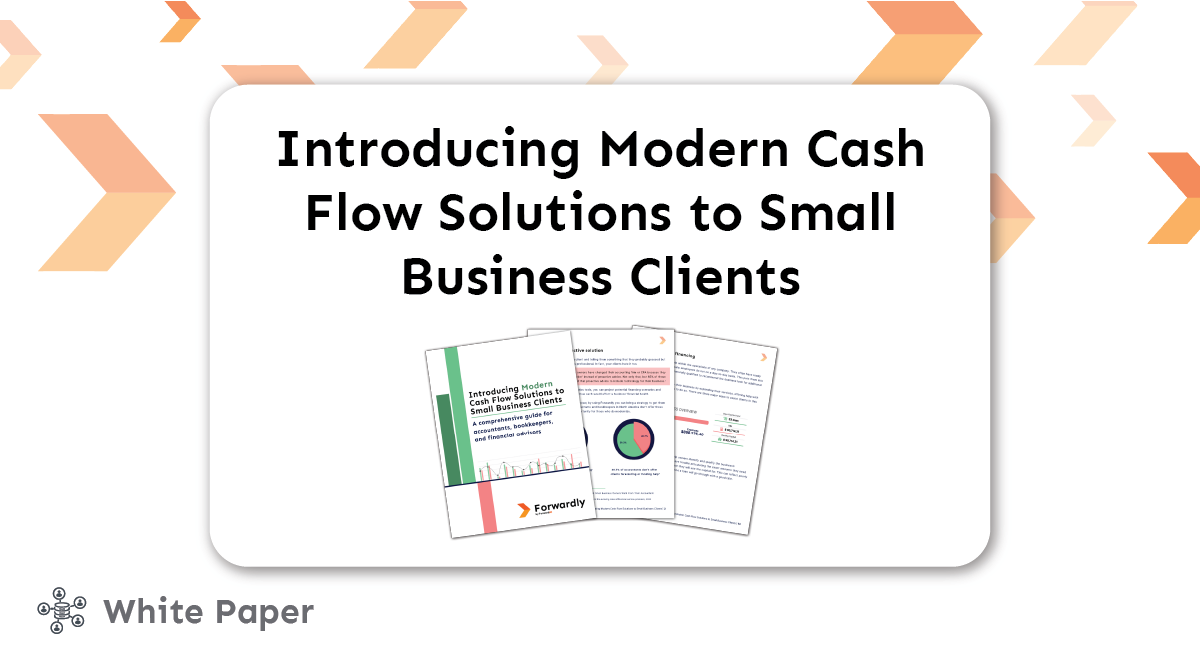 Read more in our comprehensive guide for accountants, bookkeepers, and financial advisors
Worried about the state of your small business clients' cash flow? Sick of time-intensive manual spreadsheet forecasting? Want more information on how to offer proactive help, instead of simply being the bearer of bad financial news?
Whether you need help with scenario forecasting and analysis or need advice on when to check in with your clients, we can give you some tips and tricks that will make your clients say, "Wow!".
In our annual comprehensive guide, we cover topics vital to keeping small business clients' cash flow healthy. Learn how to generate revenue with differentiated accounting services today.
Download to learn:
When to be proactive with small business clients

How to identify strengths, weaknesses, and risks in cash flow

What cash flow projections can directly support a small business

The types of loans available to SMEs and how you can bring it up with your client

Recommended ways to generate revenue for your business