US FinTech Awards 2022: ForwardAI shortlisted as a finalist for the Accounting Tech and LendTech of the Year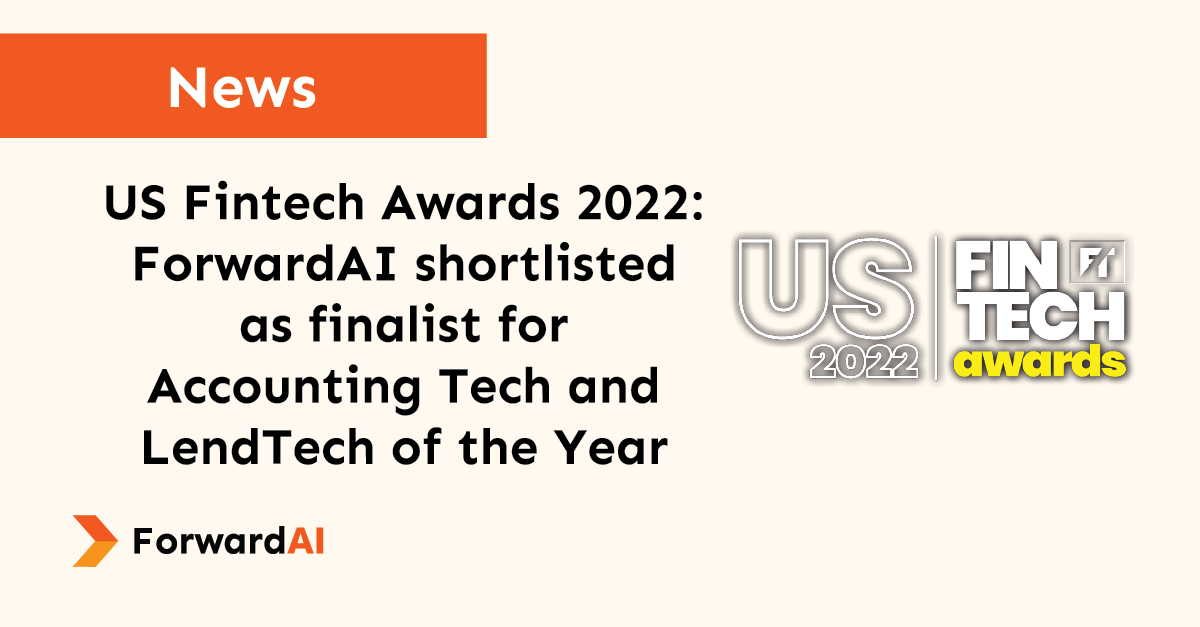 ForwardAI is delighted to announce that we have been shortlisted as a finalist for both the Accounting Tech of the Year and the LendTech of the Year 2022 in the US FinTech Awards presented by FinTech Intel – a global market intelligence platform for financial services technology. These awards were designed to recognize and celebrate the achievement and successes of the country's best and brightest, and ForwardAI is honored to receive this nomination among hundreds of applicants.
ForwardAI was founded to improve access to aggregated, financial, and business data for banks, lenders, and fintechs. By tackling pain points that lenders suffer when dealing with small business clients, ForwardAI is helping financial institutions of all sizes streamline their operations and boost revenue by creating a more efficient underwriting process
This award is a testament to ForwardAI's team, which work tirelessly to improve our technology. We look forward to continuing to innovate and deliver the best solutions for our clients.
The US FinTech Awards 2022 awards ceremony will be broadcasted online on September 15th, 2022 at 4 PM Eastern Standard Time. Register to watch to stream for free today.
Register for US FinTech Awards 2022 awards ceremony