Meet the Team at Money20/20 USA 2022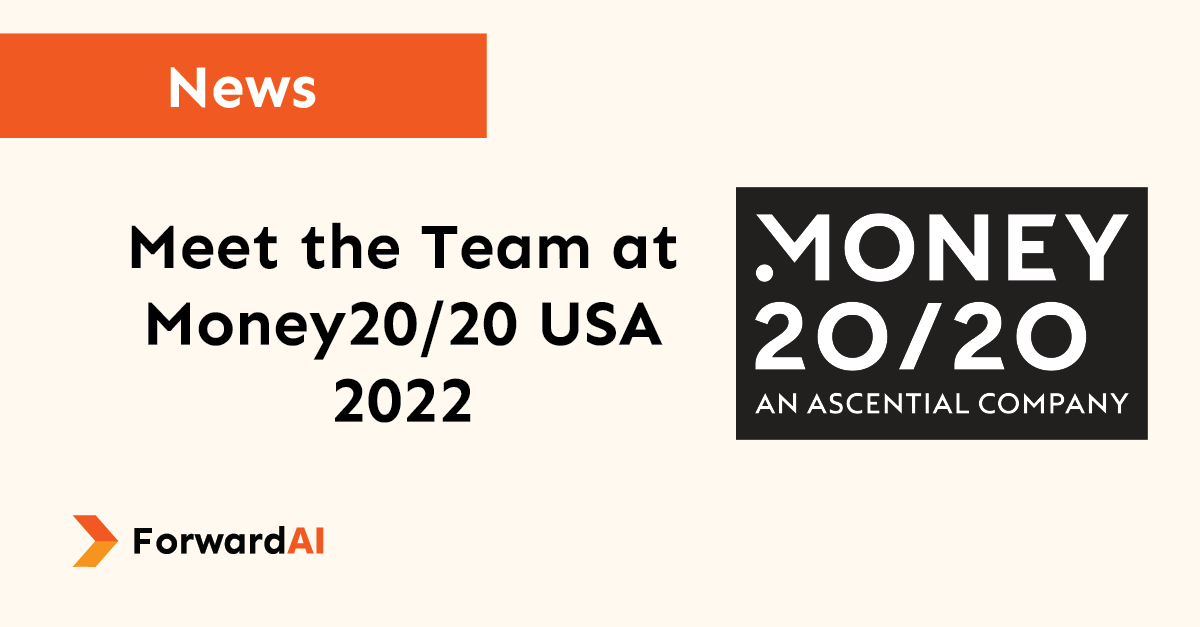 Visit booth 1245 on October 24-26, 2022
For the second year in a row, the ForwardAI team will be attending Money20/20 USA 2022 as a sponsor with a booth in Las Vegas. With over 8,000 people from over 2,800 companies, Money20/20 brings together experts and leaders in the financial industry from around the globe.
During the conference, attendees can visit booth 1245 to meet with our senior leadership team, including:
We are excited to reconnect with familiar faces and meet new people to share the benefits of our aggregated accounting API integration and client-facing cash flow management tool. Join us a booth 1245 to learn how to intake borrower data faster, make decisions on business loans more quickly, and identify potential fraud in only seconds.
Need a ticket? Use code FAI250 to get a discount when you purchase your pass online.

Book a meeting at Money20/20 USA 2022