ForwardAI Has Been Chosen as a Finalist for Banking Tech Awards USA 2023's Excellence in Tech Awards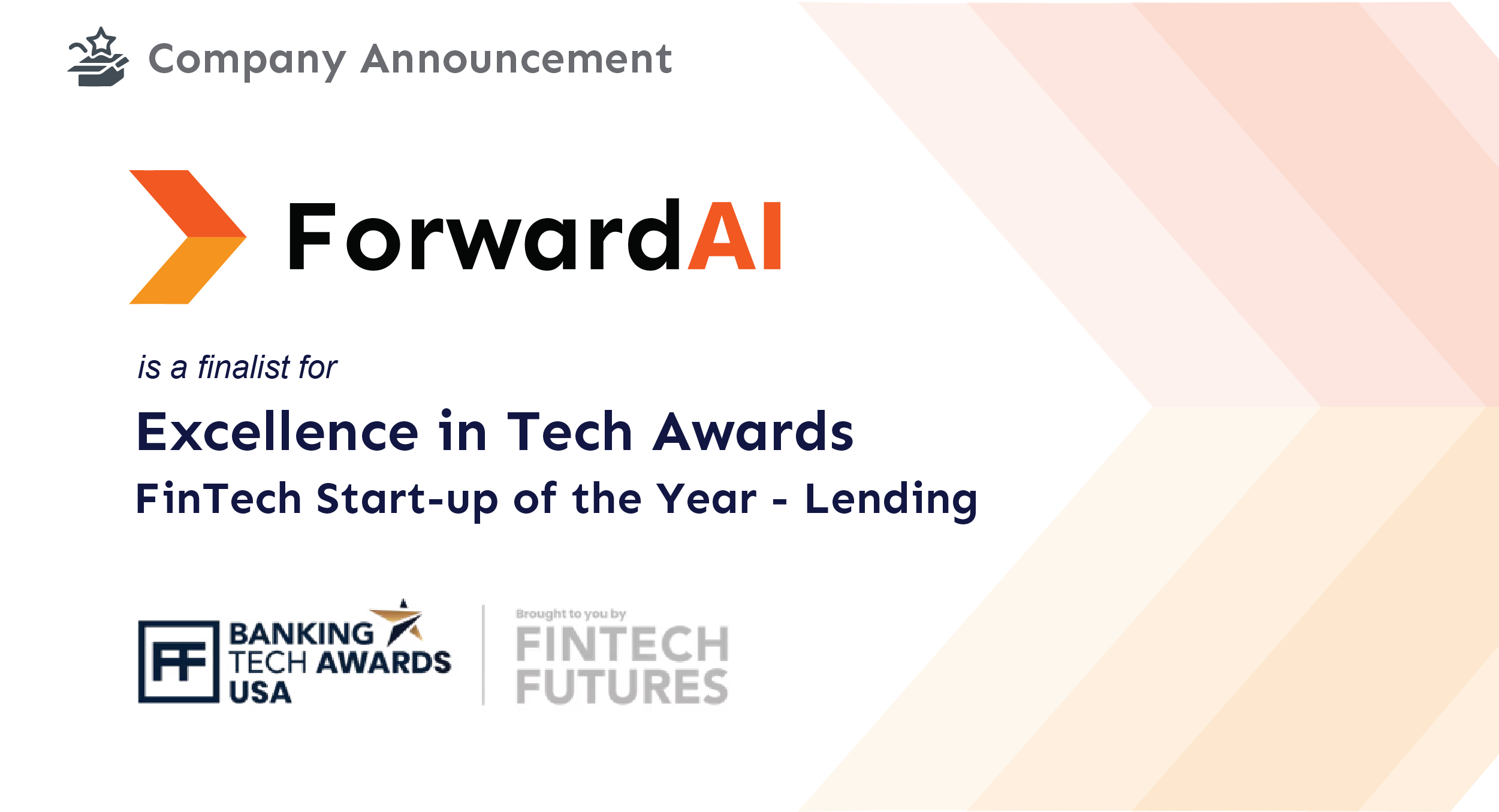 We have exciting news to kick off Q2! ForwardAI has been chosen as a finalist for the Excellence in Tech – FinTech Start-up of the Year – Lending at the Banking Tech Awards USA 2023 presented by FinTech Futures. The Banking Tech Awards  recognizes outstanding achievements and successes in the banking and fintech industry. We are honored to have been acknowledged as a finalist for our innovative and transformative approach to lending and recognized among these outstanding finalists.
At ForwardAI, we understand the importance of staying ahead of the curve and adapting to the ever-changing technology landscape. Stay tuned for some exciting updates from ForwardAI over 2023 as we further improve our products and launch some groundbreaking new features.