How ForwardAI supports small businesses and startups eager for innovation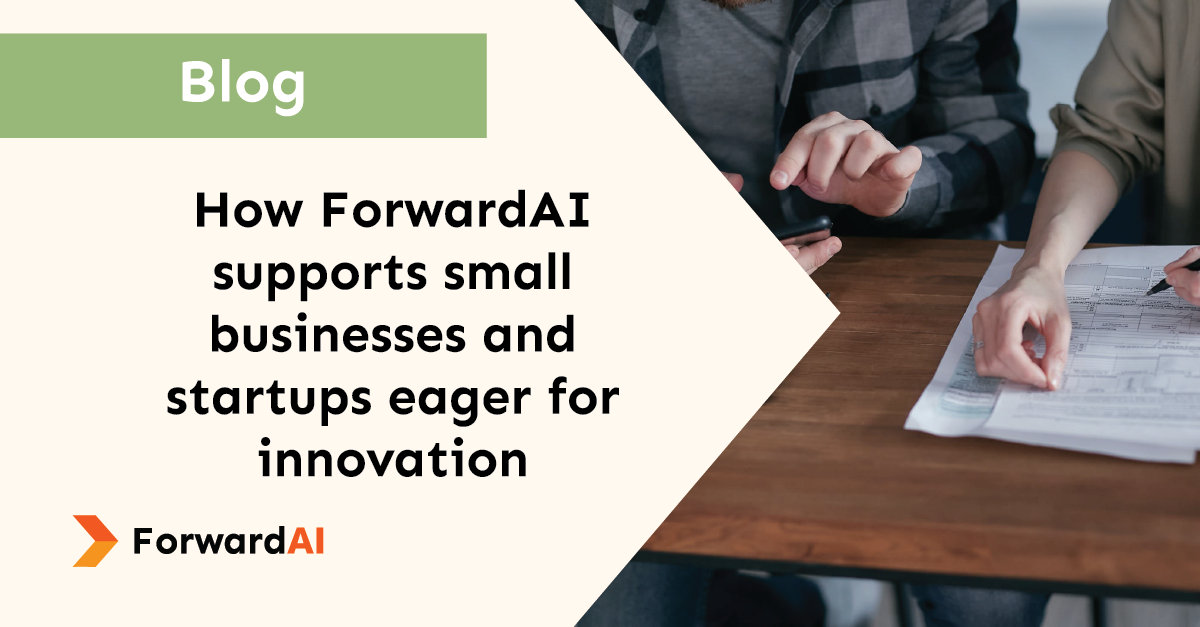 Small businesses are the backbone of our economy and constitute 99.9% of all businesses in the United States. At ForwardAI, we constantly deal with small businesses and their data and recognize the importance of helping them succeed through offering innovative new technology.
On June 27th, the International Micro, Small and Medium-sized Enterprises (MSME) Day, we wanted to take some time to reflect on why supporting small businesses is crucial to ForwardAI. With our flexible and complimentary startup pricing for our Precise API, we aim to better help small businesses worldwide overcome common hurdles.
Focus resources on development instead of counting down the days on a free trial
Small businesses and startups often face cash flow issues, and not everyone has the luxury to throw capital into a potential new technology, no matter how revolutionary it is. Some companies have invested significant resources into creating the processes and infrastructure that got the business running in the first place. Even when those existing data solutions aren't enough, changing can feel like starting over from scratch.
To overcome these potential obstacles, ForwardAI offers a small business-friendly pricing option to fintech startups based on small business data. Our startup pricing is our commitment to delivering our API solution free of charge for smaller companies and startups so that they can fully trial our technology and support their clients. The startup option provides connections to up to 25 companies for life, with limited access to large-scale development and support, and includes our onboarding and our partner portals. Together, we can create a seamless, best-in-class client experience.
Some companies offer a thirty-day trial, but we wanted to ensure that our customers get a proper chance to test-run our solutions and gain the confidence they need to fully migrate to our technology.
Old processes might still work, but not for much longer
For small businesses, change can be difficult when it comes to adopting new technology, especially when the current processes you use still work. However, better and more innovative technology becoming readily available, and there are many opportunities for small businesses to optimize the way they operate. For early technology adopters that realize the benefits, they are quickly gaining a competitive advantage against competitors that aren't utilizing more modern tools. Most small business owners understand the long-term benefits that new technology could bring to the table, and they need to act quickly in order to stay relevant in the market.
With the risk-averse attitude of small business owners, it's no surprise that the majority of them are still conservative when it comes to adopting new technology. However, the difference between legacy and new technology could be detrimental to how you serve your customers vs your competitors. That's why here at ForwardAI, we offer free startup pricing to make it as easy as possible for you to "test the waters." Our program provides streamlined access for small businesses and startups to try our proprietary products. Our solutions are easy to use and allow for revolutionary use cases.
See the growth your business deserves today
On International Micro, Small and Medium-sized Enterprises Day, ForwardAI wants to show our support to the community by giving back what we can. As a startup, we understand how difficult it can be to navigate unfamiliar grounds and adopt new technology. We want to help you thrive.
Our clients and users include small business lenders, working capital providers, accounting firms, freelance accountants, and small businesses in over 48 countries. They have seen immense success by integrating with ForwardAI's technology to build out their vision, and we want to help you achieve the same for your business.
Not sure where to get started? Contact our sales team or book a quick intro call to speak to our experts right away.