ForwardAI visits Fintech Nexus USA 2022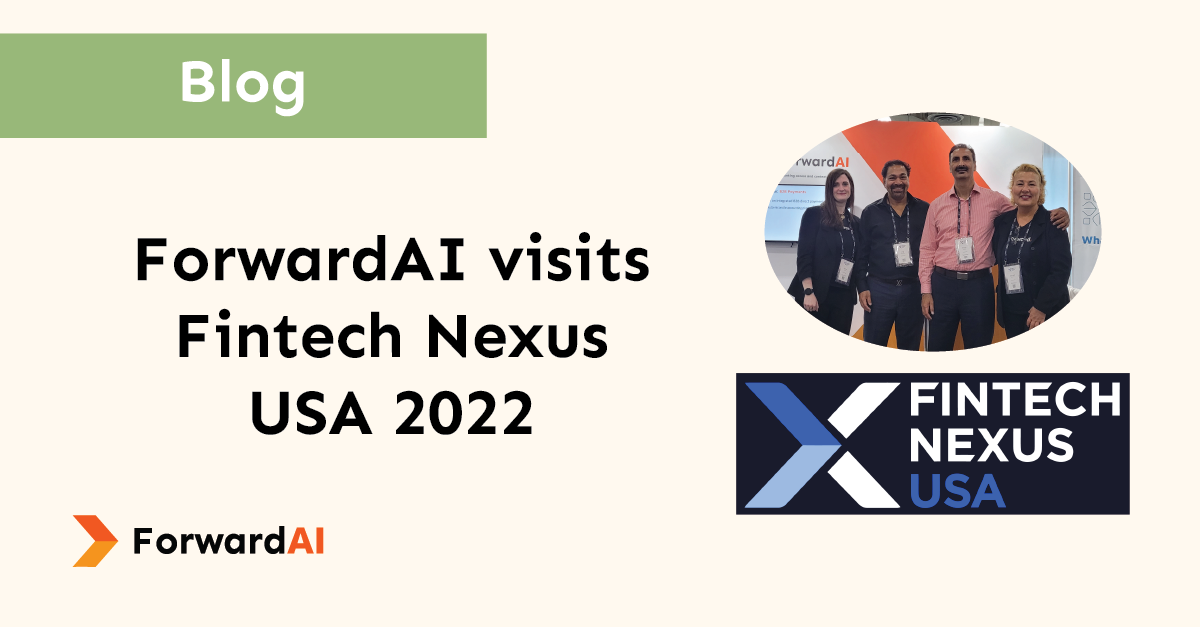 After a long wait, conferences and tradeshows are finally returning in person! This year, ForwardAI is thrilled to be a sponsor at Fintech Nexus USA 2022 – one of North America's leading events for innovation in financial services (previously LendIt Fintech USA). Check out some of these amazing pictures from the event:
Partnering with Caliber Corporate Advisors, Grasshopper Bank, and The Financial Revolutionist, ForwardAI hosted Fin & Juice – a Happy Hour event for fintech, lenders & financial service executives at Death Ave in NYC. We had a great turnout, and all of our guests enjoyed a good time before the official kick-off of the conference.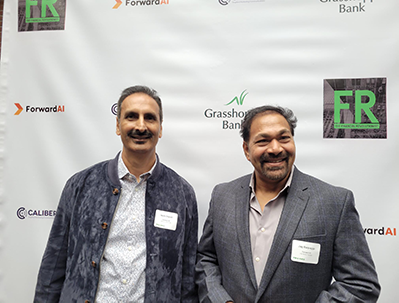 ForwardAI CEO Nick Chandi and CIO Jag Barpagga at the Fin and Juice happy hour event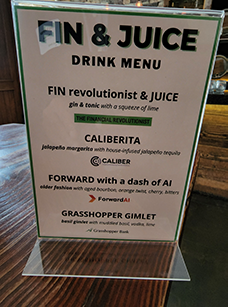 Fin & Juice drink menu, with drinks named after every host including ForwardAI!
This year, ForwardAI had four team members join everyone at Javits Center for the Fintech Nexus USA conference, including our co-founders Nick, Jag, and senior leaders Jane and Sarah. We had a huge turnout at the booth, and we wanted to thank everyone that stopped by to have a chat with us!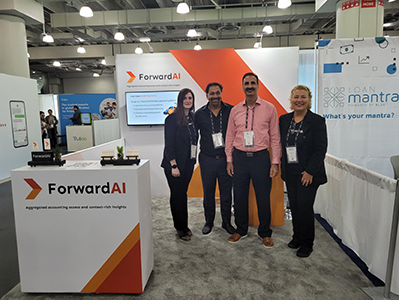 ForwardAI team at booth 408 at Fintech Nexus USA 2022
During the conference, our CEO & Co-Founder Nick Chandi was also invited to speak at panel, "Which Financial Services Should be Embedded?" Coming with decades of experience in the SMB, accounting, and financial industry, Nick shared his insights on where the financial service industry is now, where it is headed, and how companies are adapting. Nick was joined by other panellists from Synctera, Lendflow, and Helix by Q2.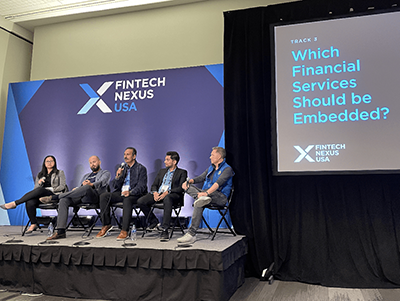 Nick speaking at the panel "Which Financial Service Should be Embedded"
That being said, ForwardAI also loves a bit of fun too! Being able to network with people around the world virtually is nice, but nothing beats a fun opening party on a nice sunny day in New York City. ForwardAI was so happy to reconnect with familiar faces and meet new friends, and we look forward to future fintech and small business lending-related events.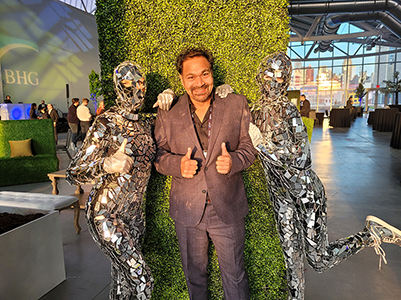 Jag posing with people in costume at Javits Center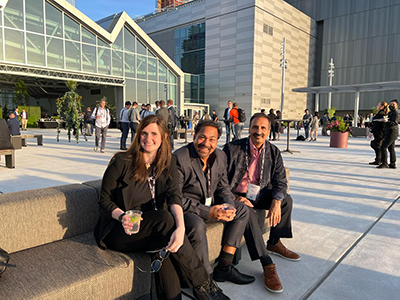 Jane, Jag, and Nick enjoying the sunset during the day one wrap party, sponsored by BHG Financial.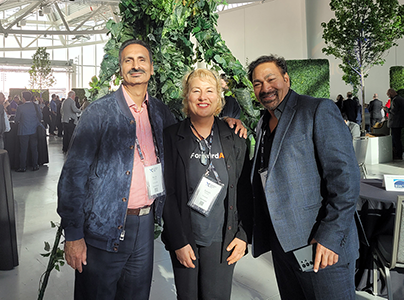 Nick, Sarah, and Jag enjoying the spectacle.
It was incredible to see how despite the setback from the global pandemic, companies continue to adapt and innovate to pave a bright path for the financial and lending industry. Not only did ForwardAI witness how the industry blossomed within the past couple of years during the conference, we are also extremely optimistic and inspired by all the conversations we had with various industry leaders and experts.
We are confident that 2022 will be a great year for the financial industry, and ForwardAI will continue to do our part to move the industry "forward".
Connect with Nick on LinkedIn
Connect with Jag on LinkedIn
Connect with Jane on LinkedIn
Connect with Sarah on LinkedIn