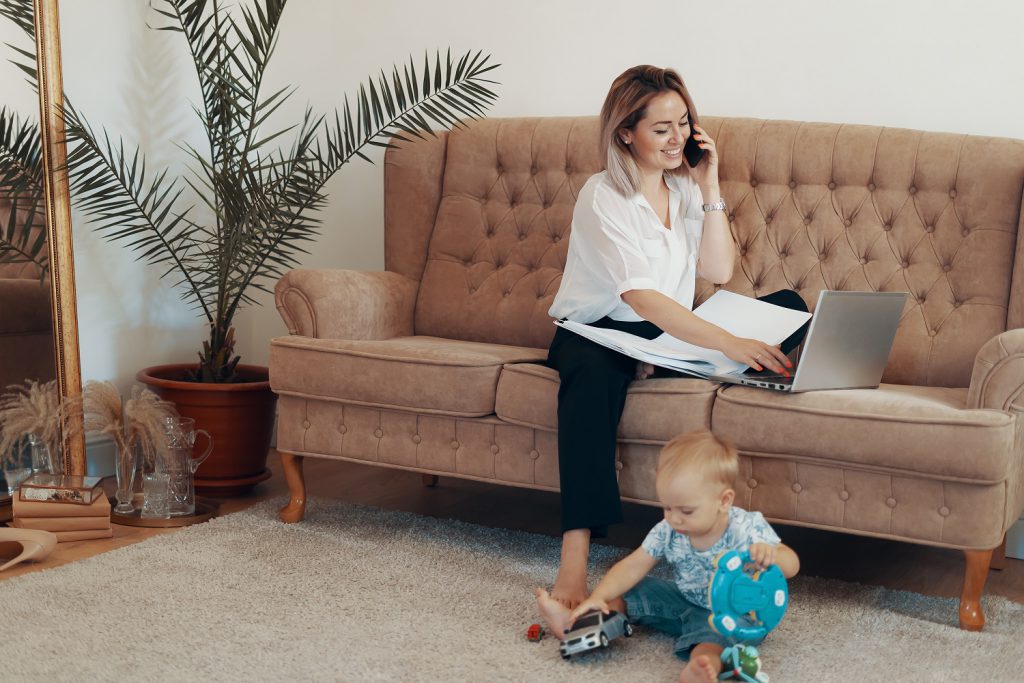 Whether you like it or not, remote work is the new normal and is here to stay even after the pandemic.
As accountants are making transition to remote work and leveraging modern technologies to tackle different tasks from the comfort of their homes, many are wondering how to develop, maintain, and strengthen a CPA firm culture in a time of disruption.
Without face-to-face interactions, office celebrations and events, coffee breaks, lunches, office banter with colleagues, and a proper and dedicated workspace, this seems impossible. Because the human element is vital for improving your firm culture, accountants must learn how to adapt and bring those initiatives into the virtual realm.
Fortunately, keeping your accounting firm culture is possible while working remotely. From adding the right innovative software to virtually celebrating events to promoting a flexible work schedule, here are some amazing ideas to remotely boost your CPA firm culture and improve morale.
Create a Virtual "Water Cooler"
Quarantine, stay-at-home orders, and rising death toll have already affected mental health and severity of stress among employees all over the world. No doubt, productivity and results always need to be the top priority, but pressuring to complete tasks in time, discussing only objectives and client work details can only kill your staff and employees' motivation during this hard and weird time.
It's incredibly important for your firm to create virtual "water cooler moments" to make work enjoyable, stimulate fresh ideas, increase productivity, encourage engagement, and of course, enhance and strengthen your company culture. Putting kindness, humanity, and friendliness at the core of your remote work environment will help you bring out the best from your team.
It would be a great idea to designate the staff meeting, especially for non-work communications. Talk about "what are you Netflix watching this week", "What new hobbies you tried developing during lockdown", or a variety of other topics of interest that are fun. Recreating Virtual "water cooler" regularly can help create an atmosphere that encourages teammates to think outside of the cubicle.
Recreate Social Bonding
Accounting professionals may have been working remotely from the home office, a couch, or even a kitchen table since the lockdown.
Schedule time to gab and gossip through group and video chats. Make sure to include all your virtual teammates to fight the mid-afternoon slump with your musing, random thoughts, venting, and bantering.
Implement a few of these ideas to avoid isolation and build camaraderie among your staff members.
Hold virtual happy hours every other Friday or once a month on Zoom, Google Meeting or whatever virtual software you use at your firm to have fun. Grab a drink, and get to know each other.
Start a video chat game night, paint night, and even do a virtual cooking class.
Ask your virtual teammates to join for lunch in an online meeting room once a month.
Try weekly virtual wellness activities such as yoga, meditation, and other activities together to encourage fitness and healthy habits during COVID-19.
Involve your team's families and kids to the workplace.
Celebrate your staff's birthdays and work anniversaries.
If social bonding doesn't fit your company's culture, consider doing a virtual short breather, a coffee, or a snack break. What's significant is that your CPA firm makes reliable open doors for harmony that fit your organization's culture.
Use Business Communication Platforms to Encourage Sharing 
Utilize Slack, Microsoft Team or other software to start channels for your team to bond over mutual interests. These channels can provide fun opportunities for staff members to share delicious food, wonderful photos of pets, workout tips, movie or web series recommendations, and entertaining music, pictures, and videos.
Besides, you can create celebratory channels for honor team members on an outstanding performance.
You can use some interesting features of these software such as Polly and Donut to play games and have a casual chat weekly or biweekly. Again, leveraging technology to maintain a strong company culture has never been more important, and these innovative tools can really strengthen your CPA staff connectivity.
Encourage an Open and Clear Communication
Communication is paramount for a remote team and a wrong message can severely affect your accounting firm's outcomes. Establish remote team communication norms to ensure clarity, including acceptable response time, communication methods, meeting & deadlines, routine check-ins, chat best practices, and email etiquette. Keeping your team communication channels clear, intentional, and transparent will prevent staff from getting boasted with messages, lessen disruptions, and make communication easier.
Here are some of the most important rules to live by when running a remote team:
Assign each accountant or other employees with an advisor whom they can discuss questions or concerns related to any projects.
Share the goals and achievements of your team members to bring the entire firm together.
From beginning to completion, decide a clear objective and deadline for every project and create a strategic plan to communicate that objective.
Leverage the right technology such as project management software and real-time video-communication and chat applications to make communication a breeze.
Schedule weekly update calls between team members and managers to review projects and upcoming goals.
Allow staff to share their feedback about the company's culture – what they do and don't like about the current culture and ways to improve it.
Implement a Flexible Work Arrangement  
The micromanaging schedule will only add to the stress your team feels every day. And it's obvious that an unhappy or disgruntled employee is less productive and more likely to leave for other counterparts.
At the end of the day, it's the end-results that matters – whether it's coming from strictly adhering to a 9 to 5 schedule or working any time as per your comfort.
As a CPA firm owner, implementing a flexible work schedule and a relaxed working environment could bring in more happiness and productivity. It's a cost-effective way to provide your staff and employees with job stratification, better health, increase work-life balance, thus keeping your firm running smoothly.
Here are some of the many ideas to plan and get started building a flexible workplace culture:
Plan flexible arrangements and set clear expectations.
Promote consistent and clear communications among your firms' employees.
Provide right training to all your staff members.
Provide the right technology.
Hold your team accountable.
Last but not least, evaluate overall success.
Final Thoughts
Maintaining your accounting firm's culture and supporting employees during this unprecedented time is super important. Building strong connections and relationships with your team while working remotely can help boost their morale and increase overall productivity. With little adaptability, intention, planning, and creativity, you can even deepen ties across your team during times of disruption.
Image Via  FreePik