Leaders in Payments Podcast: Nick Chandi, CEO & Co-Founder of ForwardAI | Episode 224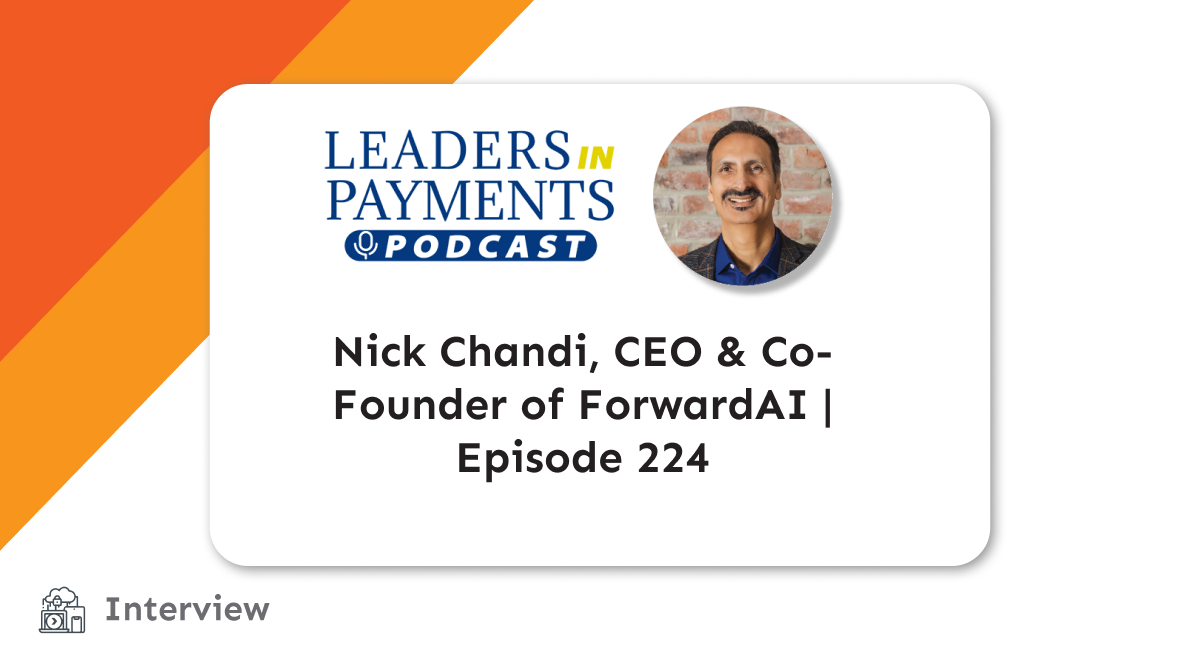 Buckle up for an exciting episode as our CEO Nick Chandi speaks with Greg Myers from Leaders in Payments Podcast and shares what we can expect with real-time payments and how Forwardly's users can request payment from their clients via a one-click interface for funds received directly into their preferred bank account in a matter of seconds!
Tune in to hear Nick talk about his journey to CEO, including being the first company to go to market on behalf of the small business B2B sector with instant payment options. Nick shared his predictions on what we can expect with the industry in the next 2 to 3 years as it relates to cryptocurrency, Blockchain, SB RTP, and Central Bank Issued Digital Currency.