ForwardAI – A July 2022 Analytics/Reporting App Synopsis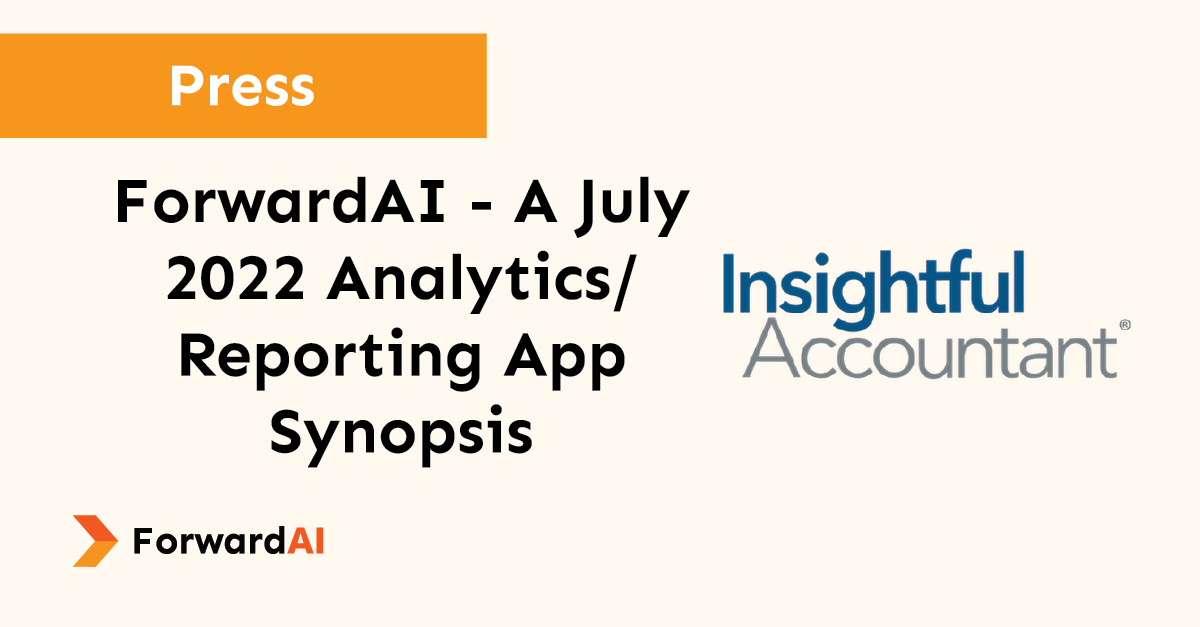 ForwardAI is a data metrics and analytics app that gives you financial details straight from the source, allowing you to provide better advisory services to your clients.
With ForwardAI, you can stop relying on spreadsheets to collect and analyze business financial insights the old fashioned way I wrote about more than 13 years ago (check it out HERE). You will get secure business information analyzed by ForwardAI and turned into crucial financial data points. You also will gain insights based on analysis of Key Performance Indicators (KPIs), yielding valuable predictions of forward-looking finances. Read more on Insightful Accountant.