19 Ways Financial Leaders Can Foster Cross-Departmental Collaboration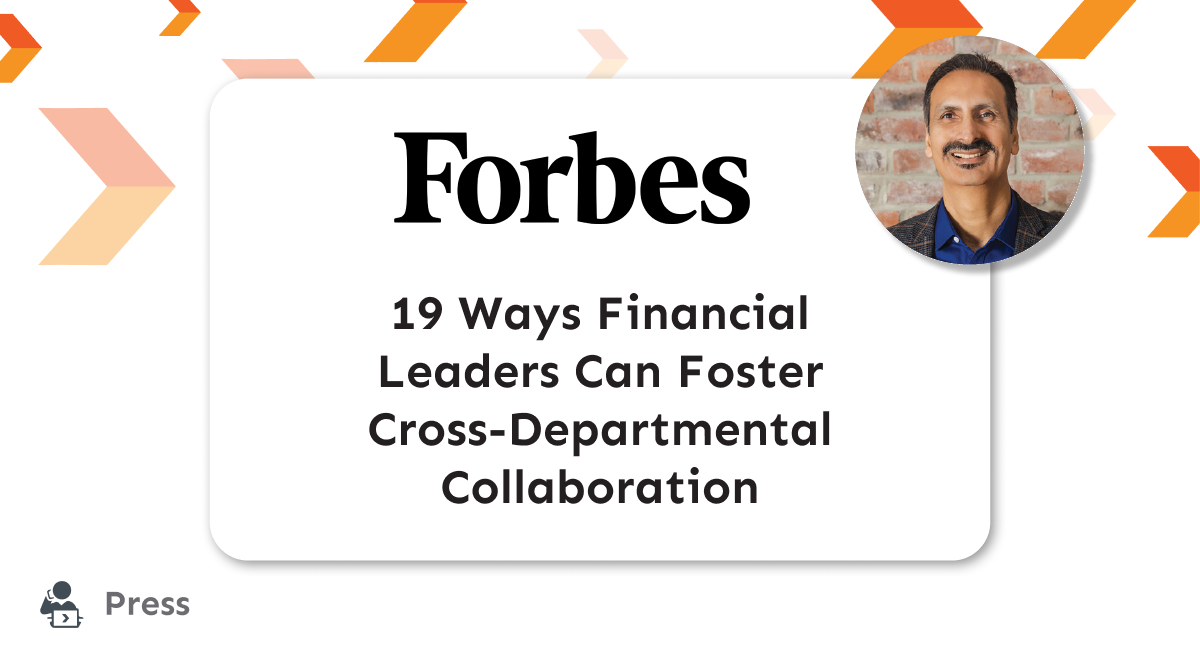 Originally published on Forbes.
Staying competitive demands that organizations envision new endeavors and assess them proactively. Merely relying on financial projections and crunching numbers isn't enough. Financial leaders must dive deep into the intricate waters of cross-departmental collaboration to ensure comprehensive business cases that evaluate every type of scenario. By cultivating ties across different organizational spectrums, leaders can harness diverse insights, refine their methodologies, and set their projects on a course destined for success.
Our CEO, Nick Chandi, pinpoints the cornerstone of successful collaboration: Communication. Businesses can avoid silos and foster positive relationships across teams by selecting project leads that excel in effective communication. It's more than just checking in; it's about cultivating ongoing conversations that bring teams together, ensuring cohesive strategies and shared success. Discover more insights from Nick and 18 other Forbes Finance Council members on the pivotal role of interdepartmental collaboration for financial success. Read more on Forbes.