Fintech Trends in 2022 With Fintech Wales, ForwardAI, Toqio, Inscribe, Kueski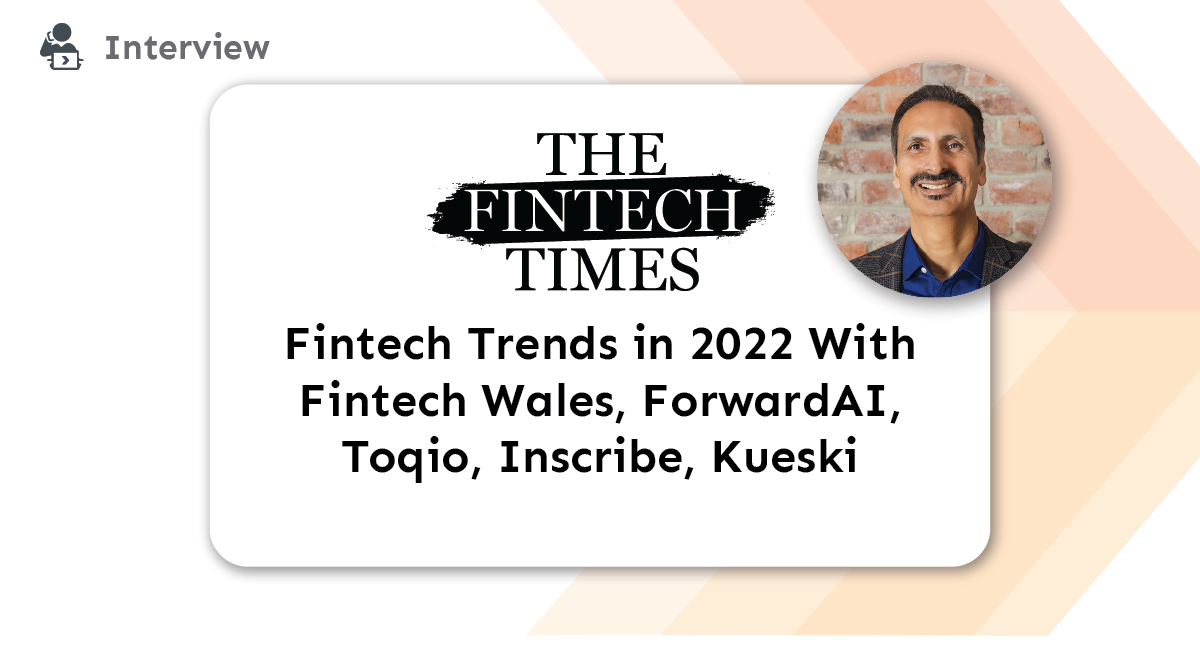 This month at The Fintech Times our focus switches to reflection as we look back  at developments over the last 12 months. 2022 has certainly been a challenging year for everyone with global economic activity experiencing a severe slowdown, with inflation higher than seen in several decades.
We've turned to our community of fintech CEOs and leaders to uncover their views on this year's major fintech trends.Today, we hear from FinTech Wales, ForwardAI, Toqio, Inscribe and Kueski. Read more on The Fintech Times.