20 Ways To Effectively Communicate Financial Reports To Stakeholders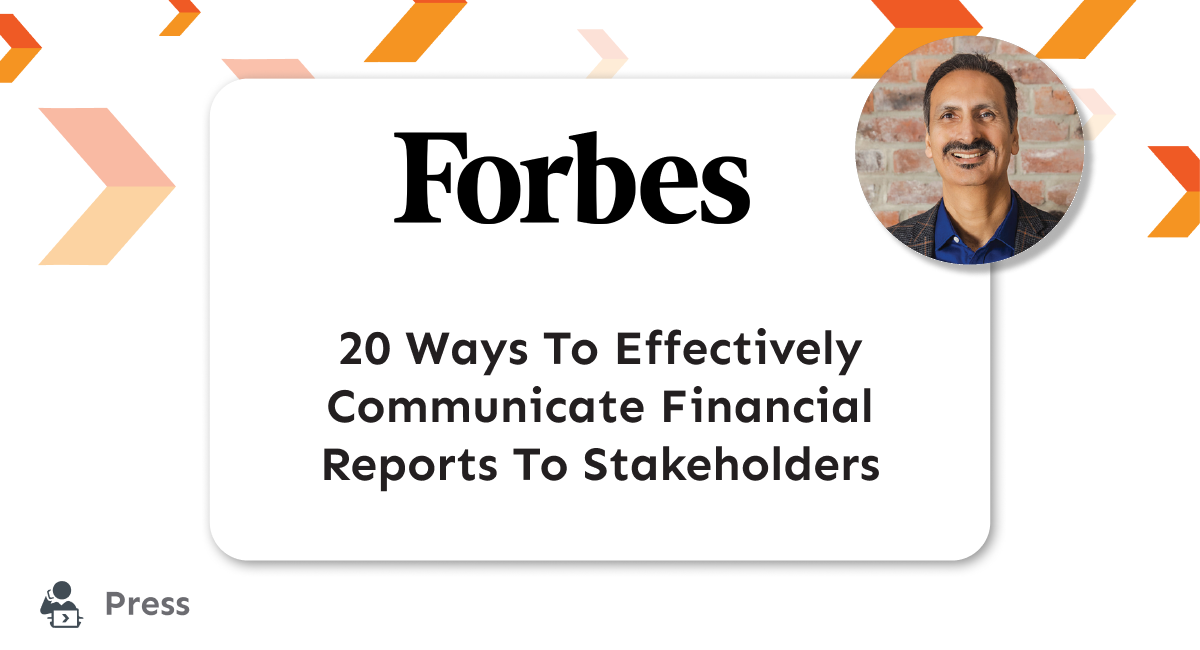 Originally published on Forbes.
Clear communication and insightful financial reports are pivotal for businesses and organizations to thrive. Now more than ever, stakeholders demand transparency and seek a clear understanding of a company's financial performance, risks, and the opportunities that lie ahead. By adeptly implementing and executing strategic communication tactics, organizations can establish a meaningful snapshot of overall financial health, strengthening trust and equipping stakeholders with the essentials for informed decision-making.
Our CEO, Nick Chandi, highlights the importance of context through benchmark data and comparisons, a tactic that lends credibility to a company's financial narrative. By harnessing and implementing these strategies, organizations can pave the way for stronger relationships with their organization and stakeholders. Delve deeper into these transformative strategies, enhance your financial communication, and discover more insights from Nick and the other 19 council members. Read more on Forbes.