20 Solutions For Companies In Financial Crisis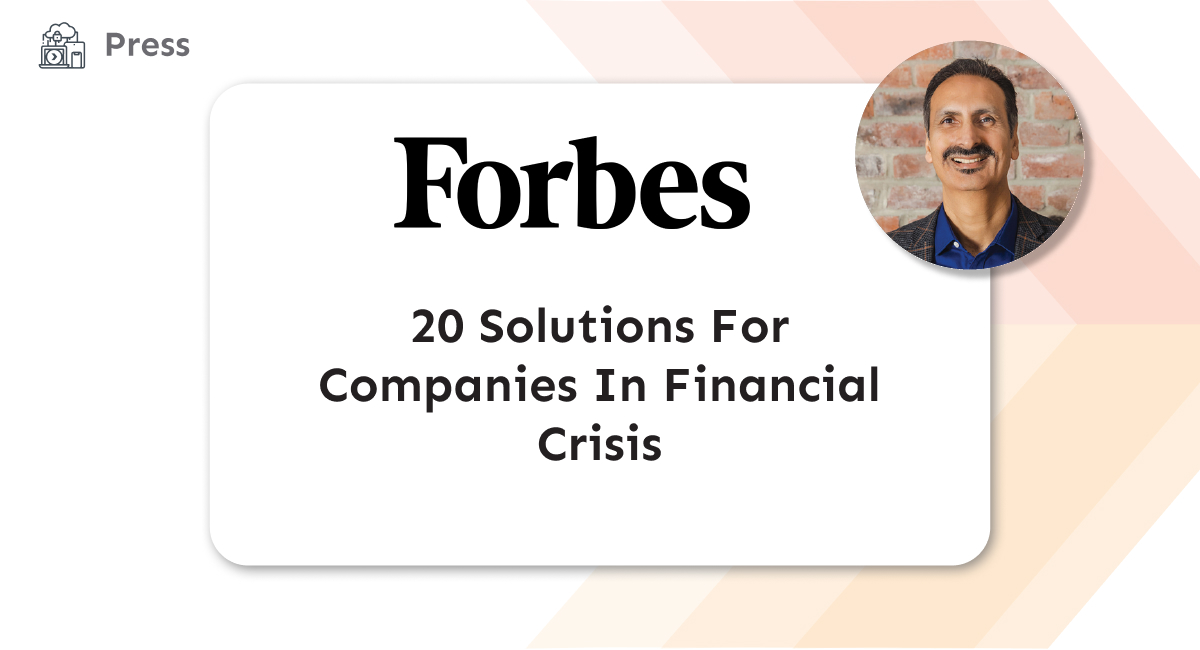 Originally published on Forbes.
In times of financial crisis, leaders must proactively seek solutions to weather the storm and emerge stronger. Proactive steps must be taken to mitigate the impact to steer clear toward financial recovery. One crucial measure is thoroughly reviewing and analyzing their financial situation, exploring various scenarios from worst-case to best-case outcomes.
Our CEO, Nick Chandi, emphasizes the importance of open communication. Businesses can explore flexible payment plans and debt loan terms by contacting suppliers and creditors, providing temporary relief, and stabilizing cash flow. Learn more from Nick Chandi and 19 other Forbes Council members and their tips on successful strategies for navigating financially uncertain. Read more on Forbes.