19 Effective Accounting Tips For Business Success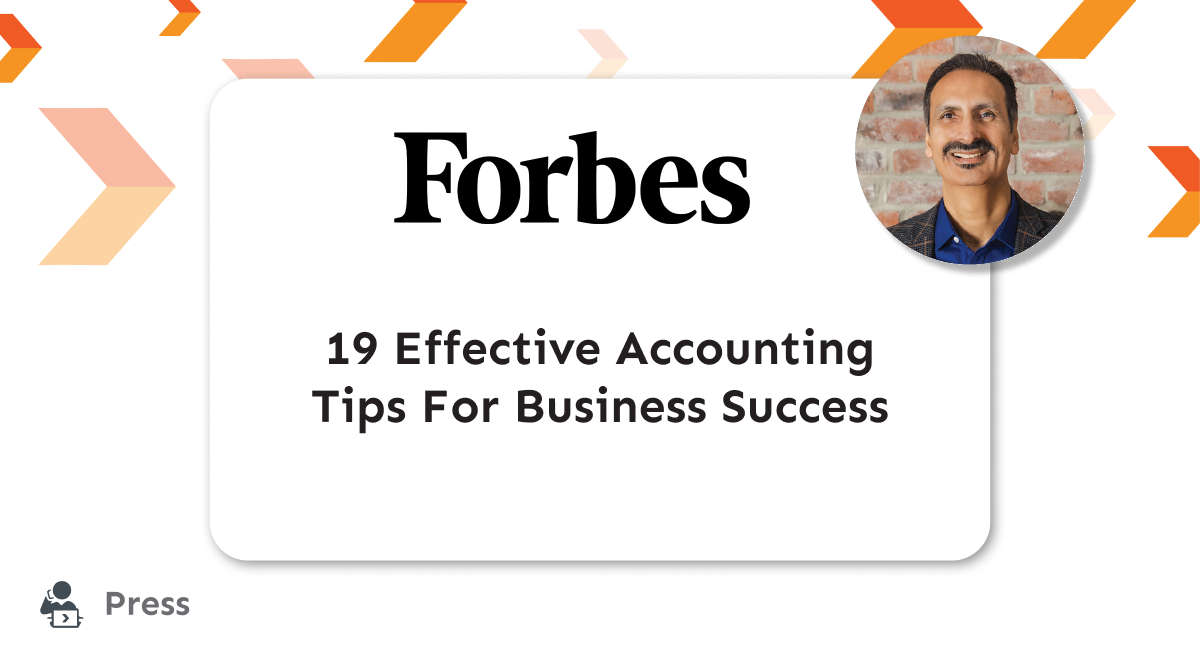 Originally published on Forbes.
We all know that maintaining financial health is a perpetual concern for business owners and financial managers. Effective accounting practices play a crucial role in achieving this goal, ensuring accurate financial records, informed decision-making, and regulatory compliance.
Look no further for valuable accounting tips to keep your business financially fit from our CEO, Nick Chandi, and 18 other council members on their best accounting advice to empower businesses for success. From optimizing cash flow to streamlining financial operations, these tips offer a comprehensive guide to maintaining long-term financial health.
Nick emphasizes the significance of managing accounts receivable properly and prioritizing the AR process and innovative technologies like RTP to improve on-time invoice payments. This approach ensures timely and prompt payments from clients, paving the way for a streamlined cash flow and immediate access to funds for covering expenses or debts. Read more on Forbes.