17 Ways To Build Strong Relationships With Financial Partners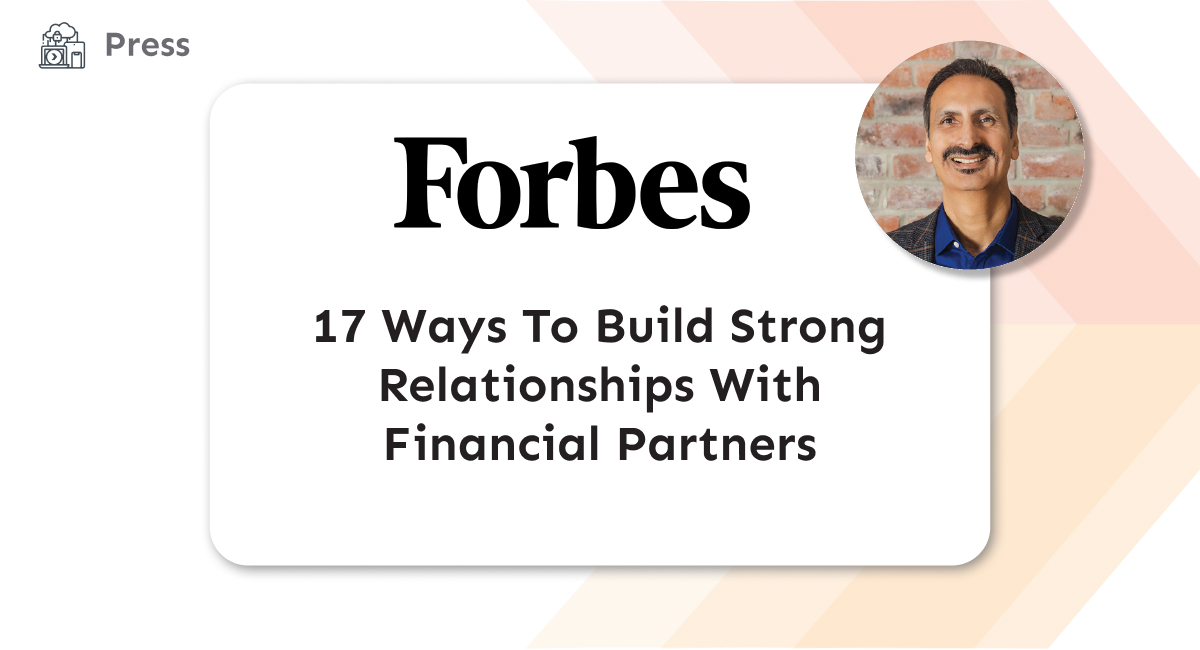 Originally featured on Forbes.
It's no hidden secret that collaboration is critical for any business, especially when it comes to fostering relationships with financial partners. Leaders need the help and expertise from their financial institutions, auditors, and external stakeholders to achieve financial growth. However, it can't be a one-way street. There needs to be a collaborative partnership and communication between business leaders and financial experts for sustained success.
Just as businesses need to invest in technology to enhance efficiency and financial workflows, financial partners need to seek support and open communication to achieve a prosperous return on their time investment. Learn more from Nick Chandi and 16 other Forbes Council members as they share strategies for business leaders to establish resilient connections and build stronger relationships with their financial partners. Read more on Forbes.