16 Ways Banks Will Need To Change To Survive Advances In Fintech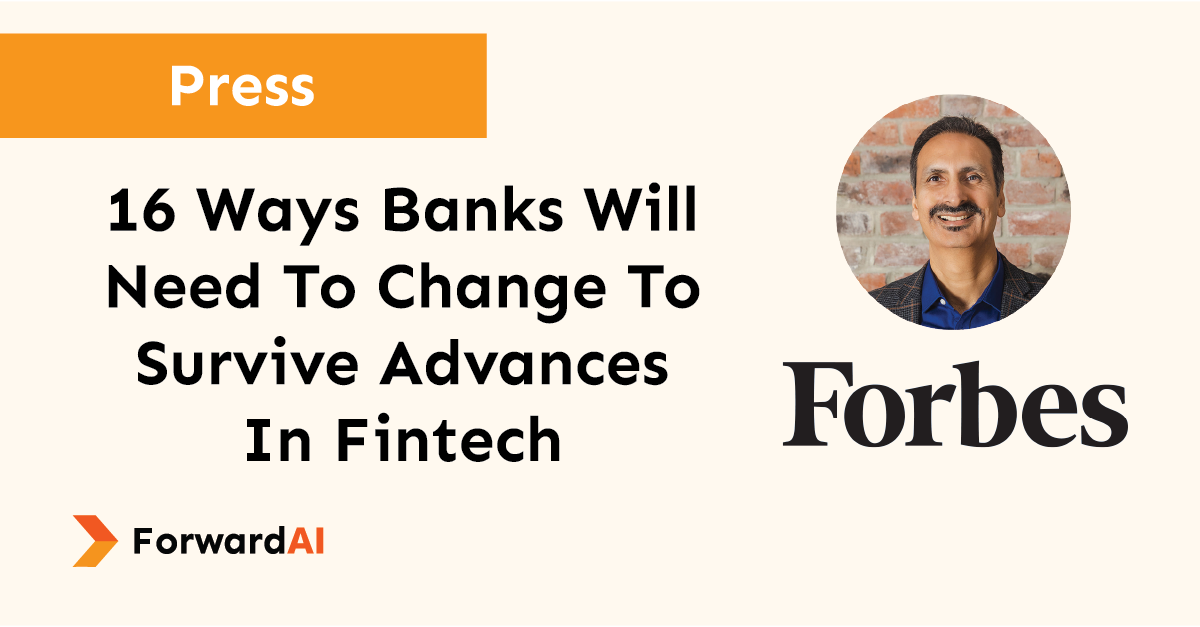 Technology is advancing at a rapid pace across industries these days – including in the financial and banking sectors. As both business and personal customers embrace the convenience of digital transactions, fintech shows no signs of slowing down.
Innovation and adaptability are the keys to success in every industry today, and traditional banks are not immune to this rule. Below, 16 finance experts from Forbes Finance Council discuss the ways banks will need to change or upgrade their services over the next few years to retain and grow their customer bases. Read more on Forbes.com.