16 Challenges Financial Advisors And Firms Will Be Facing In 2022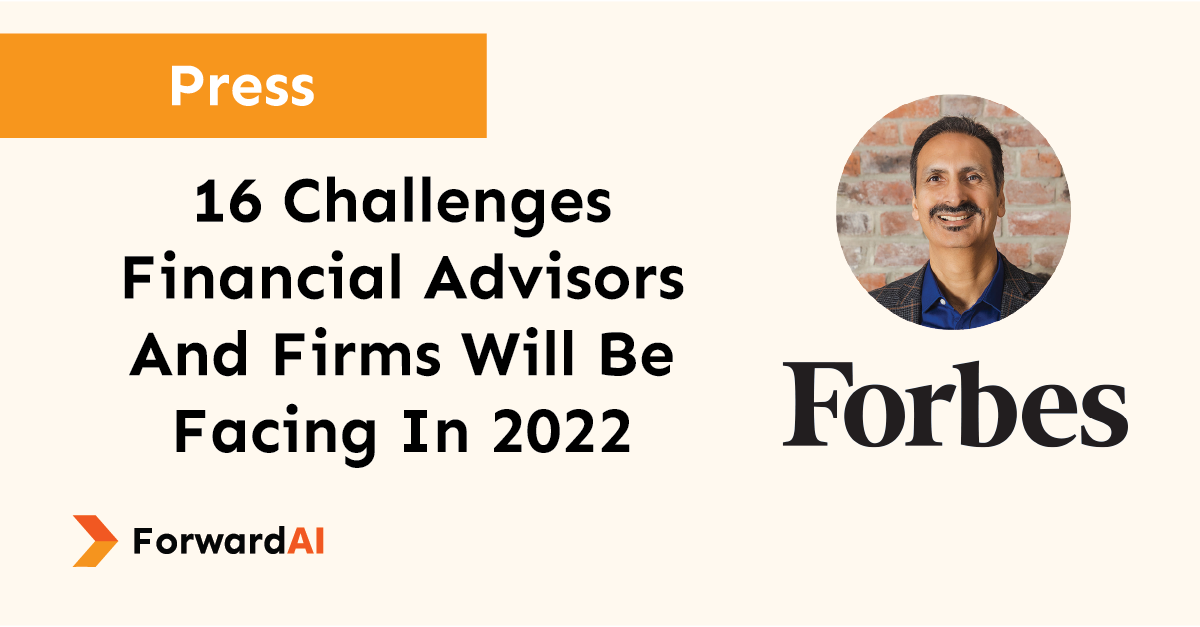 The lingering effects of the Covid-19 pandemic have made the last several months tumultuous for many industries, and now businesses of all stripes are dealing with inflation, a competitive labor market and supply chain issues. Financial advisory firms are facing all of these challenges as well as unique new developments within their industry.
Financial advisors know better than most the importance of making plans to deal with the unexpected. Here, 16 members of Forbes Finance Council discuss the challenges they believe many financial advisors and advisory firms will be dealing with over the next 12 months, and why. Read more on Forbes.com.