15 Smart Steps For Finding The Right CPA For Your Company's Needs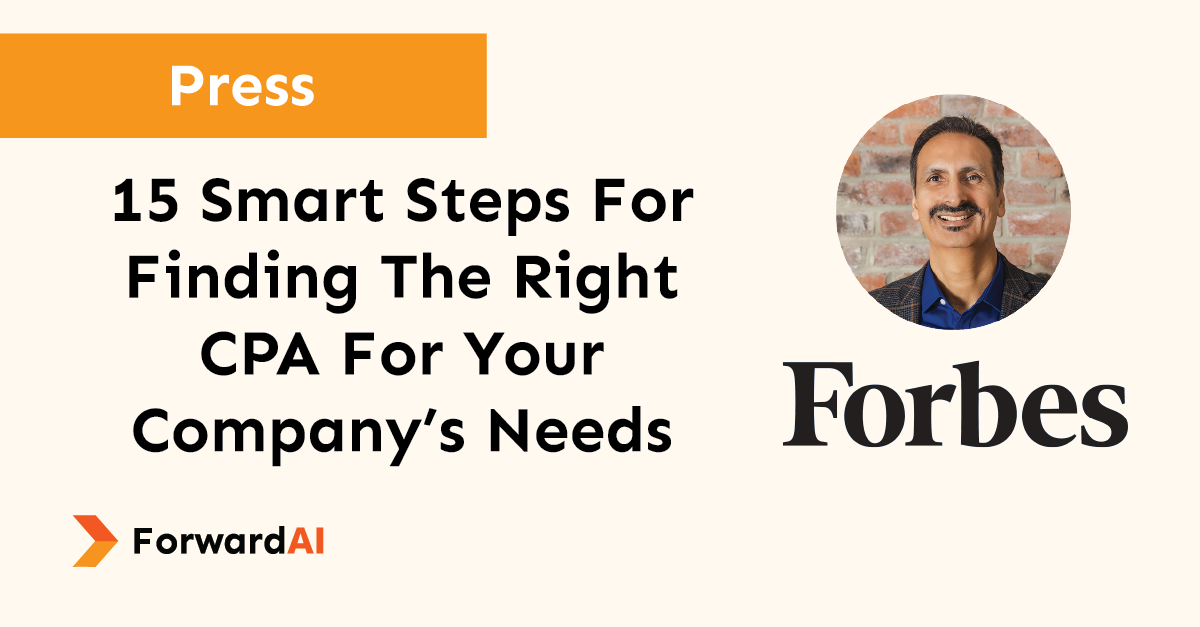 In an increasingly unpredictable economy, it's critical for business owners to monitor their cash flow and keep track of their debts and assets. While some finance- and tech-savvy business owners are able to handle all the ins and outs of financial planning and management themselves (or can hire inside staff to do so), other businesses will benefit from hiring a Certified Public Accountant.
While all CPAs must go through rigorous training, most specialize in certain areas, so it's important to consider qualifications carefully before partnering with a CPA to manage your company's unique finances. Below, 15 members of Forbes Finance Council detail essential steps a business owner should take when searching for a CPA who's right for their needs. Read more on Forbes.com.