15 Options For Ensuring Safety In Business Transfers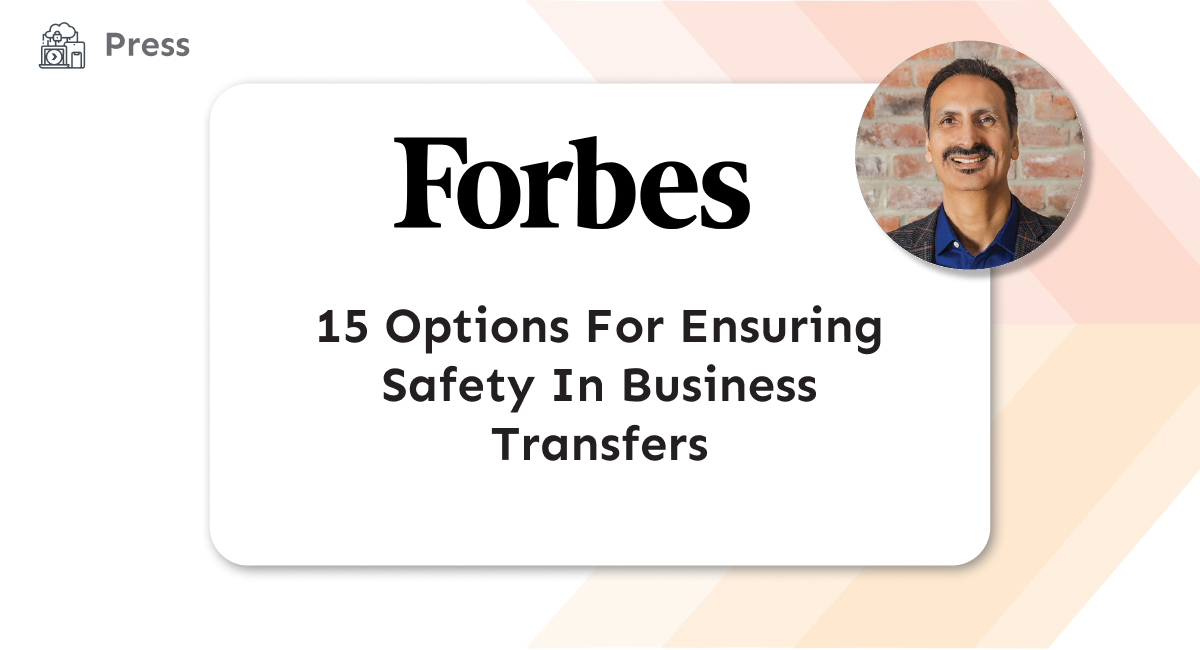 Originally published on Forbes.
Considering selling your business? Ensuring a smooth and secure transition is crucial to avoid unforeseen hurdles. Proactively defending against potential pitfalls not only safeguards your interests and assets but also ensures that the sale advances without unnecessary complications to a new proprietor. With the right insights and precautions in place, you can navigate this pivotal transition confidently while protecting your legacy and the business that you've built.
Our CEO, Nick Chandi, underscores the pivotal first step: hire a lawyer. With expertise in hand, businesses can meticulously outline ownership and usage rights in the sales agreement, safeguarding intellectual property like proprietary technology and trademarks. Dive into valuable tips from Nick and 14 other Forbes Council members, and that will help you navigate the intricacies of selling off your business with confidence. Read more on Forbes.