15 Expert Tips To Help Small-Business Owners Better Manage Financial Risk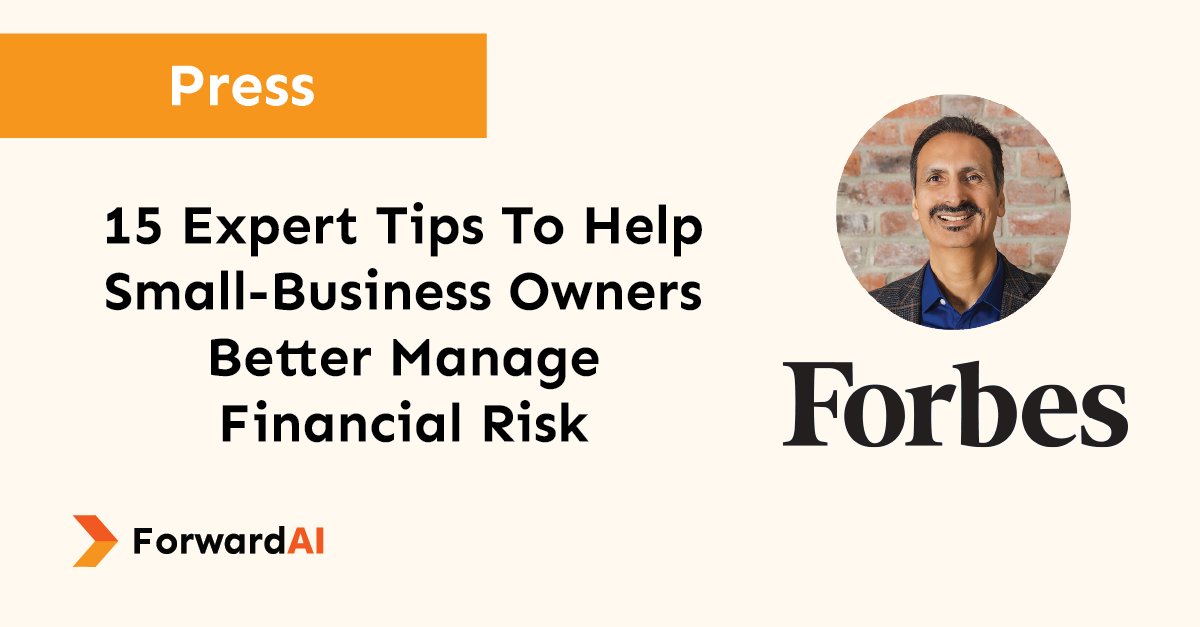 Healthy finances are the key to a business' success. But challenges arise every day, both expected and unexpected—including impending tax deadlines, overhead costs, remediating damage from a natural disaster, rising interest or inflation rates and, unfortunately, many more.
Operating with fewer resources and, often, razor-thin margins, small-business owners in particular need to get a firm grasp on financial risk management so they're prepared to meet recurring and singular cost-incurring events. Below, 15 Forbes Finance Council members share their tips to help small-business owners better manage their financial risk. Read more on Forbes.com.