14 Financial Mistakes That Could Devastate A Small Business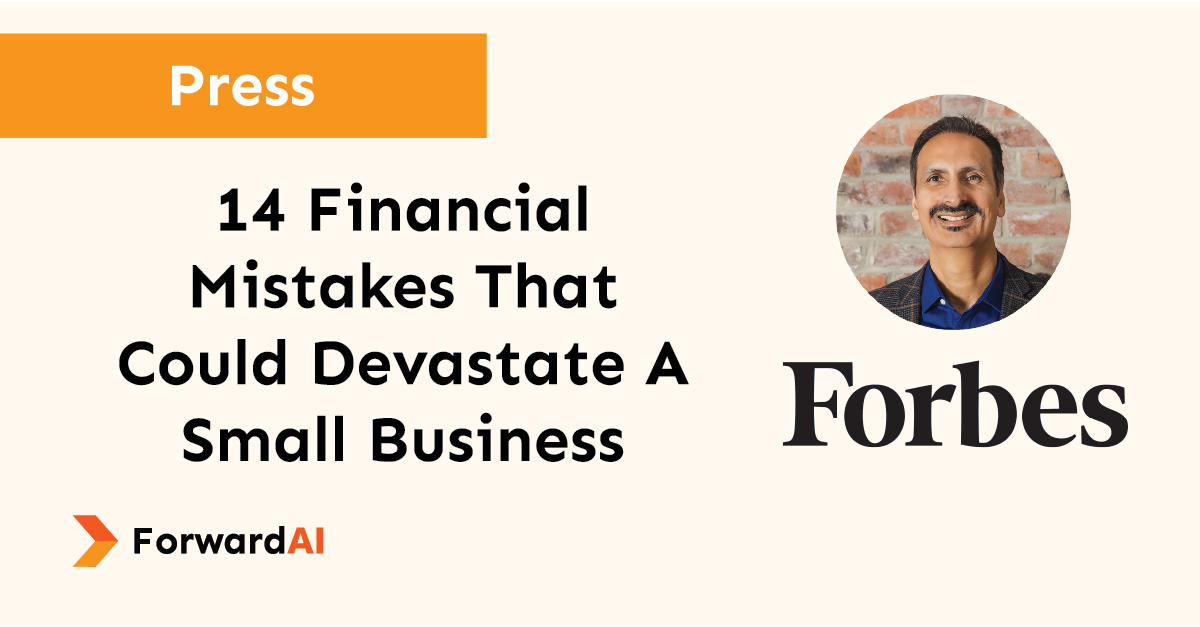 While larger businesses often have the resources to recover from a financial misstep, small businesses may not have that luxury. Certain money mistakes can be devastating for an entrepreneur or small company that is seeking to maintain steady revenue, especially in a challenging economy.
From falling prey to escalating bank fees to overusing personal credit accounts for business reasons, the members of Forbes Finance Council have seen various financial missteps among small businesses during their careers. Below, 14 of them share one money mistake entrepreneurs and small-business owners often make that could have serious consequences. Read more on Forbes.com.