14 Essential Activities For Every Small-Business Owner's Q4 Financial Checklist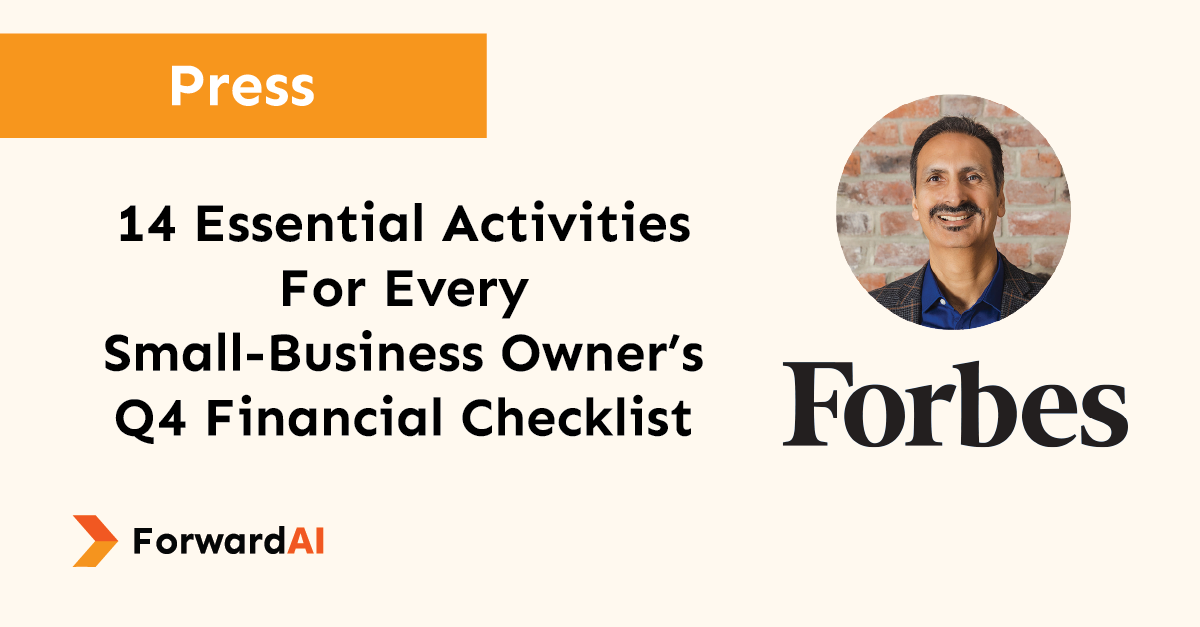 As a small-business owner, setting financial goals for your business is an important way to stay apprised of your real progress and monitor your company's health. And Q4 is the time of year when businesses assess their financial performance over the past months, make needed adjustments and set new goals for the year ahead.
A simple but thorough financial checklist can help small businesses ensure they don't overlook important indicators of and steps toward financial health. Here, 14 members of Forbes Finance Council share essential activities every small-business owner should tick off their Q4 financial checklist. Read more on Forbes.com.