The 5 C's of Credit Explained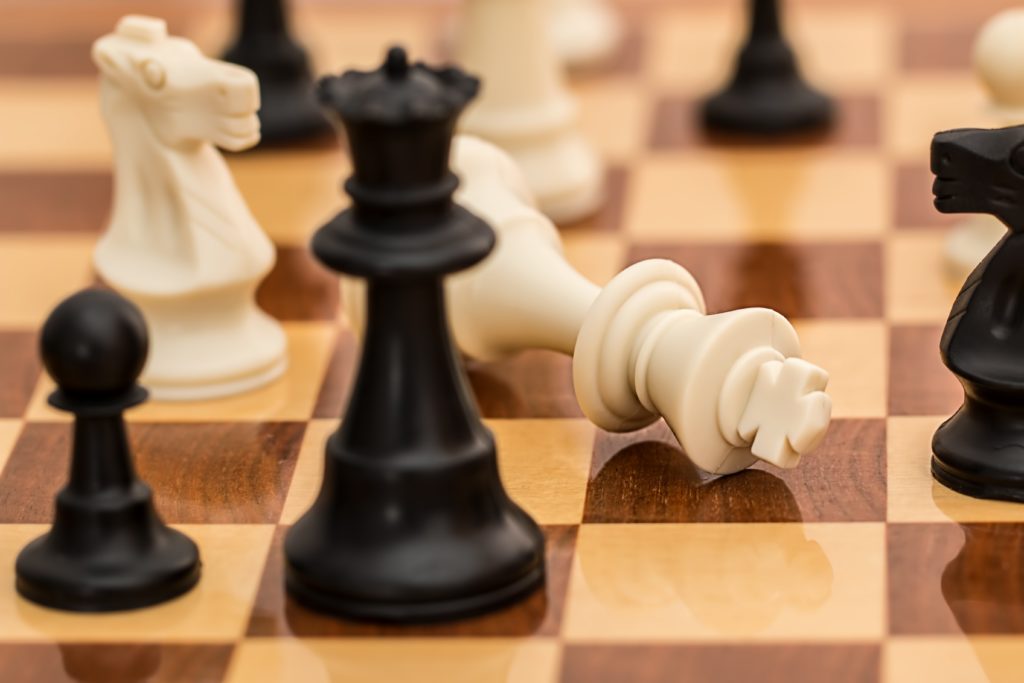 Determining your company's creditworthiness can feel like looking into a crystal ball. Although you might know some of the basics, it's important to understand the 5 C's of credit and how they make all the difference when you apply for business financing. 
The 5 C's determine if your company has solid financials and is worthy of financing. They consist of your company's character (credit history), capacity, capital, collateral, and the conditions of any loan offered. These key indicators help lenders get a rough sketch of whether your business is creditworthy — or if there is a risk that you won't be able to repay your debts.
Before we go into explaining each component, we want to let you know that there are tools available to help you monitor cash flow and your overall risk profile. ForwardAI's cash flow forecasting and risk assessment help you perform your own evaluation of your 5 C's.
Breaking down the 5 C's of credit
Lenders review mountains of credit applications every year, and statistics point toward this mountain growing even higher in the coming years. As a result, there's just not enough time to go beyond the 5 C's to evaluate your company's credit risk.
The components represent the major determinants of your credit risk. Each element details how you manage finances, pay back lenders, and what would-be lenders can offer you. Here's what each of the 5 C's of credit means and how they impact your creditworthiness:
1. Character (credit history)
When lenders look into your company's character, they're determining your trustworthiness as a borrower. These factors consist of business experience, financial acumen, educational background, and a good track record of paying back any previous or existing debts. This is where your personal and professional accomplishments can make an impact. The more you're able to convince lenders that you've got what it takes to build (and maintain) a successful business, the better your character appears.
Don't be shy about your credentials if you want to ace your company's character assessment. Mention any successful businesses you've started in the past, educational achievements, and prior instances where you've paid off loans on time. Include high-quality references from prior business associates and detail the professional experiences that you, your business partners, and employees have (especially if they're brag-worthy).
2. Capacity
Capacity evaluates your company's cash flow, and whether or not it has the capacity to repay the loan. Lenders don't want to finance a business that may not have the income or resources to make repayment a sure thing. Lenders will look at the cash flow statements your company submitted as part of your loan application. They may also look at how long a company has been in business as a determinant of its financial health.
3. Capital
Lenders like it when business owners invest some of their own money to get their company up and running. It signals that the founders are committed to their venture's success. If you have not made a personal investment in your company (if you launched with external capital or startup funding, for example), you may not represent the kind of capital commitment most lenders would want to see.
4. Collateral
In addition to capital, lenders also want to know what assets you can use to secure your loan. Collateral can consist of liquid assets (your company's cash), equipment, real estate, unpaid invoices, or other property. Secured business loans require collateral in exchange for approval, which allows your lender to seize your assets in the event that you can't pay what you owe.
Not every loan requires collateral, however. Unsecured business loans give borrowers access to cash without offering their company's assets in return. These loans are often easier to obtain than secured business loans, but require personal guarantees of repayment from applicants (meaning that you're going to pay personally if your business can't).
5. Conditions
Loan approval doesn't only boil down to company success, personal accomplishments, character, or available collateral. It also depends on the purpose of your loan, as well as the overall stability of your company. These are also known as a loan's conditions.
For example, the conditions of your loan appear more stable if you're using it to buy the materials need to fulfill purchase orders. If you're looking for general working capital to cover operating costs; however, your conditions may be less desirable. The logic behind these decisions has to do with whether or not your company's underlying financials are strong.
Financing new business opportunities for a successful company is much different than financing operational costs for a business that might not be turning enough of a profit on its own. The former is less risky than the latter, which is more appealing for lenders.
The bonus C: Communication
Communication is also a determining factor of whether or not you're a good business partner. Conveying your company's challenges and opportunities during the loan application process shows transparency and helps build trust between you and your lender.
The 5 C's of credit and cash flow
Cash flow is the essential component that makes your company's 5 C's of credit shine. Capacity is all about measuring whether or not your company has enough liquidity to support a loan — making cash flow an essential part of the equation. 
Without positive cash flow, you're going to have a tough time getting credit. The basis of good credit begins with solid financials — here's why it pays to keep on top of your cash flow before you seek financing.
Managing cash flow helps you:
1. Demonstrate capital
As we've discussed earlier, capital is a major determinant for lenders when they review loan applications. You will need to provide as much information as possible about how much money your company has available, along with any other liquid assets. Cash flow management helps you keep track of your capital, which makes it easier for you to provide insights to your lender.
One thing to keep in mind is that there are lending options that don't look at capital the same way that traditional term-loans or revolving lines of credit do. Asset-based lending, like invoice factoring and financing, let you use your outstanding invoices as collateral to access funds quickly and easily.
2. Keep debts organized
Lenders want to know how well you've handled debt in the past, as well as your capacity to repay new or existing loans. You can use cash flow management to track repayments, forecast future loan-related expenses, and monitor your own capacity to take on additional debt. You'll be doing yourself a favor by staying organized. Your loan applications will also be all the more attractive as a result.
3. Create better revenue projections
Conditions are a crucial decider of creditworthiness. As such, your company's revenue projections play a role in evaluating the risks and opportunities you might encounter in the future. The best way to anticipate future revenue is by monitoring your cash flow over time.
ForwardAI's cash flow forecasting tool helps you better understand where your money is coming from, where it's going, and what your company's financials might look like down the road.
4. Answer questions during the application process
Loan application reviews are extensive, and borrowers need to be ready to answer questions about their business throughout the process. The best thing you can do is be prepared. Monitoring your cash flow can help answer common questions about your company's current revenue, revenue projections, and operating finances. You'll have answers if you monitor your cash flow on an ongoing basis, rather than piecing together financial information as questions arise.
The 5 C's of credit may determine your company's creditworthiness. You can set yourself up for success by keeping on top of your company's cash flow.
The best way to begin is ForwardAI's cash flow forecasting tool, which integrates seamlessly into your QuickBooks Online account (integrations with other bookkeeping platforms are coming soon).
Best of all, the tool includes a proprietary risk score, which gives you further insights into your company's attractiveness to lenders.
The information in this article is not financial advice and does not replace the expertise that comes from working with an accountant, bookkeeper or financial professional.
Images via Pexels.