Is Creditworthiness a Real Thing?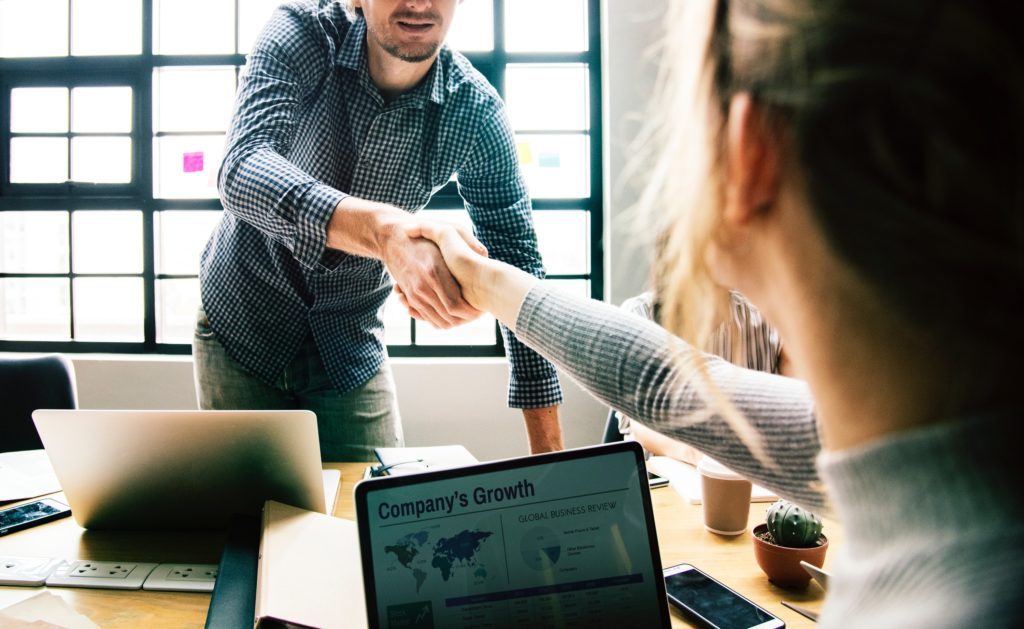 The amount of financial jargon you see as an entrepreneur is dizzying. You've got to worry about your accounts payable, accounts receivable, cash flow, and more. That's not even getting into the world of acronyms, such as EBITDA, P&L, and other gems. With so many strange and different words in the financial universe, you might be wondering if "creditworthiness" is even a real word.
Truth — it's very real and really important to your business. Creditworthiness is the sum of many factors, which is why ForwardAI has created a proprietary risk assessment to help you answer the question, "How will my business look whenever I apply for funding?" As a reflection of your financial health, here's what you need to know about what goes into determining how lenders see you and your business.
What is creditworthiness?
Creditworthiness isn't a specific statistic about a company's financial health, unlike some other metrics, like a business credit score. Rather, it is a valuation that lenders perform in order to determine if borrowers may default on their loan. A lender determines creditworthiness by evaluating several financial figures, which shed light on a business' overall ability to take on and repay its debts.
The reason lenders care about creditworthiness boils down to risk. Lenders aren't fans of risk.  They want to be as certain as possible that their borrowers can afford to repay the money they're lent, plus interest and fees.
There's always some risk that a borrower might default, and no one is a psychic, of course. But lenders want to do as much research into their applicants as possible to minimize this possibility.
Your past credit and future creditworthiness 
That's where credit and credit history come in. Lenders will look into your finances to see if there are any red flags — things like late payments, the amount of money you have charged versus how much credit you have available, defaults, insolvency, or poor cash flow could signal that you're a riskier borrower than they might like.
The relative importance of your business' creditworthiness varies depending on the kind of loan in question. For example, a longer-term loan may require a much higher creditworthiness threshold than an equipment loan.
The reason for this is term loans come with bigger financial obligations and longer repayment schedules, whereas equipment loans are self-collateralizing and banks can easily sell the machinery purchased with the loan to recoup their money. The importance of your creditworthiness might shift depending on what kind of loan you pursue.
What determines creditworthiness?
Your creditworthiness may not boil down to a certain score alone. However, lenders look at several financial figures to help determine their decision. Most of these figures, perhaps unsurprisingly, relate to your company's credit. But there's more to creditworthiness than a credit score. Here are a few of the core elements and how they affect the ways that lenders make their decisions.
The 5 C's of credit
The 5 C's of credit are perhaps the biggest determinants of your creditworthiness. They account for five key components of your business' borrowing history:
Character: Your company's character focuses primarily on your trustworthiness and acumen as a borrower. This includes your track record of paying back debts, be they through credit card balances or previous loans. But that's not the only factor. Lenders also want to know more about your business experience, financial know-how, education, and professional accomplishments. Achievements, like having previously built a successful business or holding an MBA from a top university, are considered "experiential" assets.
Capacity: Capacity looks into your company's cash flow to determine if you have enough money coming in and going out to make repayments feasible. Lenders don't want to give money to a company that doesn't look like it can make consistent repayments. Your capacity shows them whether or not your business can. Capacity decisions also include the amount of time your company's been in business. (This is an area where newer business' struggle, but it can be overcome with a solid business plan and strength in the other C's)
Capital: Lenders love to see business owners who have put some of their own skin in the game. Capital reflects the amount of your own money you've invested in your company, which demonstrates how financially invested you are personally in its success. Lenders don't want to be the only ones taking on risk when they put their cash on the line to help you fund your business.
Collateral: Collateral is the amount of cash you can put up to secure a loan. Most loans require some amount of collateral for approval. This is because lenders want to know that you have something to provide them in the event that you default on the total balance of your debt. Some loans do not require collateral, such as equipment loans, as the equipment itself serves this role instead (i.e. lenders can sell the items purchased to recoup their losses).
Conditions: The purpose of your loan plays a large factor in your creditworthiness since there's more risk involved in certain ventures than others. For example, if you intend to use your loan to buy raw materials or inventory, this is a safer "more tangible" purpose than a new ad campaign, which may not necessarily reap direct financial dividends. Most lenders would rather you use their money in ways that have a direct impact on revenue.  Conditions help them make this decision.
When your personal credit comes into the picture…
Your company's creditworthiness decision comes from a few data sources. Most relate to your business, but your personal finances can also play a significant role. Especially if your business is new and doesn't have a detailed financial history. If that's the case, lenders will look toward your personal credit history to get a better projection of your track record with debt.
When lenders evaluate your personal credit history, they focus on a few specifics. Chief among them is your credit report, which offers a snapshot of your debt history. Your credit report reflects how well you pay off your debt, as well as your credit utilization (the amount of credit you use out of the total amount offered to you). The better your credit score, the more likely lenders are to approve your business loan. They view your personal use of credit as an indicator of how you'll handle business debts. The stronger your personal credit history, the better.
Your business credit history
Your business may already have enough credit history to have its own credit score. If so, that's a great addition to your application, and can help improve your creditworthiness if your score's a good one.
Business credit scores are similar to their personal counterparts, as they evaluate your company's history with credit, as well as its credit utilization. Business credit reports also factor for industry-based credit risks as well, however. If your industry is subject to market volatility or has recently seen a large number of bankruptcies, your credit report may suffer.
Creditworthiness tells a story that all lenders can understand
Your ability to get a business loan or any form of business financing hinges on your creditworthiness. It is an objective, universal measurement of your company's history (and your personal history) with money. The same factors go into measuring your creditworthiness as any other business — which means that it serves as the baseline method of determining a company's attractiveness to lenders.
Credit scores may change depending on the reporting agency, and every business' mission statement is unique unto itself. But creditworthiness accounts for these differences by objectively evaluating the total picture of a borrower.
How cash flow affects creditworthiness
One major factor that has a cascading effect on creditworthiness is cash flow. With a solid cash flow, you can pay your debts on time, expand your revenue, and prepare for the future. Without understanding the ins and outs of this vital metric, you'll miss payments and mismanage your money — which is a recipe for credit disaster.
A reliable cash flow forecast helps you take control of your cash, your debts, and day-to-day finances. This is why we include both a monthly and daily cash flow forecast within our analytics dashboard. You also receive a targeted list of actionable insights to help you improve your business' creditworthiness.
Get the tools to measure and build creditworthiness. Connect your business with powerful, intuitive analytics and insights.
The information in this article is not financial advice. It does not replace the expertise that comes from working with an accountant, bookkeeper or financial professional.
Images via Pexels.