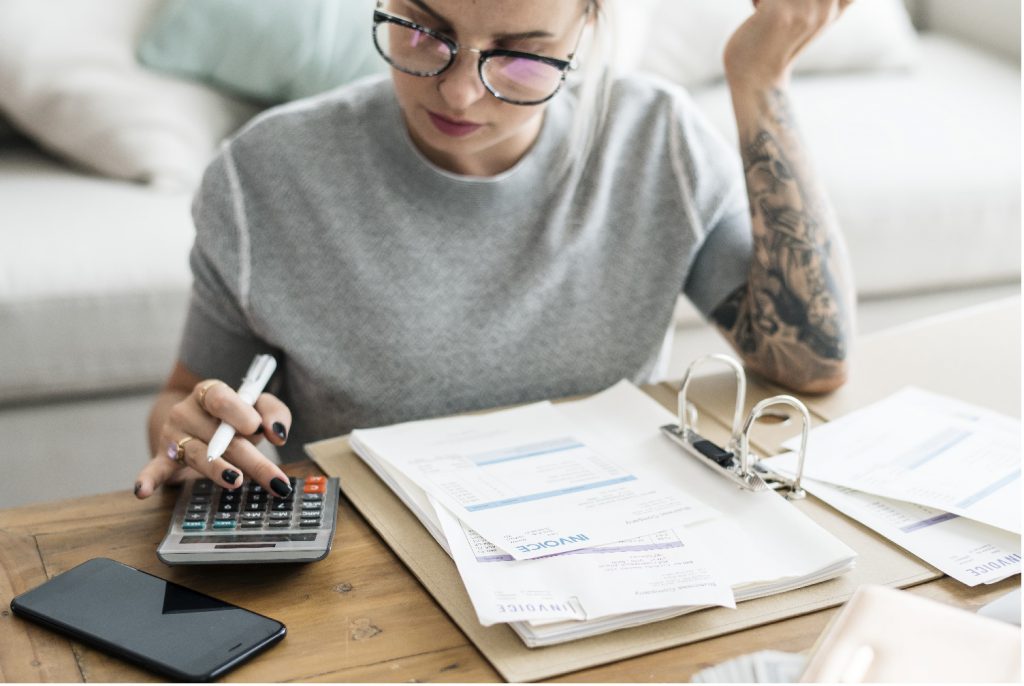 In many industries, small businesses rely on invoicing to get paid. Though it seems pretty straightforward and easy, many times accounts receivable errors can cause mistrust and confusion between you and your customers. Moreover, delayed invoicing, not following up, not itemizing services are some of the many common invoicing mistakes that can negatively affect your cash flow.
It's crucial to learn, understand, and follow the best invoicing practices to keep your small business running smoothly. An ideal invoicing system helps you in a myriad of ways, from getting paid faster and sending invoices quicker to tracking cash flow and improving security.
If you've been struggling with any aspect of your business accounts receivable process, read on to find out how you can follow some best practices to make invoicing easier and boost your small business.
Set Your Invoice Payment Terms
It's significant to state the invoice terms clearly and in detail. Clearly mention the terms of sale on the invoice along with methods of payment. You must decide whether you expect payment in advance or 7 days from the invoice date or 30 days from the invoice date or at the end of the month. Also, can you wait until the 20th of each month or want 50 percent upfront. As your invoice payment term could put your business financial jeopardy, it's vital to choose it wisely.
Here are some key factors you need to consider when setting a payment term for your small business:
Make sure to include all the essential information on your invoices
Keep the terms of payment as short as possible
Politely word your invoice payment terms
Consider industry standards and usual pay periods
Send invoice promptly
Set clear, specific deadlines
Include and enforce late fees
Reward early payment
Include payment options – cash, credit/debit cards, checks, PayPal or direct deposit
Offer flexible payment methods – by cash, bank, credit card and set up automatic bill payments
Remember to Include all the Invoice Essentials
It seems pretty straightforward, but many small businesses that create invoices manually often forget to include all the basics on the invoices. It's recommended to use accounting software to automatically include most of your invoice essentials.
Here are the most common yet important essentials to include on all your invoices:
Invoice date
Invoice number
Your business name and address
Your customer's name and address
Payment due date
Payment Methods
Your contact information
Other relevant information (client reference number, purchase order details, etc.)
Having the entirety of the data ensures that your customer has all the required information thus avoiding any delay in payment.
Invoice Promptly
As sending your invoices late could create a drag on cash flow, it's great to send invoices out as soon as you sell your goods or services. It's a simple but effective way to ensure immediate payment as it gives your customers more time to sort out their own finances before they pay.
If you're lethargic to send out invoices, your customers may set some other priorities and responsibilities. Instead, it's best to request payment when your enthusiasm and hard work are still fresh on the customers' minds.
Use an Accounting or Invoicing Software
Let the advanced financial technology do all the hard work for you. Creating multiple invoices manually involves a lot of attention and calculations and prone to human errors. With online accounting or invoicing software, you can create and send invoices in minutes from the comfort of your home or office.
Moreover, it helps you keep all your accounting data 100% safe by saving it on the cloud for the lifetime. You can manage all your important customers' information in one place and send invoices via text, email, or the web.
Follow up with your customers
An imperative approach to managing invoices is following up with your customers so that you get paid faster. In most industries, Net 30 invoices are the standard. Your customers might misplace the invoice, never received it, or simply forgotten it, send a professional and friendly reminder via email, text, or phone call to ensure they've received the invoice and will pay you soon.
Keep Track of Late Invoices
Unfortunately, late payments are common. In fact, a QuickBooks' article says that 59% of business owners' clients typically don't pay on time. No matter how proficient you are in sending your invoices, your customer can still pay you late. They may have excuses such as "we haven't received the bill", or "we haven't received the product", or "our system is down", or "the check is in the mail."
Keeping track of all your late invoices will help you protect yourself against late payments or communication problems. Watch out and follow up frequently to avoid any potential damage to your small business.
Final Thoughts
Small business invoicing is essential for faster payment, improved cash flow, better account reconciliation and improve vendor/customer relationship. How well you create and manage invoices decide how smoothly you can run your business, so make certain to learn and follow the invoicing best practices to improve productivity and eliminate financial stress.
Image Via FreePik